MATTERbox Update – June 2023
Summer is almost officially here! For many kids in Minnesota, that means long, sunny days of playing outside, swimming in lakes, going to camps, and doing all the things that make summer so fun. Sadly, though, there are tens of thousands of kids in Minnesota that won't enjoy these summer days because they're hungry. For families that rely on their schools to provide breakfasts and lunches for their kids, the burden of feeding their children during the summer months can be overwhelming.
That's why we here at MATTER put so much effort into our summer MATTERbox campaign. Partnering with amazing community organizations, our goal is to provide them with 50,000 delicious snack packs to distribute to the kids they work with this summer. And thanks to supporters like you, and partners like the Minnesota Twins (see story below), we'll kick off this summer with this goal nearly met. But we'd love to blow past it so we can feed even more kids!
The good news is that there's still time to help us reach this goal! If your company or group would like to host a packing event, please contact us! Also, check out the special opportunity at the end of this update for how you can help young bodies – and minds – thrive this summer.
Thank you for partnering with us to do good in our communities!
Katie Olson, Volunteer and Events Director
Minnesota Twins & MATTER Team Up to Make a Difference: A Win for Kids
It was a beautiful spring afternoon at Target Field and the Minnesota Twins were hustling for a win. But not in a game. "Yeah, we want to win out there," said pitcher, Cole Sands, pointing to the field, "but if we can give back to the community, it's a win in our books."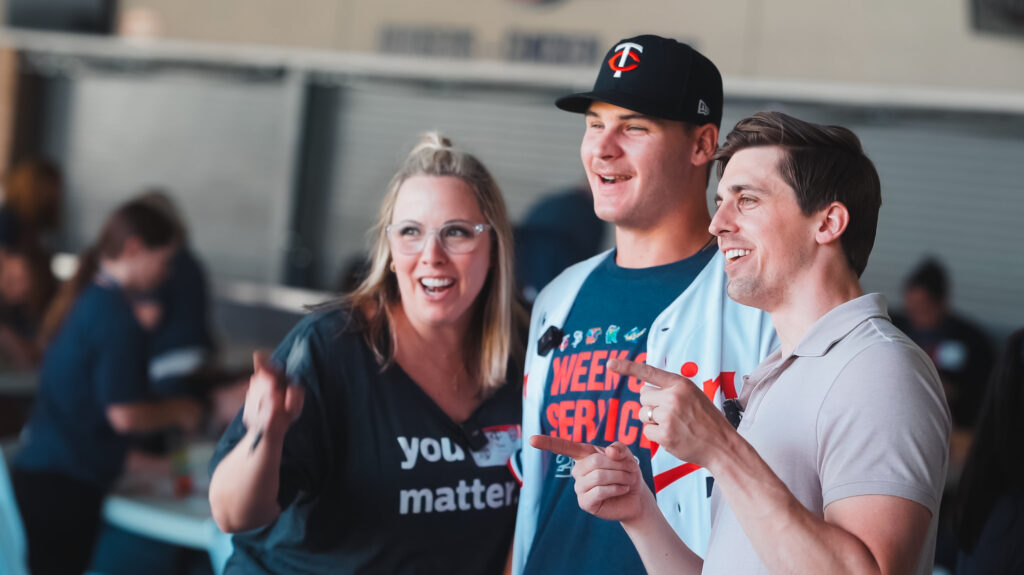 During the MN Twins' second annual Week of Service in May, several of the players, coaches and administration teamed up with MATTER to pack 5,000 MATTERbox snack packs for kids in our community through The JP4 Foundation! In addition to their after-school programming during the school year, JP4 also provides summer day camps for underserved youth in Mpls and St. Paul.  The foundation started seven years ago as a baseball clinic, but quickly evolved into what it is today: a holistic program providing safe and supportive environments to promote lifelong healthy habits. As part of their mission to help kids develop healthier eating habits, they use MATTERbox snack packs.
Participating in the packing event with the Twins was JP4 Foundation Executive Director, Jeff Huth. Overwhelmed by the enthusiasm and kindness of those participating, Jeff felt humbled and honored to be on the receiving end of such efforts. "It was truly amazing to witness the tremendous support at the packing event." The Twins organization exemplifies their commitment to serving the community by not just talking the talk, but also walking the walk. We were fortunate to have the presence of Dave St. Peter, Joe Pohlad, Derek Falvy, coaches, players, and numerous other staff members joining us on that day.
"The event held special significance as it acknowledged the valuable work carried out by the JP4 Foundation. While I am fully aware of the importance of our work, being immersed in it on a daily basis, witnessing the Minnesota Twins and MATTER collaborating to make an impact on our foundation made everything feel even more tangible and meaningful. The JP4 Foundation would not be making the impact we are without wonderful partners like MATTER and the Twins. On behalf of my team and the kids we serve, thank you!"
Here are some highlights of this special day!
New Partnership Helps Students Finish the School Year Strong
Ask any teacher and they'll tell you that the end of the school year is a difficult time for both students and teachers. End-of-the-year assignments to wrap up, achievements to celebrate, and the distraction of warmer weather combine into a formidable stew of stress! The last thing that students need to be concerned about is an empty, growling tummy.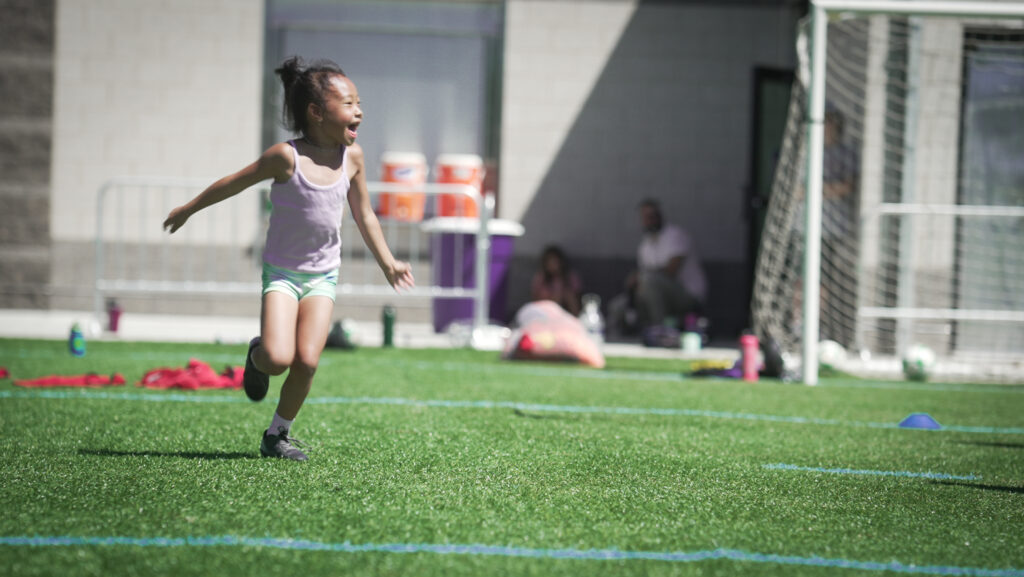 That's why Pillsbury Elementary School in Minneapolis partnered with MATTER when their usual healthy food program ended in April. To help their students end the year strong, teachers are giving them MATTERbox snack packs for the beneficial bite of energy the kids need in the middle of their day.
Fourth-grade teacher, Amanda Davey, who facilitates the partnership with MATTER, shared why it's essential that her school use MATTERbox snack packs, "At Pillsbury, we have a big need for housing and food stability. 75.69% of students qualify for free and reduced lunch and 10% of our student population are homeless/highly mobile."
"The snacks from MATTER have helped our students have a successful end to the school year. Without a snack after recess, I know my students get burnt out quickly because their energy has diminished. The snacks help students pull through until they can get their next meal. Our mission at Pillsbury is to provide equitable education for students and the snacks from MATTER help to achieve our goals."
Snack Packs that Feed Young Bodies and Minds!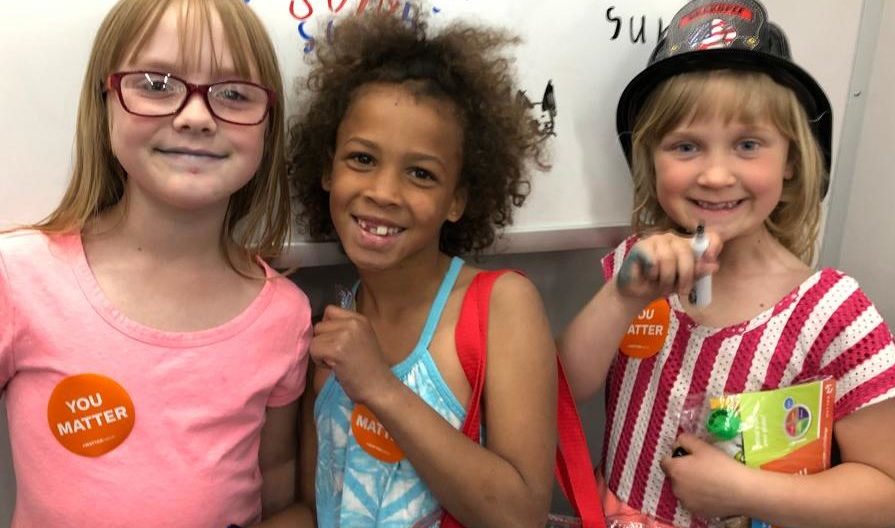 For the last five years, The Free Book Buggie (TFBB) has delivered over 318,000 books to children in more than 60 cities in Minnesota. The mission of this local nonprofit organization is to ignite a passion for reading that empowers children to explore a world of opportunity.
This summer, MATTER has the unique opportunity to partner with TFBB to provide 5,000 special MATTERbox snack packs that will include a free mini book for each recipient! 
If your company would like to host a packing event to help assemble these special snack packs, please contact Katie or Victor.