There's a first time for everything, and MATTER was excited to cheer on the first MATTER race car at the F4 United States Championship at the Circuit of the Americas in Austin, Texas on October 20, 2018! The race was part of the Formula 1 Pirelli 2018 United States Grand Prix.
Driver Ben Anderson selected MATTER as the organization he wanted to promote for the race. In a recent interview, Ben shared why he chose MATTER,
"I'm excited we're able to partner [with] MATTER this weekend. They're a pioneer in the endeavor to bring healthy options to communities in need. F4 is full of young, future racing talent and a great platform to show how a healthy diet is part of optimal performance."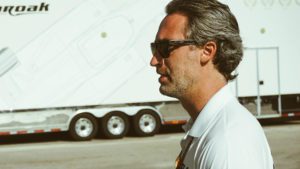 MATTER loves to partner with athletes like Ben and his MATTER Race Car who understand and model the important connection between nutrition and performance. Whether it's in sports, academics, or just going about daily life, a healthy diet has a tremendous impact.
Unfortunately, not everyone has access to nutritious food. According to the U.S. Department of Agriculture, more than 23 million people in the United States live in "food deserts", generally low income and rural areas with no access to stores that offer a variety of fresh, healthy and affordable food choices. According to the American Nutrition Association,
Food deserts are often short on whole food providers, especially fresh fruits and vegetables; instead, they are heavy on local quickie marts that provide a wealth of processed, sugar, and fat laden foods that are known contributors to our nation's obesity epidemic.
In this race of life, nutrition is the fuel that drives us, and healthy nutrition allows us to perform at our best. That's why over the last three years, MATTER has provided nearly 700,000 meals to communities across the nation, often to people who live in these food deserts. Through our MATTERbox meal kits, people are provided healthy food and easy recipes to create delicious meals for themselves and their families. There's also a nutrition education component that serves to activate healthy food choices which could lead to a healthier lifestyle.
Our thanks to Ben Anderson for partnering with us and showcasing MATTER's mission on such a large platform. A special thanks as well to Nur Technik for sponsoring the car. You keep racing, Ben, and together we'll keep driving the mission forward. Increasing access to health and nutrition in our communities is a victory for everyone!
Photo Credits: Gavin Baker Photography