The MATTER 360 Initiative was born out of MATTER's dual commitment to help people and be good stewards of our environment. By repurposing medical equipment and supplies for use in hospitals and clinics around the world, we help to improve healthcare in low resource communities and reduce the amount of medical waste in our landfills. And that's a big deal. Every year in the U.S. alone, hospitals create non-hazardous medical waste of nearly 6 million tons.
Through the MATTER 360 Initiative, we saved 1.5 million pounds of medical surplus from landfills in 2020. 
For our donating hospital partners, sustainability is one of the most important features of the MATTER 360 model. Facing a constant turn-over of inventory, MATTER offers a sustainable alternative to dumping outdated or surplus equipment into landfills. Through repurposing, resales and recycling, MATTER 360 makes sustainability sustainable.
MATTER 360 by the numbers:

• 93% of all medical supplies and equipment is distributed to MATTER's hospital and clinic partners around the world.

• 2% of supplies and equipment via sales channels to support MATTER projects and operations.

• 5% of unusable supplies and equipment is recycled annually, resulting in total waste of only 0.6%.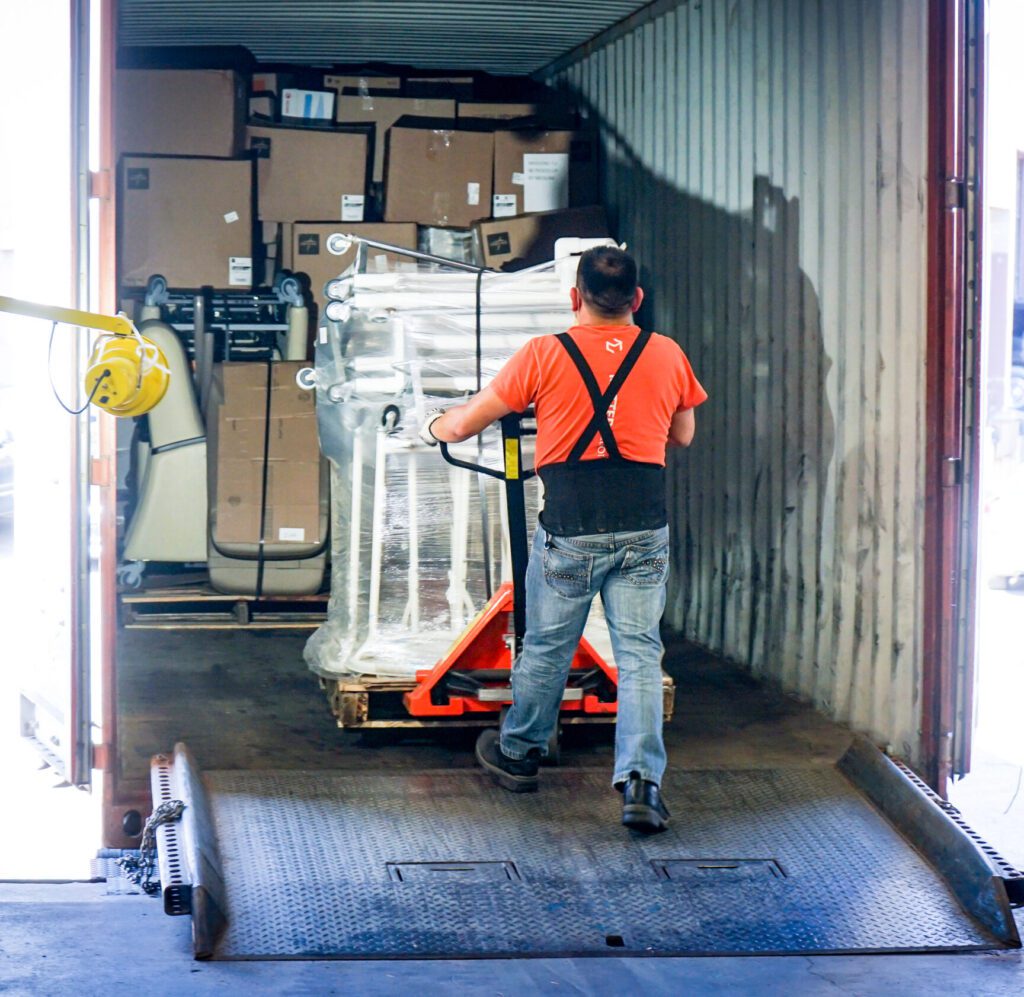 The issue of sustainability was never more urgent than in 2020 when hospitals found themselves having to react quickly to address the COVID pandemic. Almost overnight, hospitals and clinics had to clear out rooms and even entire floors in order to dedicate them to the care of COVID patients. Their warehouses also needed to be reallocated to accommodate the huge influx of PPE. One call to MATTER and we quickly dispatched our truck and loaded up their surplus equipment, freeing up facilities and warehouses for COVID relief.
Ellie Zuehlke, Director of Community Benefit & Engagement at Allina Health, and MATTER board member shared the value of partnering with MATTER,
"2020 shifted the landscape of healthcare as we had to reassess priorities and reallocate resources to battle the COVID pandemic. By taking our surplus and retired equipment and supplies, MATTER was, and continues to be, an essential partner in our ability to react quickly to the crisis. And knowing that our surplus inventory will not sit in a landfill somewhere but be used to improve healthcare for others makes this partnership crucial to Allina's mission of helping others and being good stewards of our environment."
As our hospital partners continue to respond to the pandemic, MATTER will continue to be one call away with timely and sustainable solutions to help them provide the very best care for their patients and for our environment.
Is your hospital or healthcare facility looking for a sustainable solution to medical waste? MATTER stands poised and ready to help. Learn more here.