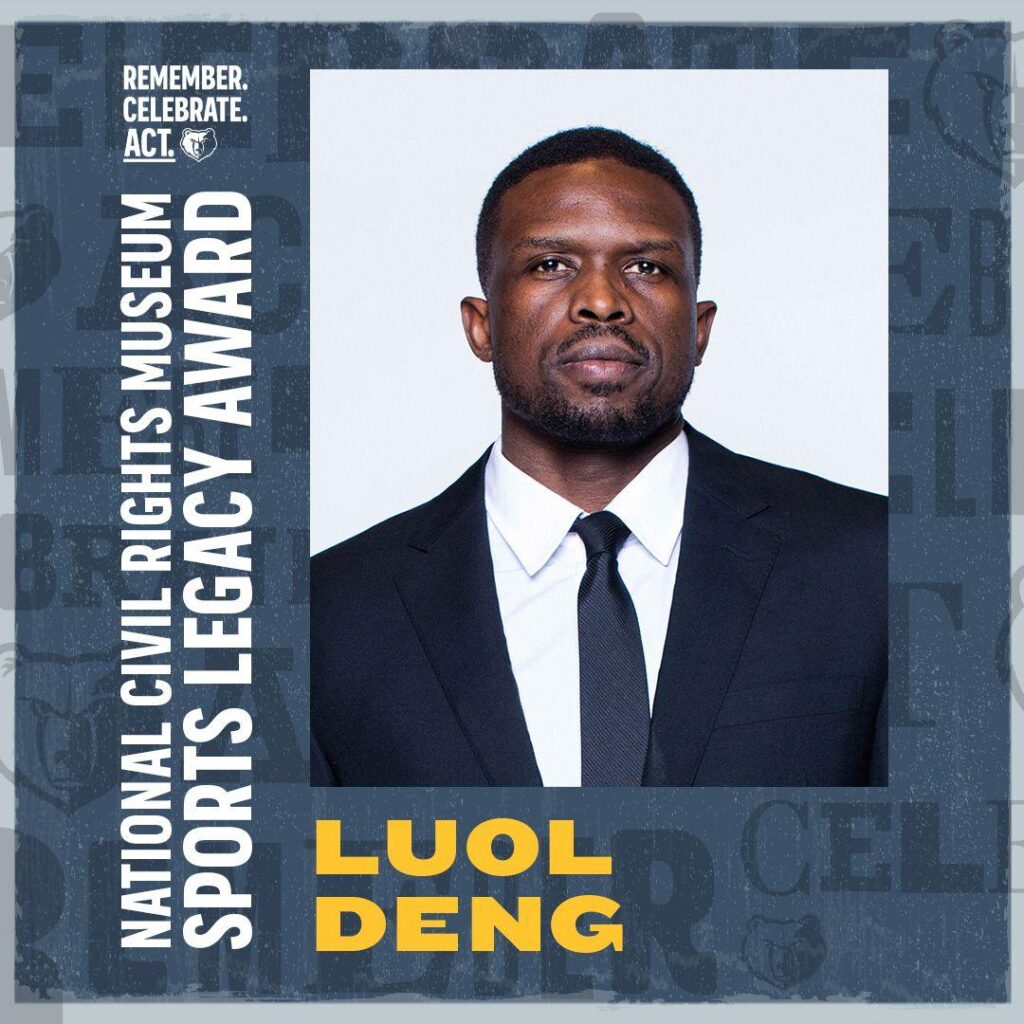 MATTER Pro partner, Luol Deng, received the prestigious National Civil Rights Museum Sports Legacy Award on Monday, January 16, 2023, as part of the NBA's 21st Annual Martin Luther King Jr. Day Celebration Game in Memphis, Tennessee. The award recognizes athletes who have used their success in sports as a vehicle to advance civil rights, human rights, and philanthropic work. Also receiving the award were Gary Payton, Nancy Lieberman and Eddie George.
Accepting the award, Luol shared how Dr. King's legacy influenced his family as he was growing up. "From a young age, I always knew about Martin Luther King. My father was the minister of education and transportation in Sudan. The reason why I became a refugee was because my dad stood up against the same things as Dr King, which sent my dad into exile and forced us to flee the country. Dr King's influence has reached so far, not just in the United States, but around the world. A lot of us have been influenced by the way he lived his life because of the vision and ideas he implemented and stood for. I'm honored to receive this award alongside the other honorees."
Throughout his illustrious playing career, Luol demonstrated a lifelong commitment to social impact and humanitarian aid, establishing the Luol Deng Foundation (LDF) in 2005. A multi-regional social change organization in the UK, US, and South Sudan, LDF leverages sport as a tool for development, education and gender equality.
"These kinds of awards are refreshing," reflected Luol after the ceremony. "It allows me to come out here and raise awareness. Lets the rest of the world know there are a lot of people who are doing good work in the world."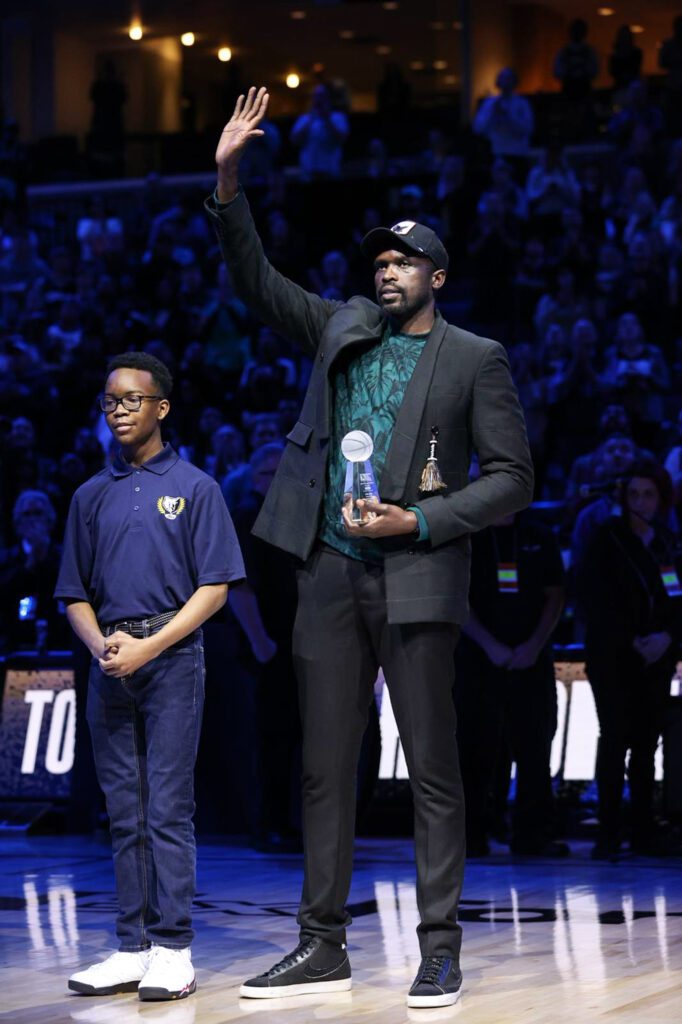 While LDF's work in the US and UK largely focuses on supporting refugee diaspora communities and elite/grassroots basketball, the lion's share of the work is in South Sudan. Through year-round co- and extracurricular sports programming, LDF builds community through vocational training, supplemental nutrition, arts programming, and access to nutrition. Leveraging its multi-court outdoor facility as a dedicated space for gender equality, LDF created Her Time, the first youth girls' basketball league in South Sudan.
The foundation also focuses on disaster relief and access to health care through sponsored surgical missions and Wheels of Hope, a program for procuring and distributing wheelchairs and assistive devices for people living with disabilities. The foundation proudly counts USAID and the US Embassy to South Sudan as valued partners.
Congratulations to Luol for receiving this distinguished award! MATTER Pro is proud to partner with you to help improve communities here in the US and around the world!
For more information, please visit luoldeng.org.
Watch as Luol talks about the incredible opportunities his foundation is giving people to better their lives!