It's that time of year when kids are trading in their summer toys for backpacks and books and heading into a new year of school. For some children and youth in Minnesota and around the world, part of their new school year will include learning in a MATTER Innovation Hub.
The result of a collaborative partnership between Jamf and MATTER, the MATTER Innovation Hub (MIH) utilizes the latest technology to promote approaches incorporating active learning, problem-solving, critical thinking skills, and creativity in a student-centered learning environment. True innovation in education!
We recently sat down with Jeremy Newhouse, Senior VP of Operations at MATTER and lead project manager for MATTER Innovation Hub, to talk about the year ahead.
Tell us about the domestic projects launching this fall. 
We're thrilled to support our local partners in bringing the creativity, ideas, and innovative methodology of the MATTER Innovation Hub to students here in Minnesota.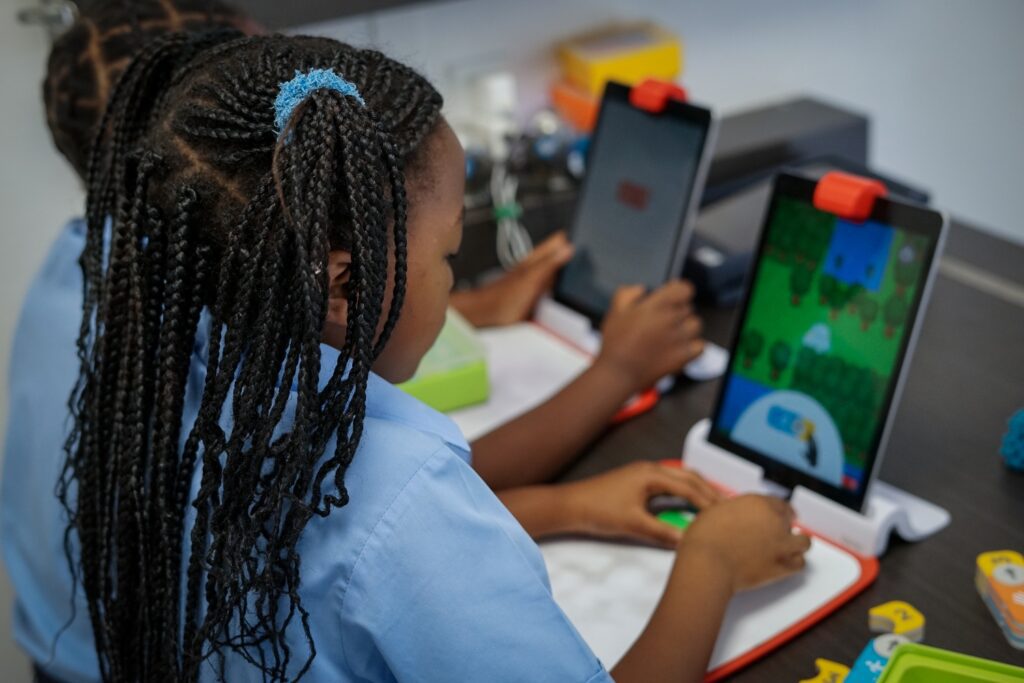 The MIH will be part of the after-school programs at The Sanneh Foundation, Little Earth Youth Development Center, and Urban Ventures. The Urban Ventures Mobile Hub will also be on rotation to six different schools in Minneapolis, allowing more students to experience the hands-on learning opportunities in the Innovation Hub. As the kids become familiar with Innovation Hubs, we're hopeful that they will become magnets for students to peruse voluntary learning.
Another project that is launching this fall is inpublic education at the St. James Middle School in St. James, MN. They've modified one of their classrooms into a MATTER Innovation Hub Center that will be incorporated into their current curriculum. This innovative education project is close to the heart of Jamf CEO, Dean Hager, who attended St. James. It was there that his love for coding began and changed his life trajectory. He's hopeful that for the current student body, the Innovation Hub will spark a similar interest in programming and technology that will open up opportunities for students and change their life trajectories.
What's happening internationally?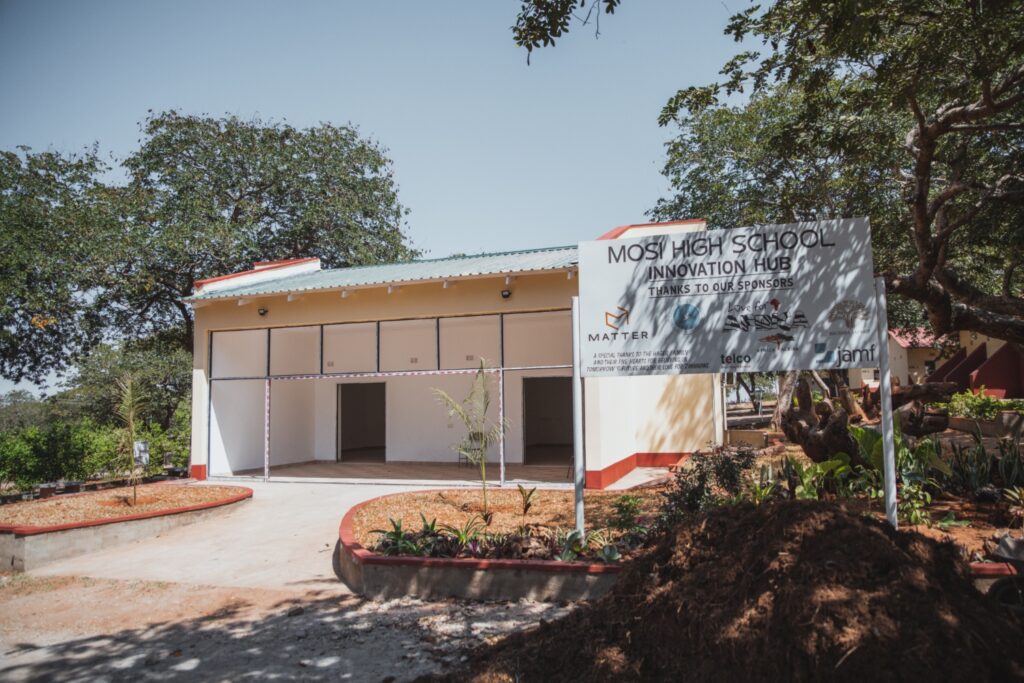 Zimbabwe has reopened its schools again, and we're hoping that there won't be a Covid outbreak so students can attend school year-round. The MATTER Innovation Hub Center in Harare (Zimbabwe's capital) opened last March, but within two months was shut down due to the pandemic. In preparation for its restart this fall, two new facilitators have been trained and are eager to begin introducing students to TEAL+ (Technology Enabled Active Learning) curriculum that puts students at the center of the learning process.
I'm also very excited for the soon-to-be-completed Innovation Hub Center at Mosi High School in Victoria Falls, Zimbabwe. When it opens this fall, I believe this innovative project has the potential to be one of our best MIH centers worldwide. Principal Roland is a true visionary as an educator, and Mosi students are already demonstrating creativity and an eagerness to learn. What I'm most excited about is that this will be our first high school utilizing the core curricula from Apple of Everyone Can Code and Everyone Can Create. It will be fun to see how far these kids go with their learning, the ideas they will have, and what they will be able to create with their newfound skills.
How can our friends support MATTER Innovation Hub projects?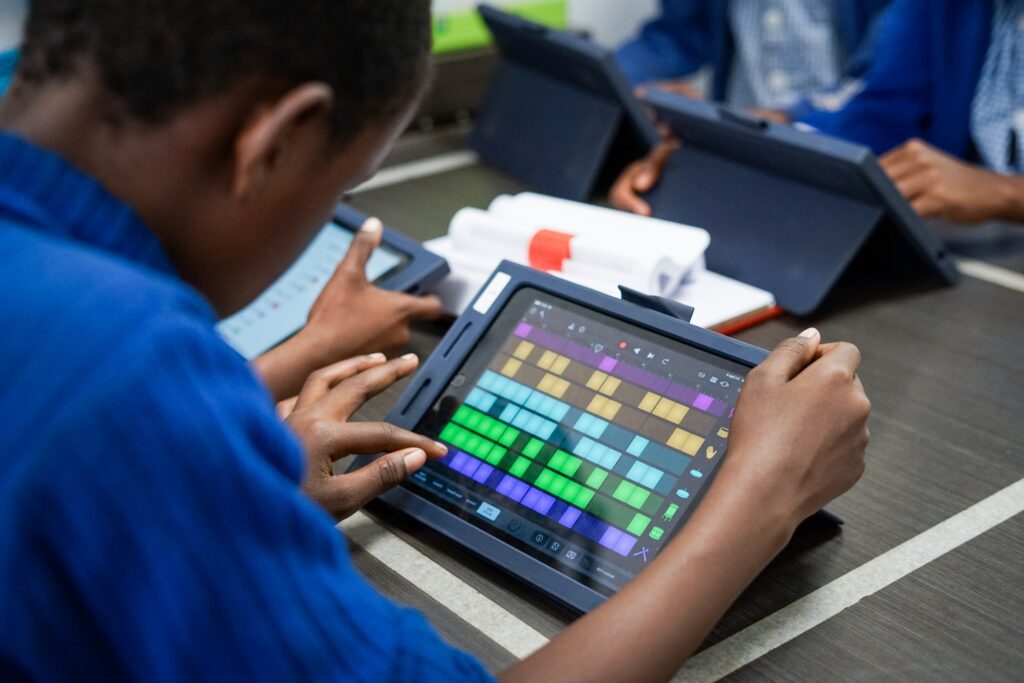 We have student sponsorship opportunities available for anyone who would like to help a child experience a world-class education in a MATTER Innovation Hub. These are students who would otherwise be marginalized in their educational opportunities, making it difficult for them to compete in the twenty-first-century technology forward world. With minimal support, these students have the opportunity to learn the knowledge and skills necessary to dream and create successful futures.
I'm heading to Zimbabwe later this month and can't wait to share the excitement generated by the opening of these MATTER Innovation Hub Centers. They stand as beacons of hope for a brighter future for the students, their families, and their communities. It reminds me of what Nelson Mandela once said, "Education is the most powerful weapon you can use to change the world."
We believe the MATTER Innovation Hub has the potential to affect change in even the most difficult of places and provide true innovation in education. An unlocked child's creativity is a powerful thing.
Please go here to learn more about the MATTER Innovation Hub
To find out more about sponsoring a student, please go here for more information.