When four-time Olympic gold medalist, Simone Biles, withdrew from the individual all-around gymnastics competition last month at the Toyko Olympics, mental health unexpectedly took the spotlight on the world's largest stage. While many didn't understand her decision, there was at least one Minnesotan who got it. And he couldn't have been prouder of what she did.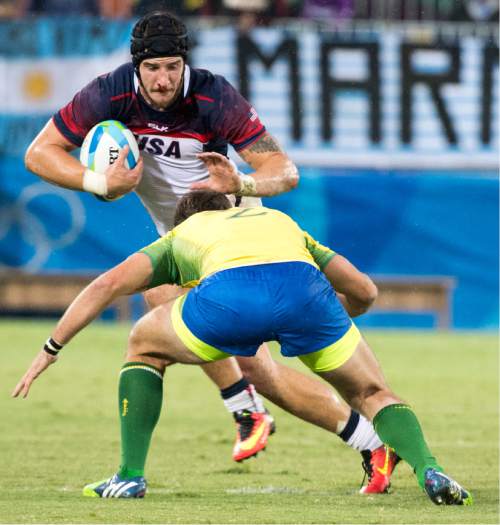 "She's a true champion," said Washburn High School alum Garrett Bender. Garrett should know. An Olympian himself, Garrett was on the 2016 Men's U.S. Olympic Rugby Team. He's also struggled with mental health issues for much of his life. "Since the time I was young, my life revolved around baseball, football and eventually rugby took priority over everything. I lived for sports. I had great coaches and training along the way, but there was very little emphasis on the importance of putting in just as much work off the field as on it. The inner self-development work of understanding how to overcome self-sabotaging habits and coping mechanisms that hurt way more than they help, and  understanding that it's OK to not be OK." 
Garrett retired after the Olympics to address his life-long battle with depression. As he began to learn and apply healthy coping strategies and effective communication skills, he was struck by the realization of how different his life would have been had he learned these skills at a younger age. From that revelation came  Hindsight Foundation.
Founded in 2020, the goal of Hindsight Foundation is to provide the knowledge, tools, skills and support to help people, especially kids and young adults, properly navigate the challenges of life. Everything the foundation does revolves around the question that birthed its founding: What advice would you give to your younger self?
This summer, Hindsight Foundation launched its first program, the Washburn Athletic Leadership Academy (WALA). The six-week academy focused on strength, conditioning, and leadership/life skills development. MATTER supplied Hindsight Foundation with healthy MATTERbox snack packs for the kids, giving Garrett and his team a platform from which to teach about the importance of good nutrition. "I want the kids to know that healthy eating not only helps them physically but also helps to keep their minds sharp and their emotions under control. That's a huge benefit, not only for their athletic development but for all areas of their life."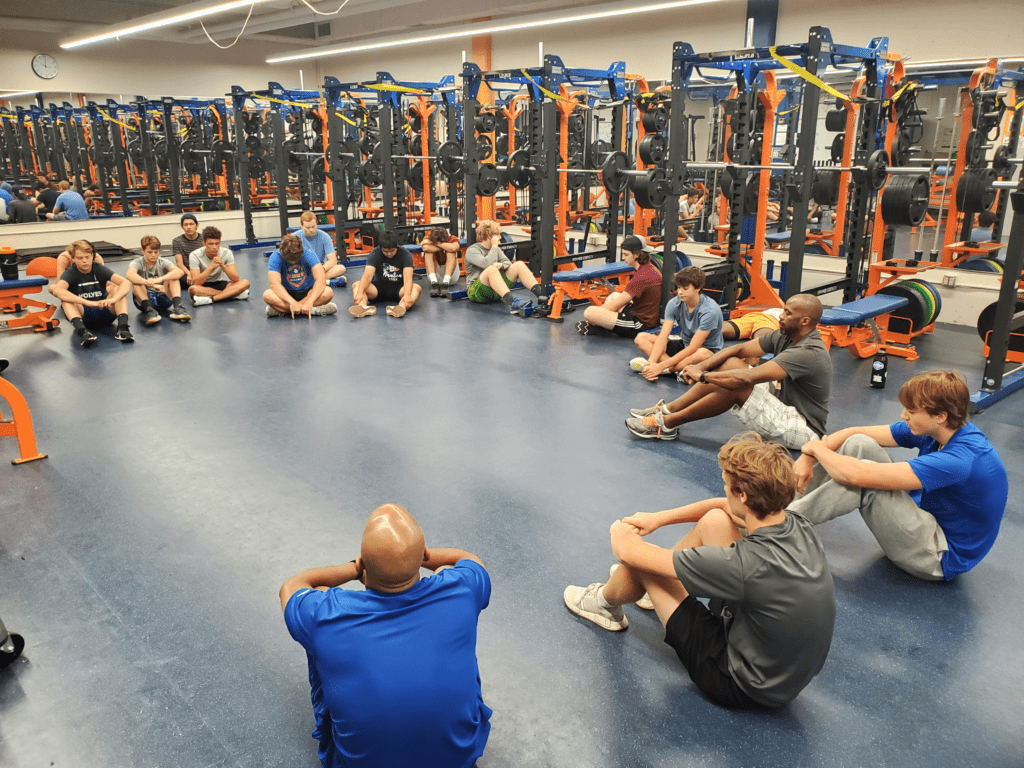 MATTER was able to support Hindsight Foundation thanks to the many generous Twin Cities companies sponsoring Feeding Minnesota, a summer-long campaign with KSTP 5 Eyewitness News raising funds to provide healthy meals for kids in Minnesota. One of these amazing companies was SUCCESS Computer Consulting in Golden Valley. For almost thirty years, SUCCESS Computer Consulting has been a leader in providing IT solutions to businesses throughout Minnesota. It has also led the way in giving back, caring for the community and working to make it a better place.
"Here at SUCCESS Computer Consulting, we believe that we're a part of a community and want to do right by everyone in it. We work to create an inclusive, diverse, and strong community with investments in projects that enhance the livelihoods of those in it," said Vanessa Bryant, Brand and Customer Marketing Manager. "We are proud to partner with MATTER to provide healthy meals as part of the Feeding Minnesota campaign. As a result, we will have a hand in supporting MATTER's mission to break down barriers associated with access to health and alleviate hunger in our communities."
This is the beauty of companies and organizations coming together, giving back to make our communities stronger and more resilient by empowering and equipping individuals to be the best they can be – inside and out. Which leads us to the question, what was Garrett's advice to his younger self?
"Do not push people away in times of struggle, rather reach out for help and lean into the communities of positive people that are in your life because we cannot become our best selves without the help of others.'"
Helping others in our community is easy with this simple way to give back. Make a donation to Feeding Minnesota and it will be matched by our generous sponsors. Thanks to all our Feeding Minnesota sponsors including Lupient Auto, TCF Bank, Novum Realty, Hy-Vee, Minnesota Timberwolves, Minnesota Lynx, Land O'Lakes, Colliers, Open Systems Technologies, Success Computer Consulting and WSB. 
You can also join us this Sunday, Aug. 22, for Rock the Lake, Vol. 2. This boat-in benefit concert on the shores of Lake Minnetonka will feature The Rolling Stoners delivering a high-energy rockabilly concert you don't want to miss. Proceeds from the concert will go toward MATTER's continuing efforts to improve communities here in Minnesota and around the world. Learn more about the concert here!