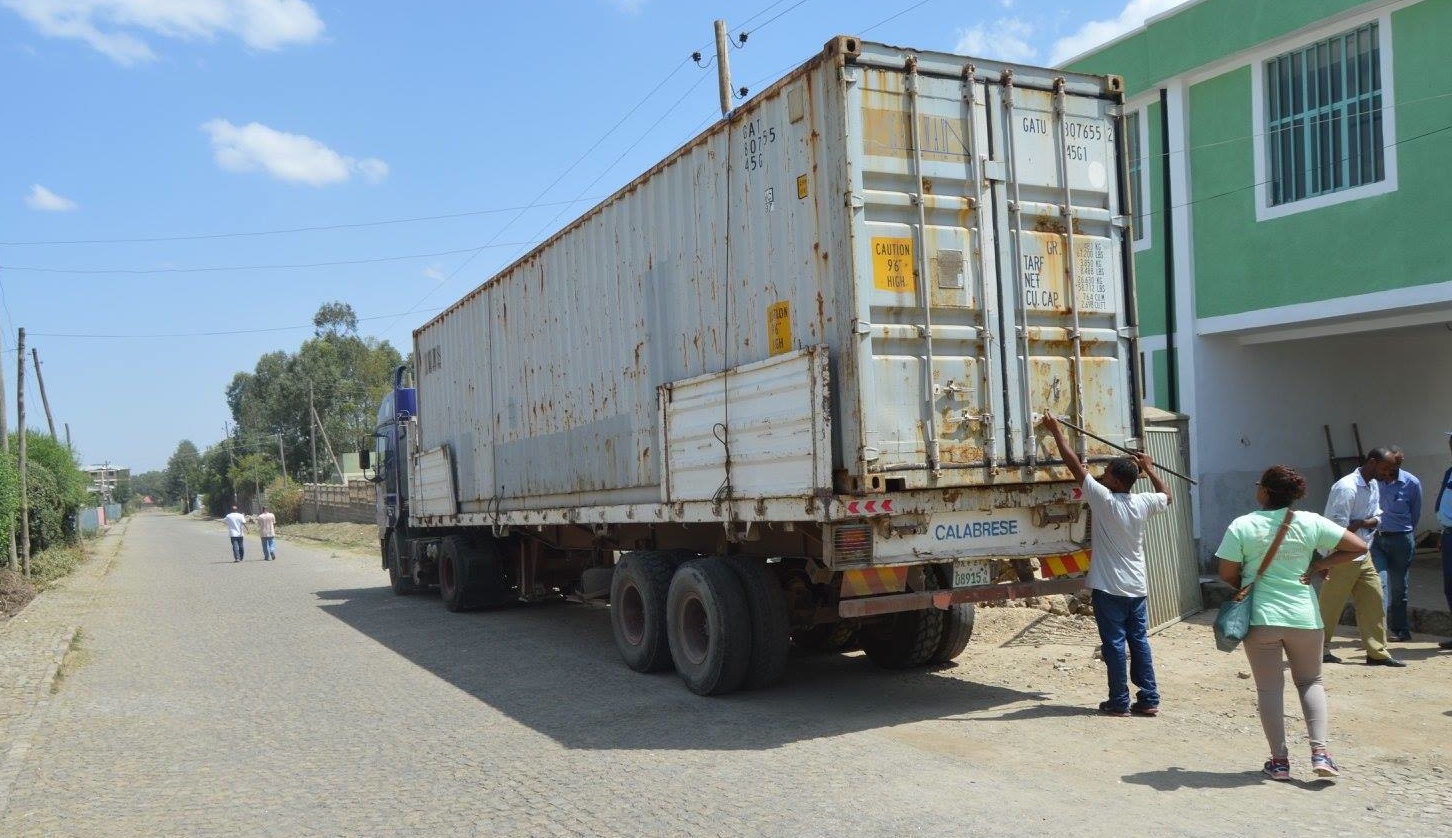 About 150 miles west of the Ethiopian capital, Addis Ababa, lay the remote town of Shashemene. In this town, there are only two small hospitals to support a population of 153,000 people and nearby communities. Nearly 85% of Ethiopians live in rural towns like this with little to no access to healthcare, resulting in preventable diseases making up 57% of the mortality rate.

In January 2015, Seven Allina Health employees and others health care professionals embarked on a mission to expand access to health within Ethiopia. The employees were equipped with eleven boxes of life-saving medical supplies donated by Matter. Amidst the bare conditions, AgapeMED team was able to conduct physical exams, perform surgeries and provide the eager community with health training such as sanitation practices in Holeta, Ethiopia
Due to the success of the previous mission, in early October of 2015, MATTER – in partnership with AgapeMED – shipped a 40 ft. container of life-saving medical equipment and supplies to outfit Melka Oda Hospital. The shipment included hospital beds, exam tables, dental chairs, an ultrasound, and 533 boxes of medical supplies.
The shipping container arrived just in time for the March 2016 AgapeMED medical mission.

"I have no words to explain how the hospital management & AgapeMED

[medical mission] team rejoiced when we saw that big container at the hospital door." Beth Atoma (Allina Health Employee and 

AgapeMED

 Medical Mission Volunteer)


Word spread quickly about the arrival of the container and many families walked miles for the chance to be seen. Throughout the two-week mission, the team served over 3,372 patients. The hospital has two operating rooms, where medical mission doctors were able to perform 17  major and 35 minor surgeries. One of the nurses from the mission gave us a glimpse into her experience:

"This experience gave me an opportunity to participate in a global health care role. The timing, the gesture, the concern, the encouragement, the passion will make all the difference and restore a patient's life at all levels."

The essential medical supplies delivered in the shipping container will not only support future AgapeMED's medical missions but will transform the long-term development for the community of Shasemene, Ethiopia's healthcare system.