When can you score a home run without ever hitting a ball? For The JP4 Foundation, an organization committed to enriching the lives of youth through baseball, home runs come when the kids at their summer camps feel safe enough to build meaningful relationships with their coaches and in the process, begin to understand how much they each matter.
And scoring actual home runs? "That's the cherry on top," said Executive Director, Jeff Huth. "The number one thing I tell our coaches is that I really don't care if they know anything about baseball; I can teach them that. But they've got to really care about kids and be able to show up every week to develop those relationships with them. That's really what it's all about."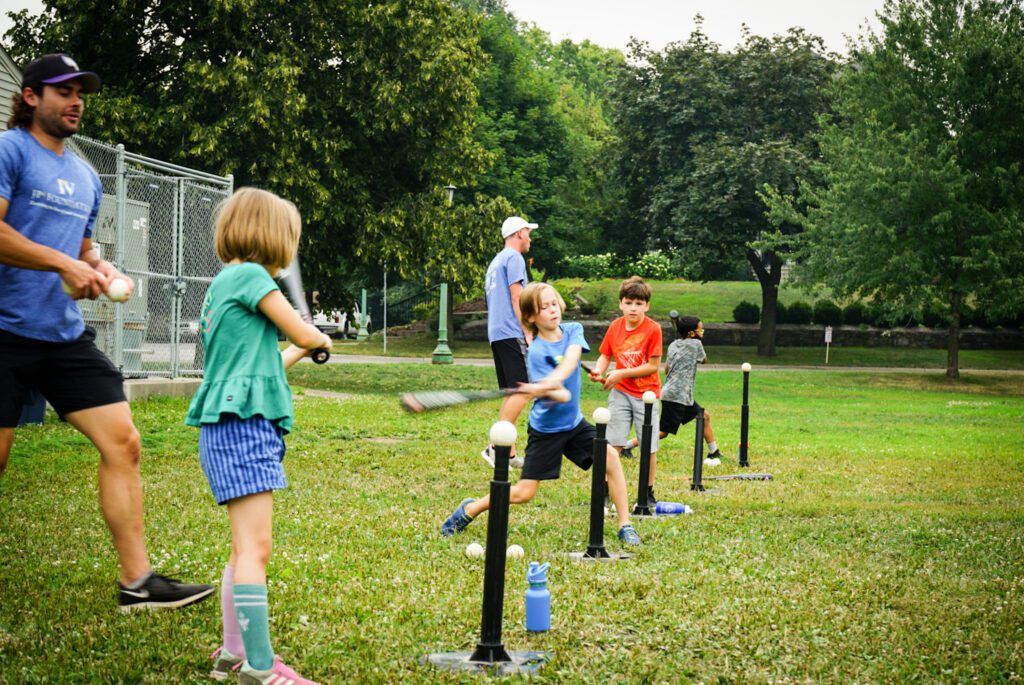 With four camps meeting regularly throughout the summer, The JP4 Foundation is impacting 100-150 kids on how to be successful on and off the field with an emphasis on healthy relationships, healthy activity and healthy eating. This holistic focus centered on enriching lives evolved after an eye-opening experience about five years ago. It started with a call from Battle Creek Middle School asking if the Foundation could run a camp for their struggling baseball team. Jeff remembers well what happened next.
"We were pumped! We were going to take the Bad News Bears and turn them into the New York Yankees! So we got there that first day and there are about 10 kids – none of them looked much like ballplayers. We sat them down and asked, 'How many of you are here because you're excited about baseball?' One or two hands went up. So we asked, 'How many are here because you want to be better at baseball?' A few more hands went up. Confused, we then asked, 'Why did the rest of you come?' One of the boys raised his hand, 'I came because I heard you were going to feed us.'
It was at that moment our entire foundation shifted on its head. Our original goal was to run 100 camps for three hours but then we decided to run three camps for 100 hours to really develop those relationships and meet the kids' needs."
Determined to provide healthy snacks for the campers, Jeff reached out to MATTER for our MATTERbox snack packs. "The snacks are great because they've got a whole grain, a protein and a fruit, and they're something the kids are eager to eat. They also give the kids a positive view of nutrition. When we tell them it's healthy food that will help to sustain their mind and body, they look a bit confused. In their minds, nutrition is only broccoli and stuff like that. These snack packs are teaching them that they can eat healthy food and enjoy it."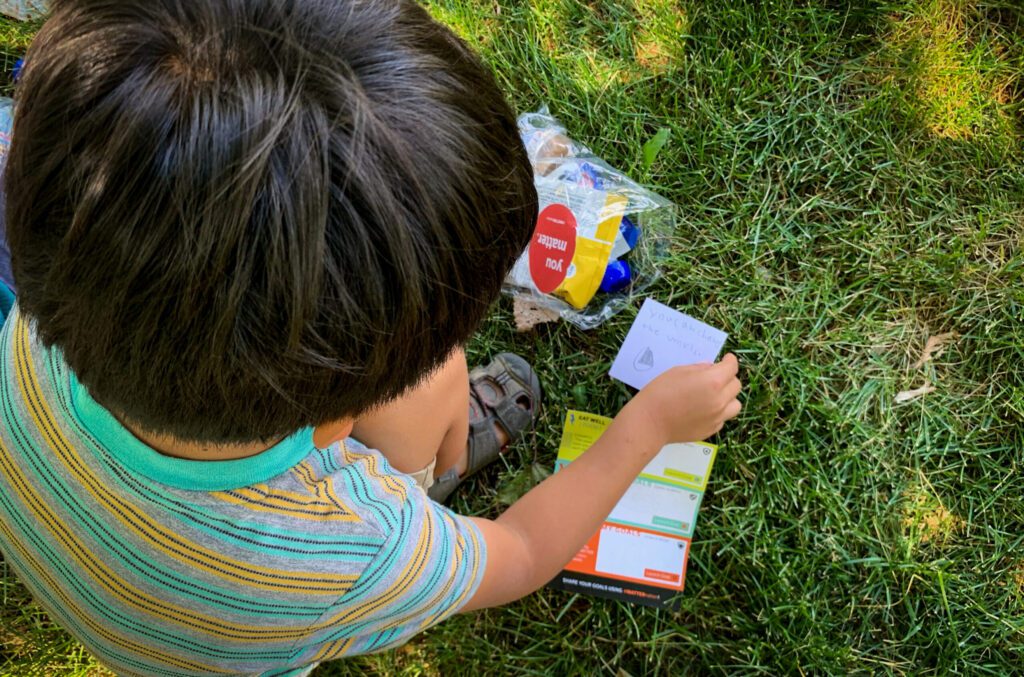 As an added bonus, each snack pack also contains a You Matter note of encouragement handwritten by the person who assembled the snack pack. "It's a different way to provide them with something healthy – a positive message," Jeff said. He remembered a powerful moment when that positive message got through to one of the campers.
"Our kids range from 5 to 9 years old, so not all can read yet. One kid was looking at his You Matter note and I could tell he was trying to figure out what it said. Finally, he asked me to read it to him. 'It says, You can change the world.' He thought about that for a second or two and then looked up at me, 'Nobody's ever told me that before. That makes me feel pretty good!'
Score another home run for The JP4 Foundation.
It's MATTER's privilege to support the efforts of The JP4 Foundation at enriching lives as well as so many other amazing community partners who are working hard to improve the lives of children and families in our communities. That's why MATTER has joined with 5 Eyewitness News for a summer-long food campaign, Feeding Minnesota. MATTER's goal is to provide 50,000 healthy meals for these community partners. Help us help them by donating to the campaign today. Go here for more information!