April 10, 2021, was an exciting day in Kabul, Afghanistan as the city celebrated the grand opening of the Bayat-MATTER Innovation Hub. The first of its kind in the country, the Innovation Hub promises to revolutionize education in Afghanistan. For female students in particular, the Innovation Hub will be a game-changer, opening doors of opportunity often closed to them.
Created in collaboration with The Bayat Foundation, Jamf, and MATTER, the goal of the Innovation Hub is to create lifelong learners equipped with the tools they need for success in the high-tech world of the future. Providing an active, student-centered learning environment, the Innovation Hub encourages discovery, creativity and exploration of ideas and activities. Using Apple products and app-based STEM/STEAM curriculum, students develop skill sets in critical thinking, problem-solving, collaboration, and creativity.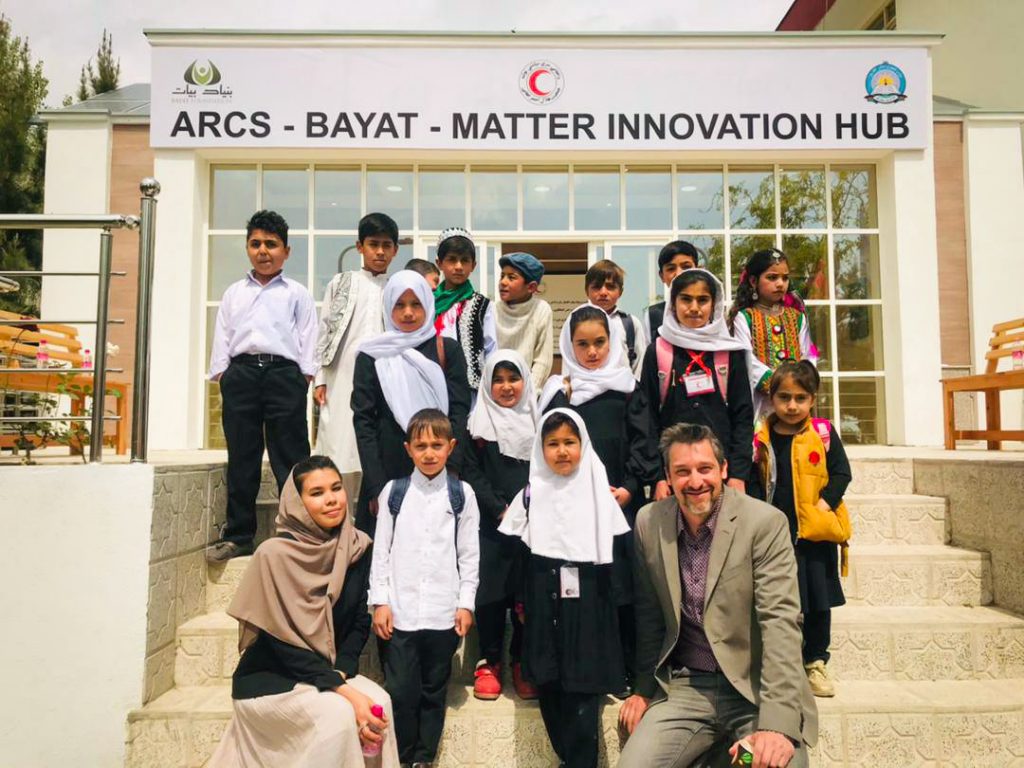 On hand to celebrate the opening of the state-of-the-art facility was Jeremy Newhouse, Senior Vice President of Operations for MATTER; Dave Saltmarsh, Global Education Strategist for Jamf; and Kelly Watkins Conrad, Field Sales Engineer for Jamf. After years of planning and strategizing, seeing the excitement on the students' faces as they explored the facility and engaged in the apps and games was a substantial reward for the small team. Watching the girls jump in, just as eager to participate as their male peers, was the cherry on top. Jeremy explained,
"We're hoping this will be the launching pad for new horizons for girls that will be coming in here. We were working with a couple of girls yesterday, and to see the lights go on when they would capture an idea or concept, we really hope that's going to continue and spread where the girls feel empowered to use technology to advance their careers and eventually their country."
Many of the children that will use the Innovation Hub in Kabul are refugees from unstable regions of Afghanistan. Having had their lives turned upside down due to war and economic instability, these children know all too well what little control they have over their lives. But the Bayat-MATTER Innovation Hub will help to change that reality, providing a new way forward for education in Afghanistan for these students. Learning in a student-centered environment, they will become active learners rather than passive recipients and will be empowered to take control of their education. In doing so, they will begin to shape their futures.
Of course, the students can't comprehend what a life-changing opportunity awaits them in the Innovation Hub. To them, it just feels like fun and games. Using award-winning educational game systems, the students learn how to move sphero balls around obstacle courses and complete puzzle games on their iPads.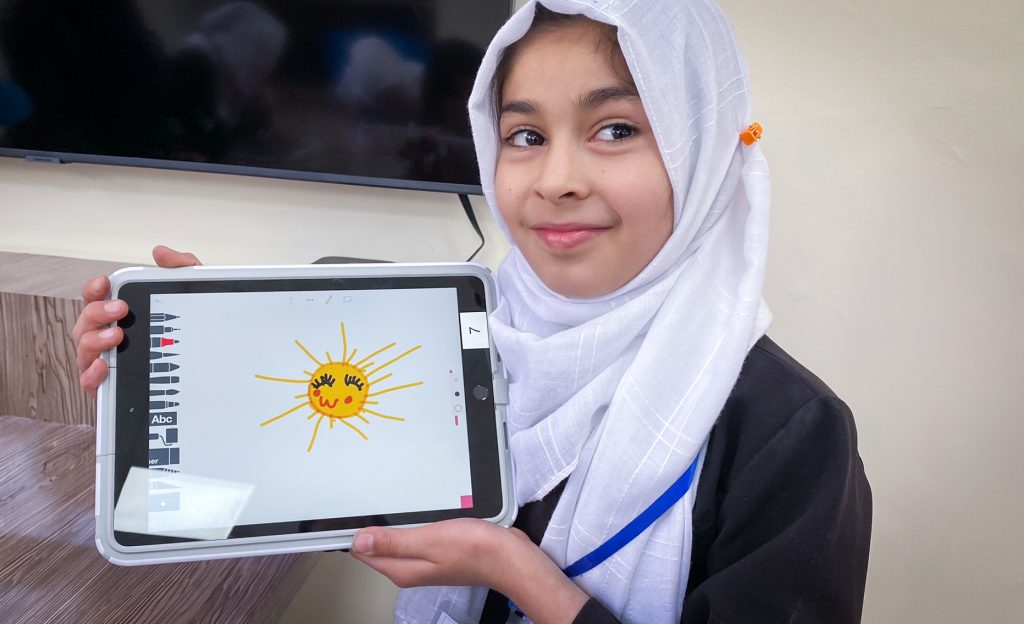 "We use some really fun Osmo games and the kids love these," Kelly explains. "They're learning how to code and don't even know it!"
Not only is the curriculum fun and engaging, but it's designed to promote success. Dave Saltmarsh explains, "Most of the technology is adaptive and accessible to all groups of students. You can be a highly gifted and talented student or a struggling student and you're going to see success in here. That's all very purposeful, it's designed in the curriculum."
On the day before its grand opening, Jeremy, Dave and Kelly were busy finalizing last-minute details to make sure everything was in place for the families and students that would step into the Hub the next day. Anticipating the lives that were about to be changed, Jeremy couldn't help but smile.
"We're just thrilled to have this. It's the culmination of a dream that has been in the making for years and years. We want all our supporters to know this is not possible without the gracious support of Jamf and the Bayat Foundation, and so many others that are making this day happen."
See the Bayat-MATTER Innovation Hub for yourself and hear MATTER's President Quenton Marty interview Jeremy, Dave and Kelly before its grand opening! The Bayat-MATTER Innovation Hub is revolutionizing education in Afghanistan and this video brings you there!