MATTER can only do the life-changing work we do because of the incredible support of our volunteers, those people who believe in MATTER's mission and give of their time, energy and resources to help make that mission a reality.
One of these remarkable volunteers is Eddy Cyphers. Eddy contacted MATTER last year with an interest in helping with our new farming program. Having spent over thirty years in farming and ranching, Eddy felt he had the skill and resources to help MATTER grow this fledging program.
Eddy is a big guy. Not in the physical sense, but in every other sense of the word. He sports a big, horseshoe mustache and is quick to flash a big, friendly smile. He's big on adventure and loves to explore the world and learn about other cultures. But more than anything else, Eddy's got a big heart. Compassion guides his life. One look at his Facebook page and you see a man dedicated to serving others and willing to travel far from his Montana home to do it. Whether he's helping his sister renovate their old family home in Minnesota or helping the people of Houston rebuild from Hurricane Harvey, Eddy literally goes the extra mile.
A couple of years ago, Eddy spent some time in Senegal with the Peace Corps and the experience left him wanting to do more for the people of Africa. When he discovered MATTER and learned about our community farm project in Lukosi, Zimbabwe, he knew he had found his next adventure.
After consulting with MATTER's Agriculture Programs Director, Chris Newhouse, Eddy took it upon himself to find just the right equipment for the project. He did extensive research on tractors and decided that a Ford 8N was the best tractor for the job. He then scoured the Internet looking for that particular tractor and some implements that would also be useful. Meanwhile, he joined a harvest crew to earn the money needed to buy the equipment. With the equipment in hand, Eddy went to work reconditioning each piece of machinery for their use in Lukosi. Though he did all the work himself, Eddy credits his friend, Doug Yeager, for his valuable input, support, and the use of his shop.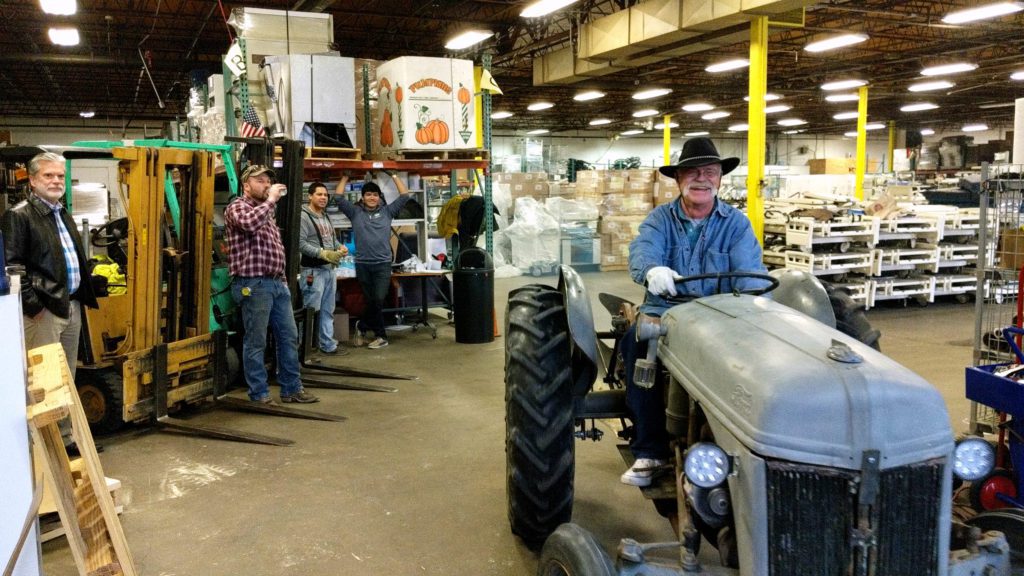 Last fall, after a couple of weeks of hard work, a newly restored Ford 8N tractor, field cultivator, and drag harrow (a soil cultivation implement) made their way from Montana to Minnesota, with Doug joining Eddy on the haul. Upon arrival at MATTER's warehouse, the farming equipment was carefully unloaded and then packed into a 40 ft. shipping container bound for the Lukosi farm. Eddy reflected on his efforts,
"It's amazing that a small amount of equipment will make such a large impact on so many people's lives."
Last week, Eddy took his adventure with MATTER to a whole new level as he boarded a plane bound for Zimbabwe, where the tractor and equipment are waiting for him. There, he will help with training the community on the maintenance of the equipment, enhancement of the quality of soil, and general oversight of the farm. With no return ticket in hand, Eddy's plan is to stay until the community in Lukosi is operating the farm on its own.
MATTER is indebted to Eddy and all the hundreds of volunteers like him. With their continued passion and support, MATTER will continue to seek innovative solutions to improve access to health both here at home and around the world. Together, we are #MATTERnation strong!