The NBA's Bismack Biyombo and MATTER are teaming up to elevate health in Congo.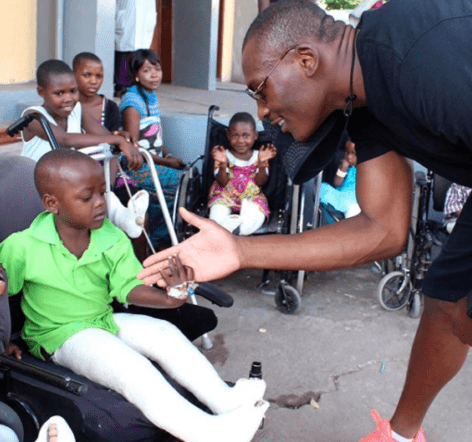 The Democratic Republic of Congo (DRC) is a nation in crisis. Years of political turmoil are giving rise to increasing waves of violence throughout the country, creating a humanitarian crisis of epic proportions. According to the United Nations, in DRC:
13 million people are in need of humanitarian assistance
More than 4 million are displaced
More than 7 million face severe food insecurity
When a country goes through such turmoil, its infrastructure falls apart. Essential institutions such as hospitals are left with few resources and the people suffer even more. Once renowned for its quality of healthcare, the decades-long deterioration of Congo's health system, coupled with the current crisis, is making a bad situation even worse.
Today, many of the nation's largest hospitals operate with little to no supplies and use outdated equipment in unsanitary conditions. In all but the most urgent of cases, patients must pay for their care in advance. For the few who can afford it, their care will be minimal, at best. For the majority who can't, their outlook is grim. A decade ago, it was estimated that 5.4 million Congolese died from easily preventable causes. One can assume, tragically, a much higher number today.
Enter Bismack Biyombo of the NBA's Orlando Magic. Bismack grew up in the poor copper mining town of Lubumbashi, in southeastern Congo. He left his family and all he knew at the tender age of 16 to pursue a career in basketball, a career that in less than a decade has exceeded even his wildest dreams. Though Bismack now lives the life of an NBA star in America, his heart remains firmly in Congo. Despite the current crisis, he believes in a bright future for his home country and dedicates his efforts to make it a reality.
MATTER is honored to partner with the Bismack Biyombo Foundation to help improve healthcare and quality of life for the Congolese people by equipping hospitals in the capital city of Kinshasa, the eastern city of Goma, and Bismack's home town of Lubumbashi. These improvements will impact upwards of 14 million people.
One of these hospitals, Kinshasa General Hospital, once one of the city's leading medical facilities, is now a shell of its former self. The facility maintains 2,000 beds and sees about 3,000 patients a day, but runs on virtually no resources. Patients must pay for and bring even the most basic of supplies needed for their visits. According to one of its doctors,
"I don't have blankets. I don't have dressings. I don't have alcohol. I don't have gloves. I don't have anything. For the time being, if I have someone who is suffering, really suffering, I have to prescribe everything."
The situation appears bleak and the need is large. But, in partnership with the Bismack Biyombo Foundation, MATTER is energized and determined to see these hospitals restored to fully functional facilities once again.
On April 13th, a fundraising event for the Bismack Biyombo Foundation will be held in Jacksonville, Florida. Presented by MATTER and Modular Life Solutions, the event looks to raise pivotal funds for these important projects to elevate the health of the people in the Democratic Republic of Congo.
Learn more about this exciting and informative evening featuring the Bismack Biyombo Project on April 13.