Every year on April 22, people celebrate Earth Day. The first Earth Day took place in 1970, and today, more than 1 billion people across more than 190 countries participate in Earth Day observances and activities, according to earthday.org. An Earth Day activity is the perfect time to take action to improve our planet! 
What Fun Activities Happen On Earth Day?
On Earth Day, many families, students, individuals, and school classrooms, take part in their favorite Earth Day projects. These projects include recycling, tree planting as a family or school group, cleaning up a park, removing trash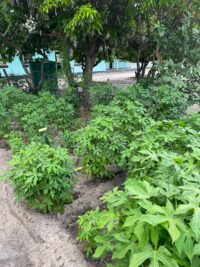 from waterways or lakes, and engaging in classroom activities for kids, such as planting seeds in a garden or starting a seed jar, and even art or craft projects and science experiments, to name just a few of the many action items that take place that help benefit the planet or help increase learning about environmental issues and nature. And, of course, there are many other ideas to help the earth and it's people that take place on Earth Day!
How Do I Find Out About Earth Day Activities Near Me?
There are numerous resources to learn about Earth Day activities near you. Some cities offer Earth Day clean up events and encourage picking up trash and recyclable items. Nature centers and city parks are another popular place to gather on Earth Day where you might pull buckthorn, pick up trash or plant a tree. At our National Parks, Earth Day falls during their National Park Week and they offer a variety of special programs, events, and digital experiences. Whether you are looking for an option for an entire family, activities for kids, or just something for yourself, search the Internet for a list of resources and you will find many options to choose from that fit your interests, whether recycling, conducting a science experiment, cleaning up water, or learning activities for children.
Plant A Chaya Tree on Earth Day!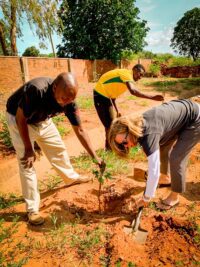 One way you can celebrate Earth Day is through a hands-on activity like planting a tree in your yard, neighborhood or at a nature center. But did you know you can also help plant trees in Africa? Through MATTER, a Minnesota-based global nonprofit, you can plant a Chaya Tree in Zimbabwe. Its leaves are among the most nutritious vegetables on earth. It grows quickly and in all kinds of climates, even in drought conditions. It is insect and disease resistant, and its leaves can be harvested within months of planting. In short, this amazing plant is nature's best-kept secret to fighting malnutrition and improving health outcomes in some of the most difficult places on earth. Learn more about the Chaya Tree and how you can help support planting them in Africa, and consider making a donation to do this on Earth Day!
Take Action On Earth Day
No matter what you do, any Earth Day activity helps our amazing planet at a time set aside to really focus on its importance. There are a variety of ways to get involved, whether doing something hands-on, or supporting an initiative like planting a Chaya tree, and we hope you find one that excites you!