Chaya Tree Project Update
As many of you know, my family and I are currently living in Zimbabwe so I can work more closely with our amazing partners here who are impacting this country in some pretty remarkable ways. I know you've heard about Love for Africa and its owner, Blessing Munyenyiwa, many times before. Without this partnership, much of the work we are doing in Zimbabwe would not be possible. And that includes our Chaya Tree Project.
Of course, I can't talk about Chaya without mentioning the visionary behind this project. It was MATTER's friend and supporter, Sandi Young, who first saw Chaya as the answer to Zimbabwe's food shortage and malnutrition crisis. As her passion for this amazing plant grew, so did her vision. Since the launching of Sandi's Chaya Tree Project a couple of years ago, more than 75,000 trees have been planted at hospitals, schools, and community and family gardens throughout Zimbabwe.
But that was only the beginning. Now that the trees are planted, the Chaya Tree Project's focus is to use Chaya to improve health outcomes and be a source of economic development.
As you read this update, I hope you catch a glimpse of the excitement I feel every time I visit a site where Chaya is growing. It's so rewarding to see the impact it's already having on communities and to know the best is yet to come!
– Quenton Marty, MATTER President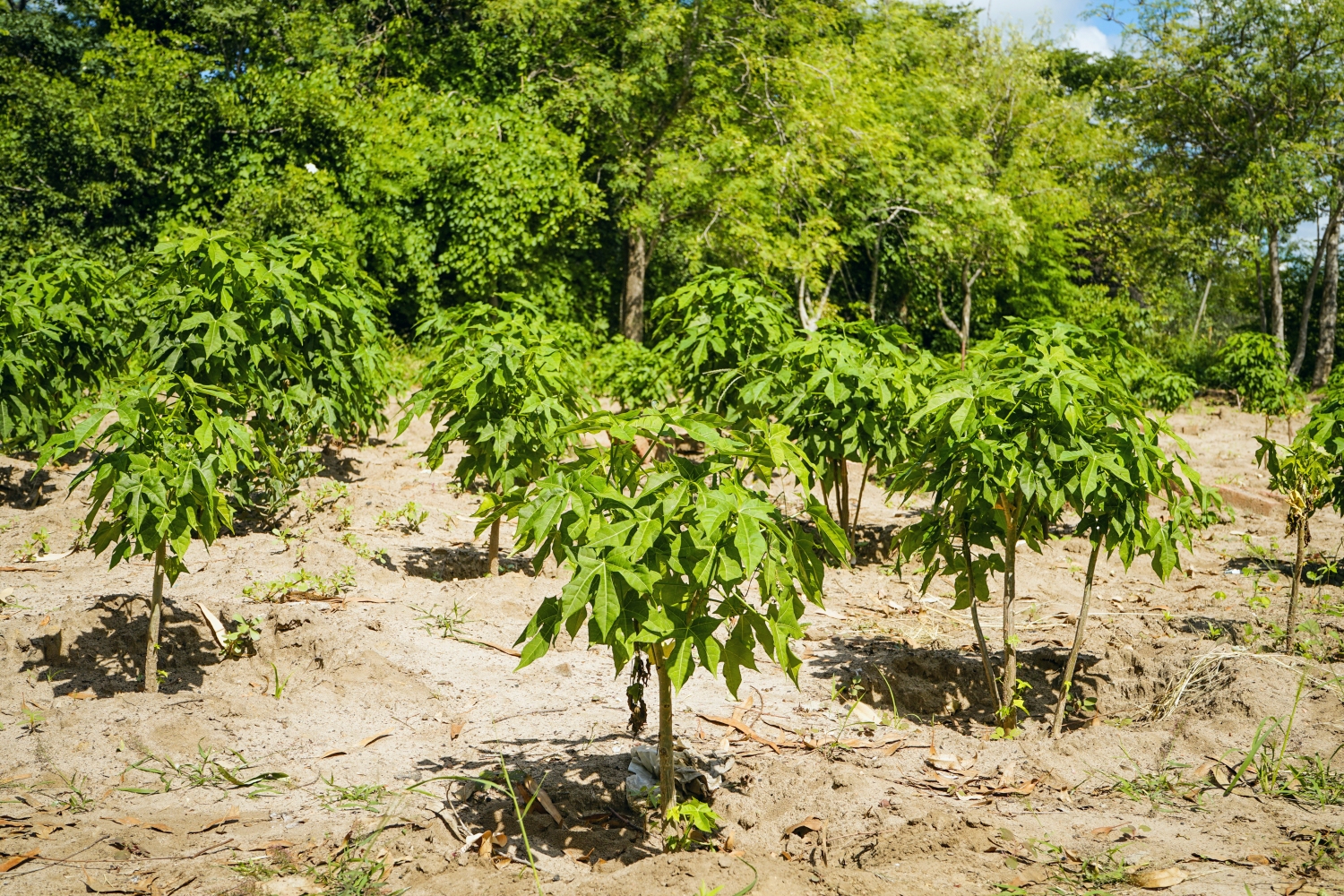 Phase 2 Begins
Phase 1 of the Chaya Tree Project focused on planting Chaya trees throughout Zimbabwe. Phase 2 will focus on using Chaya to improve health outcomes and as a source for economic development. 
In order for the nutritious benefits of Chaya to improve the health of the families of Zimbabwe, they need to start eating it! That involves training on how to grow Chaya and properly prepare it. During this phase of the project, we are partnering with existing women's co-op farming groups in 20 rural locations in Zimbabwe. The training workshops will give these women the supplies and resources they need to grow Chaya in their co-op farms and in their personal gardens. In addition to the training, the women will be supplied with Chaya cuttings, help with installing fencing, and demonstrations on recipes they can make for their families.
Later this month, Noah Elhardt who oversees the agriculture training at Beer-Sheba in Senegal, will come to Zimbabwe to train Silent Kaseke who manages the twelve Chaya sites around Zimbabwe. Silent will also help facilitate the training workshops. With his extensive experience introducing Chaya into Senegalese diets, Noah knows it's not always easy to get people to try new foods, even when they know how good it is for them.
"Introducing a new food into a diet is no easy task. Although Chaya is immediately impressive on paper, it isn't always embraced by consumers and cooks. During our visit in April, I'm excited to work with Silent to develop Chaya-themed discovery events that aim to equip cooks to use Chaya and, more importantly, make them want to! Given the chance, Chaya sells itself. To have that chance, we want to show how Chaya fits into Zimbabwe's already rich culture and cuisine…how this amazing plant can make cooking nutritious meals easier."
Chaya in School
But women aren't the only ones receiving training on growing and cooking Chaya. When we planted Chaya trees in Phase 1, we planted them in several of our school garden projects around Zimbabwe. These school gardens provide nutritious food for the students. For some, it is their only meal of the day.
Several of these schools have really embraced the gardens and are using them to teach the children about agriculture as well as the importance of healthy eating. One of these schools is Nechilibi School in Hwange. Mama Ellen, a teacher at Nechilibi School, is using the nutrition garden as an outdoor classroom where her students are experiencing hands-on learning through seed starting, transplanting, harvesting, and cooking fresh vegetables, including Chaya leaves. When asked how her students feel about the addition of Chaya into their school lunches, Mama Ellen's response wasn't too surprising, "The kids really like Chaya—especially with peanut butter!"
What's Ahead
Improving health outcomes is only one of the goals in Phase 2. The other is to create income-generating opportunities for the women to help supplement their families' incomes. In addition to selling their surplus Chaya to local partners, the women will also be given the opportunity to sell to the Doyle Collaboration Center in Victoria Falls. As a gathering place for local and international organizations and groups, the Doyle Collaboration Center will also be a one-stop-shop for all things Chaya. Having just installed a drying station, the Collaboration Center will sell dried Chaya as an herb to sprinkle on food; it will also be made into a powder and sold in capsule form as a supplement. The Collaboration Center will also feature a smoothie bar, offering delicious Chaya smoothies to its guests. More exciting opportunities are in development and you'll hear all about them in future Chaya Tree Project update stories.
We'd love you have you join us in supporting the Chaya Tree Project!
Watch below for a special Chaya Tree Project update from Blessing!