MATTER's seventh annual MATTERbox Madness is in the books! With twelve generous companies participating in the virtual competition this year, nearly 12,000 MATTERbox snack packs were packed, launching us toward our goal of providing 50,000 healthy meals for children this summer.
Though COVID changed how MATTERbox Madness looked this year, it didn't spoil the fun nor the friendly competition for which the annual packing event is known. Instead of the teams coming together in a large group, each team held their own mini-Madness and submitted their fastest packing time to MATTER. During a celebratory Zoom call on April 6, the 2021 MATTERbox Madness Champion was announced.
And the trophy goes to…Tradition Capital Bank!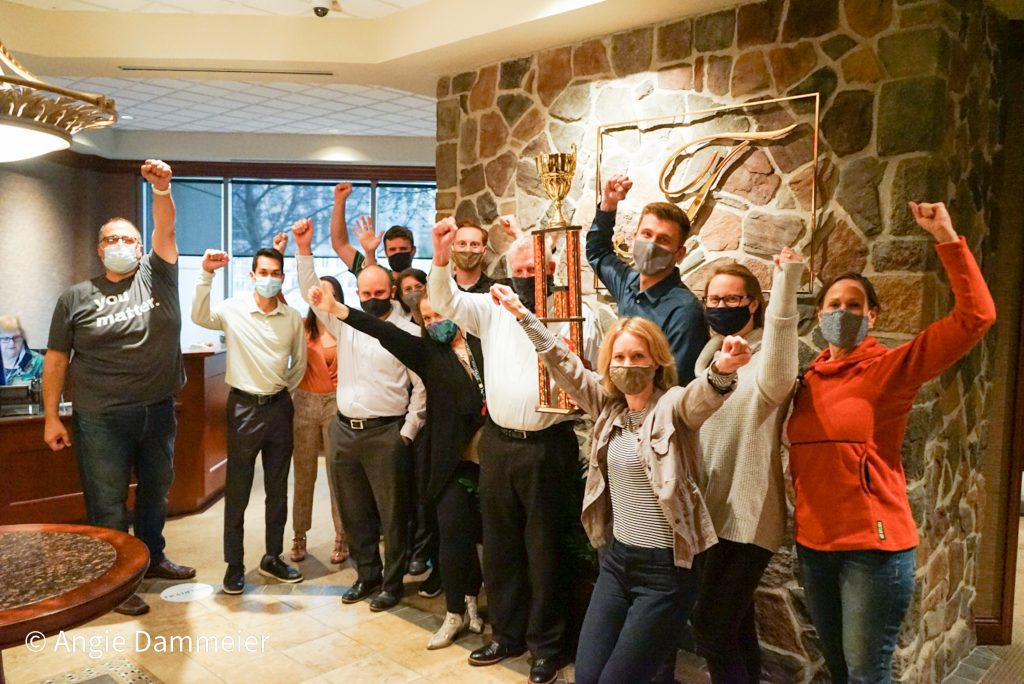 Accepting the trophy on behalf of her winning team, Lauren Withers, Keystone Program Manager, shared why participating in the event is so important to Tradition.
"Tradition Capital Bank is thrilled to be the 2021 winner of the MATTERbox Madness championship. We are honored to partner with MATTER on their local initiatives to reduce food insecurity in our community. Together, we can show love to our community, one snack pack at a time."
MATTERbox snack packs are popular with our community partners who feel good about giving healthy food to the individuals they work with. Made up of whole-grain crackers, an unsweetened fruit pouch and a nutritious soy butter protein, MATTERbox snack packs are not only healthy but taste great. Equally important is the YOU MATTER note of encouragement included in each one. Handwritten by the person packing the snack pack, the YOU MATTER note fuels the spirit just as the healthy food fuels the body.
This is just one of the reasons our corporate partners get so excited about being part of MATTERbox Madness. To honor that excitement, we created the Team Spirit Award this year. The veteran MATTERbox Madness team from Trimble took home the prestigious award and will receive a glitzy award belt to recognize their achievement in this year's competition.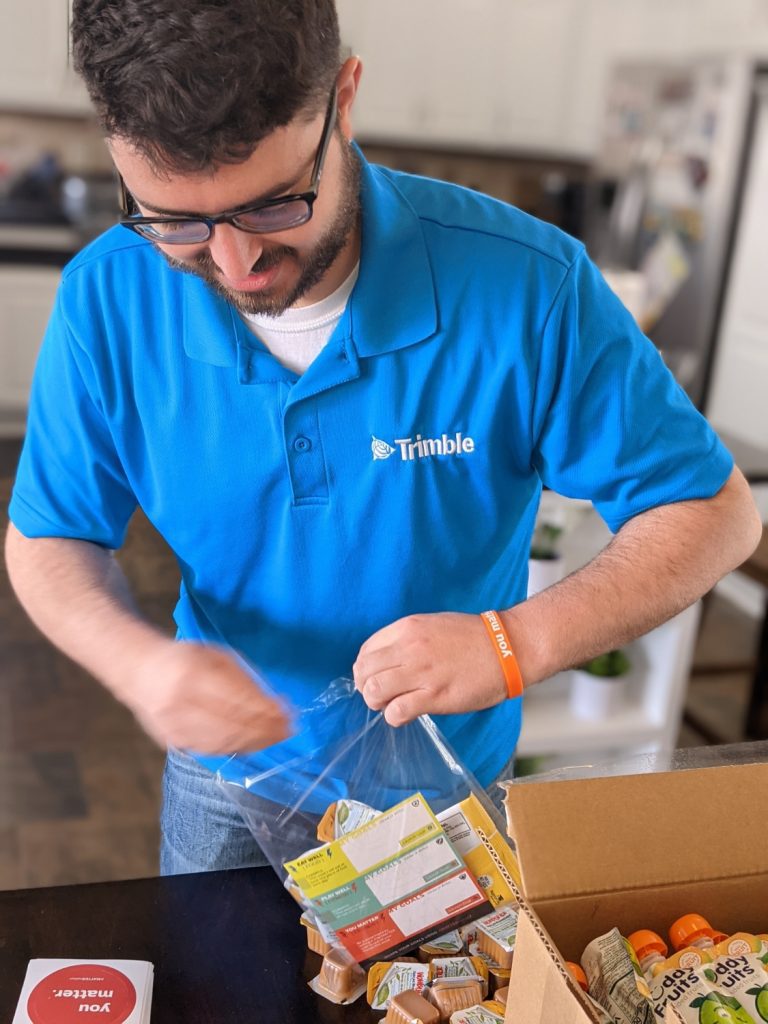 Scott Groff, Director of Training for Transportation, explained why his company has so much enthusiasm for MATTERbox Madness. "We have participated in the MATTERbox Madness event since its inception. MATTER's goal to improve communities around the world aligns with our employees' desire to make a difference with their own two hands. Additionally, we always have so much fun competing for that coveted trophy. We fell short of that goal again, but winning the Team Spirit Award will be a brag for months to come amongst our colleagues. Thanks, #MatterNation!"
MATTER is honored to partner with Tradition Capital Bank, Trimble, our Platinum Sponsor, Buddy Fruits, and all the generous companies who participated in this year's MATTERbox Madness. To us, you're all winners!  
"MATTER appreciates all of the many generous companies that supported MATTERbox Madness this year. With the demand for healthy food for kids higher than ever, especially in the summer months, we can't reach our goal of 50,000 meals without the help of great companies like these that want to make a difference in our community." Victor Salamone, Vice President of Business Operations for MATTER
If your company would like to impact children in our community with healthy meals this summer, please contact victor@matter.ngo for more details.