MATTER is a nonprofit on a mission to expand access to health,
next door and around the world.
3 Year Strategic Goals
2016 – 2018
Expand Access to Health for 10 Million People
Provide Restorative Medical Aid for 6 Million People
Provide Healthy Food for 4 Million People
Engage 100 Companies That Matter
Raise $5 Million in Fundraising Contributions
How We Were Called to MATTER
"What do you have in your own two hands?"  This foundational question is the soil from which we have grown to become MATTER.
In 2000, Minnesota business owners Dennis and Megan Doyle started Hope for the City because they saw corporate surplus as an opportunity, not a problem. After seeing material resources that still had value going to waste, they decided to take action. It became their calling to get life-saving resources into the hands of people that could benefit, specifically people living in scarcity.
Eighteen years later, we have evolved to be called MATTER. It's a name that stands for what we distribute, but it's also a call to action to create the world where we all matter. As an organization, we focus on leveraging two of Minnesota's biggest resources: incredible healthcare and bountiful agriculture.
Since 2000, we have distributed over $608 million in resources around the globe. We've come to understand that while a number of goods donated is great, the number of lives impacted is something far greater. Join us in creating a world where we all matter.
Meet Our Staff
We're a small team of passionate entrepreneurs with big goals to disrupt the health space and create real change.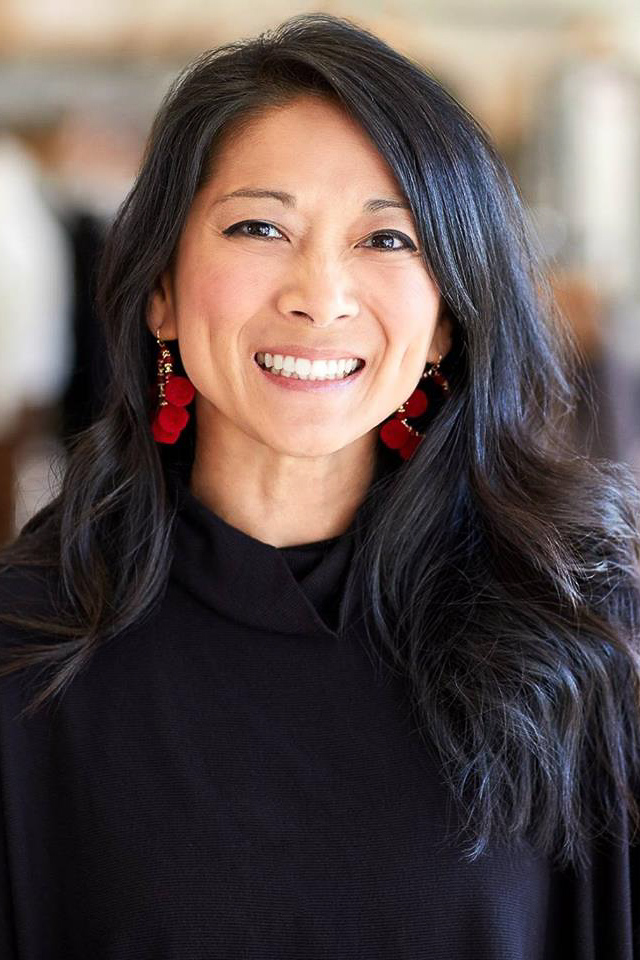 Joy Altmann
Project & Events Director
Joy came to MATTER after working almost ten years at a small growing retail company, managing large-scale initiatives across the country. Her extensive volunteer experience with several local nonprofit organizations led her to pursue how she could maximize her impact in the nonprofit sector, which brought her to MATTER where Joy is responsible for the successful planning and implementation of MATTER's fundraising and program events.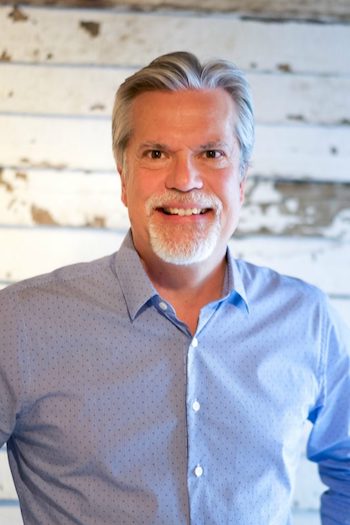 Joel Anderson
Medical Program Director
With 18 years of technology sales, 12 years as a small business owner, and seven years in nonprofit development, Joel brings a wealth of diverse knowledge and experience to his role at MATTER. Overseeing our International  Programs, Joel develops partnerships with hospitals and manages the donations of equipment and supplies.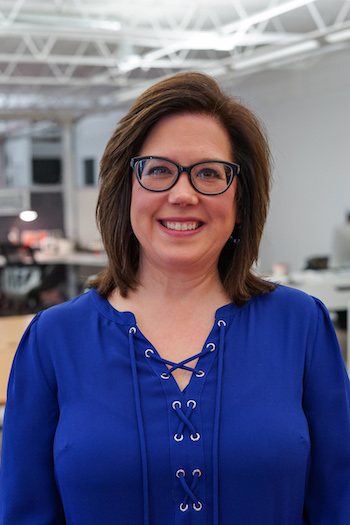 Sue Anderson
Communications Associate
In her role on MATTER's marketing team, Sue assists with the coordination of MATTER's external and internal communication efforts. With her background in teaching and curriculum development, Sue enjoys gathering information and writing about the people and places being impacted by MATTER's work. Whether it's creating content for blog posts and social media, or writing impact stories and donor reports, Sue hopes her writing inspires support for MATTER and its mission.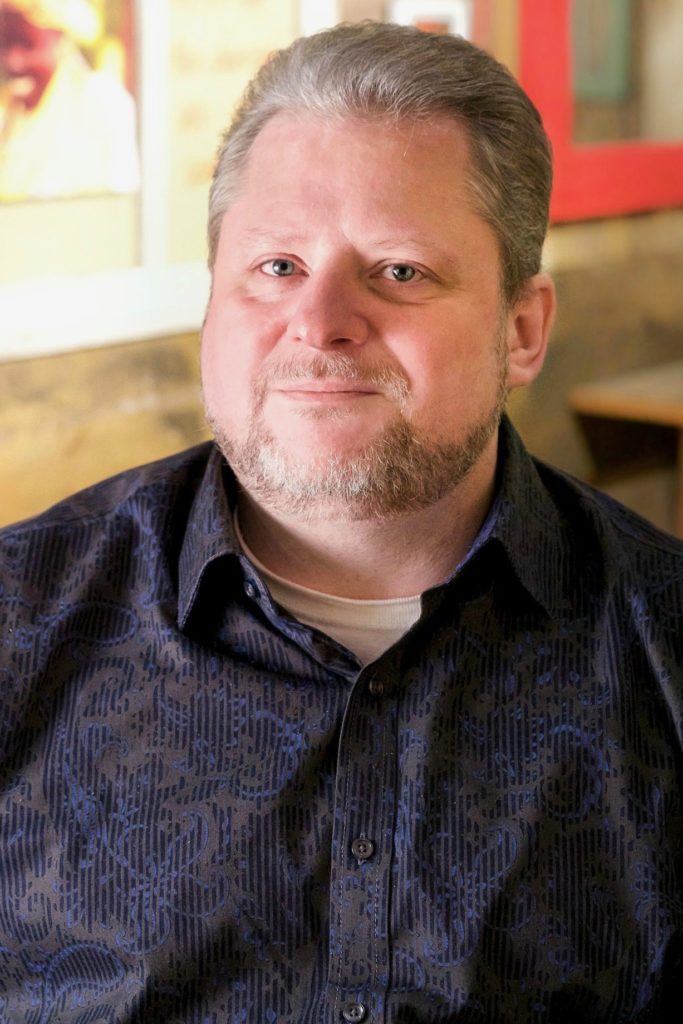 Alex Bondarenko
Hospital Program Specialist
Trained as a surgical nurse with nine years of nursing experience, Alex's first introduction to MATTER was as a volunteer with our medical supply sorts. Alex is responsible for processing the medical equipment and supplies that are donated to MATTER and preparing them for shipping.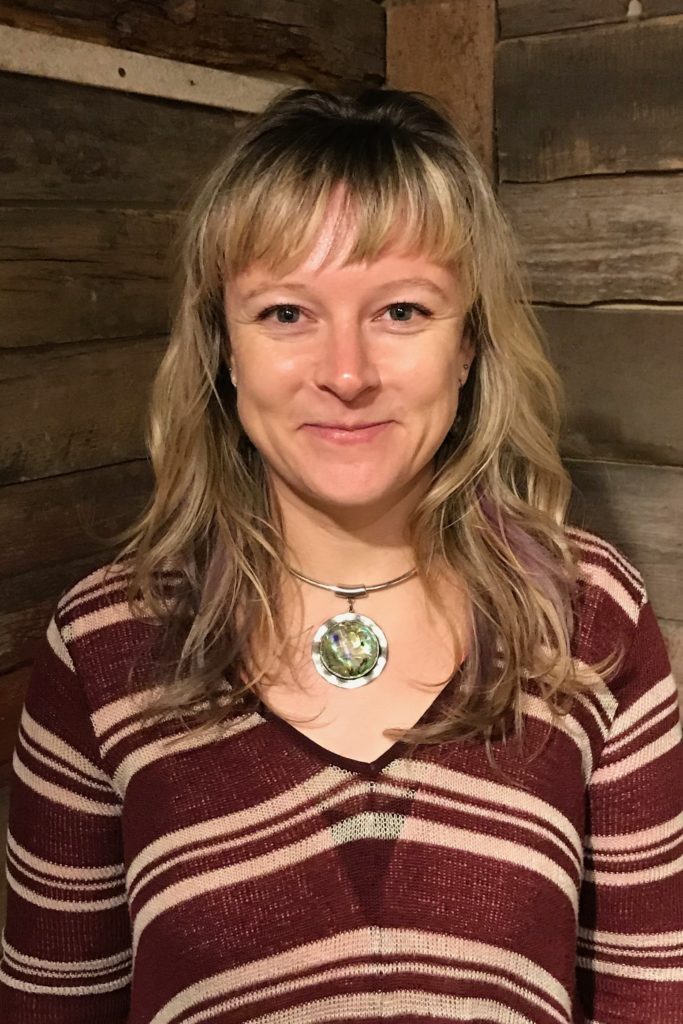 Angie Dammeier
VP of Executive Projects & HR
With a degree in International Business, Angie has held several challenging positions in hotel management, program development, business administration, event planning, and human resources in Germany, England and the U.S. Angie's resourcefulness, attention to detail, and experienced office management skills assist the team in executing MATTER's mission with the highest standard of excellence, efficiency and effectiveness.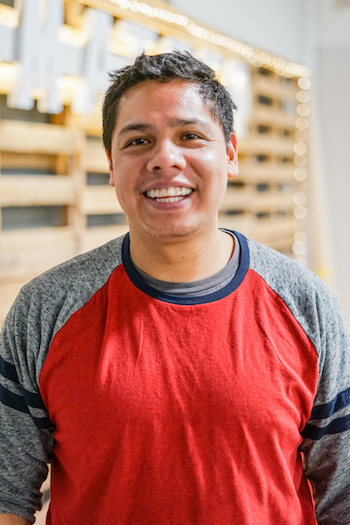 Jaime Figueroa
Warehouse Manager
The heart of MATTER's work is found in our warehouse. It's a busy place where donations for our hospital and agriculture programs are brought in and shipped out, and food for our MATTERbox program is stored. Jaime is responsible for the warehouse running as efficiently and safely as possible to ensure MATTER's local and global projects are facilitated on time and in accordance with our standard of excellence.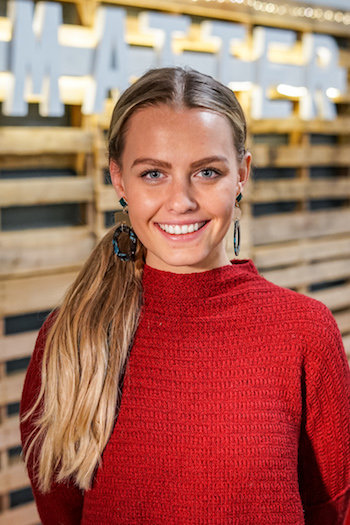 Natalie Hager
Director of Donor Relations
With her love for international travel and experience living abroad; her education in Social Welfare and Justice, Criminology and Law Studies, and Communications; and her wide range of volunteer experiences both locally and globally, Natalie brings a unique depth of experience and education to her role at MATTER. Self described as bold and spunky, Natalie is excited to help move MATTER's mission forward by cultivating and developing donor relationships.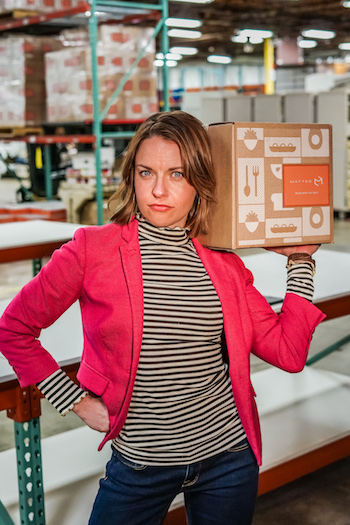 Karen Manikowski
Program Development Director
With a Master's in public health from Boston University, Karen is excited to help eliminate barriers to health care, both next door and around the world. Her passion for exploring, implementing, and evaluating innovative systems that impact access to and quality of health care drives her efforts to strengthen and cultivate new opportunities for our MATTERbox and Hospital & Clinic programs.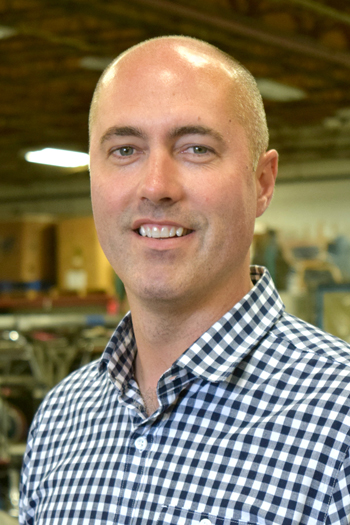 Quenton Marty
President
Quenton has extensive experience in the field of international development and microfinance having developed a funding strategy for HOPE International, practiced microfinance in Ukraine, as well as lived in Poland while running a small business. Quenton holds an MBA with a concentration in International Finance, and has traveled to over thirty countries, resulting in a wealth of knowledge and depth of experience that is invaluable in his role as President of MATTER.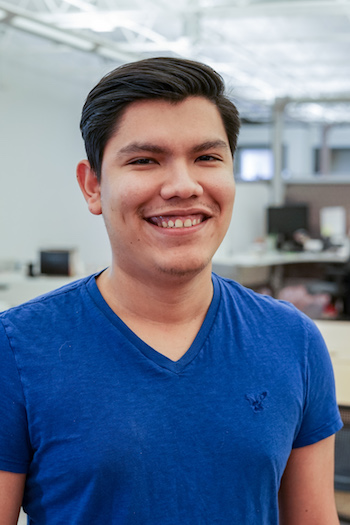 Roberto Munoz
Accountant
On MATTER's financial team, Roberto spends his days recording and managing MATTER's financial records. While he enjoys working with numbers and spreadsheets, it's MATTER's mission of helping people live healthier lives that inspires him and gives his work meaning. Born and raised in Mexico, Roberto also appreciates the international aspect of MATTER's mission and outreach.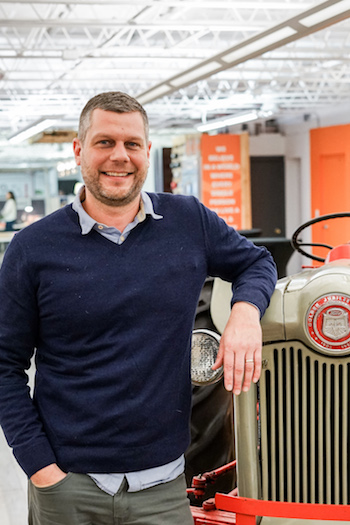 Chris Newhouse
Agricultural Program Director
After owning and operating a successful organic farm in Wisconsin for over a decade, Chris was a natural fit to develop MATTER's agriculture initiative. Using his first-hand experience and hard-earned expertise, Chris helps farmers in international settings overcome their challenges to grow nutritious food for their families and communities.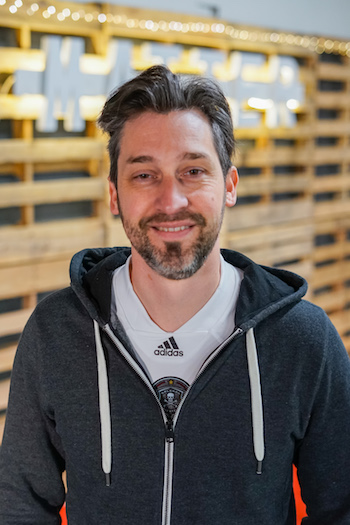 Jeremy Newhouse
Senior VP of Operations
Jeremy joined MATTER following extensive international experience working in Congo and Tanzania in education, microfinance initiatives, and entrepreneurship development. While studying for his M.B.A. at the Carlson School of Management at the University of Minnesota, Jeremy was a founding member of Microfinance Alliance. At MATTER, Jeremy oversees the finances as well as the development of our MATTER Innovation Hub initiative.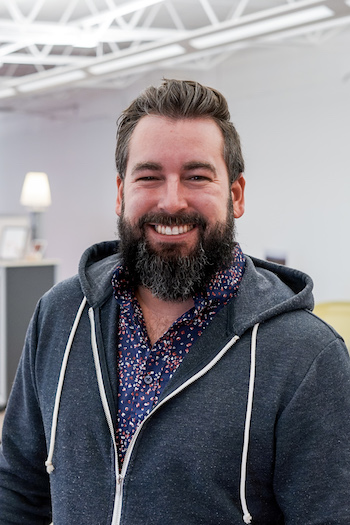 Joe Newhouse
VP of Strategy & Innovation
Throughout Joe's career as an innovator, strategist, and brand story-teller, the passion for solving big challenges and telling compelling stories have been a driving force. From a Fortune 50 company to a nonprofit consumer-lending start-up, his sense of adventure has led him to a wide range of education and work experiences around the world. At MATTER, Joe creates designs and solutions as he leads the MATTER brand and strategy.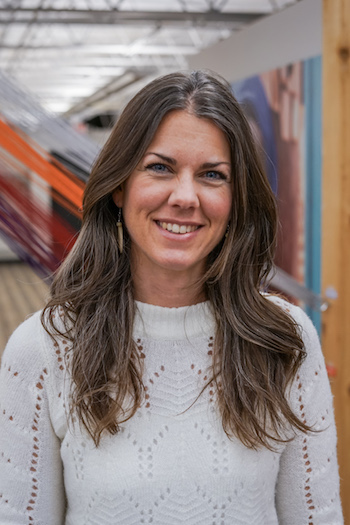 Rebecca Newhouse
Director of Development
Rebecca came to MATTER with 20 years of nonprofit development and fundraising experience in the areas of education, cultural and environmental causes, and healthcare outreach. As head of our development team, Rebecca directs the overarching strategy and activities, and facilitates collaboration between development, programs, communications, and finance to ensure all efforts are aligned toward the strategic initiatives of the organization.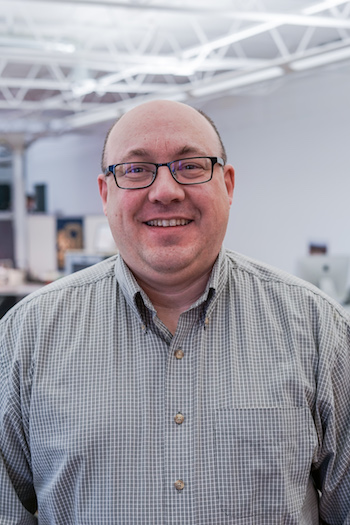 Brian Numainville
Communications & Organizational Insights
Brian has been involved with MATTER since its founding as a corporate funder and board member. In his role steering Communications & Organizational Insights, Brian leverages 25+ years of diverse experience to increase MATTER's visibility, as well as strengthen MATTER's measurement and evaluation capabilities. Brian's extensive background includes leading research, public relations, and corporate philanthropy for a Fortune 500 company, working as a nationally-known consultant, speaker and author, as well as chairing several nonprofit boards. Brian holds Professional Researcher Certification (PRC) from the Insights Association and is the co-author of the book, Feedback Rules!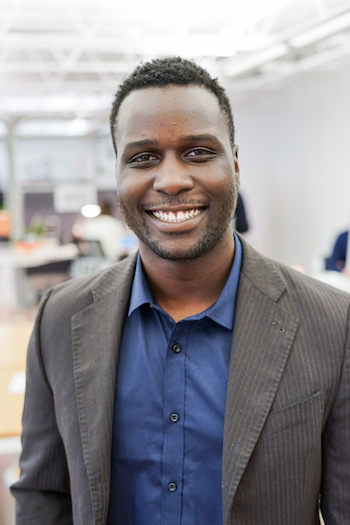 Edgar Ohito
Medical Program & Logistics Coordinator
Edgar was born in Kenya but raised in the Twin Cities since he was a child. His educational background in non-profit management has led to many unique work experiences including emergency management and mitigation, environmental stewardship and early education services. In providing international project and logistics support, as well as donor care administration, Edgar creates a bridge of impact between MATTER and our many unique partner initiatives all over the world.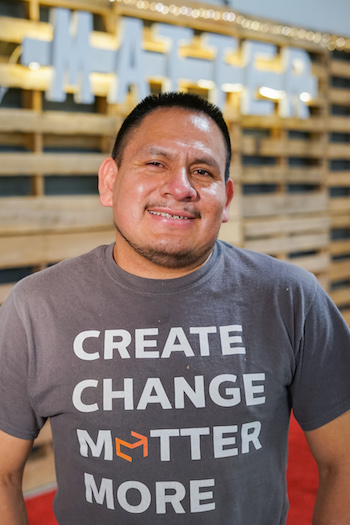 Luis Riera
Warehouse Associate
Luis is responsible for overseeing the safe receipt, storage, retrieval and timely distribution of goods in our warehouse. Luis also ensures productivity targets are met and works to ensure delivery obligations are met and inventories are updated.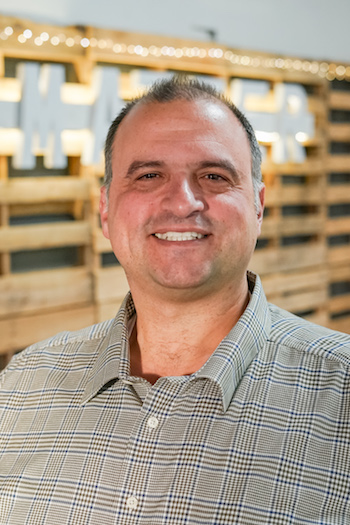 Victor Salamone
VP of Business Operations
In his role at MATTER, Victor is responsible for the process, planning and execution of our MATTERbox program and events. His 30 years experience in the for-profit industry of hospitality and food service management with such well-known companies as Hilton, Famous Dave's and Crave, affords Victor the experience and perspective needed to identify growth opportunities to build and execute MATTERbox product development.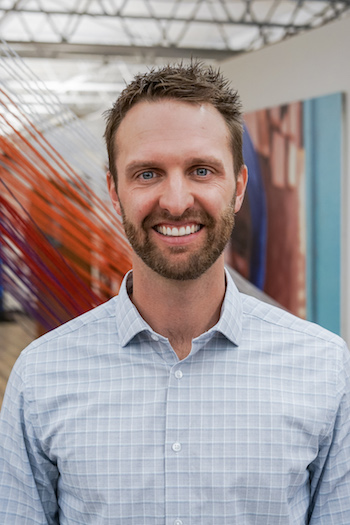 Tyler Van Eps
VP of Corporate Relations
Tyler's passion centers on using business as a force for good in communities. He believes harnessing the best of innovation and excellence in business communities can provide solutions to some of the biggest challenges we face in the world today. In his role at MATTER, Tyler is responsible for the overall strategy and development of the 'Companies that MATTER' (CTM) program and MATTER's national expansion.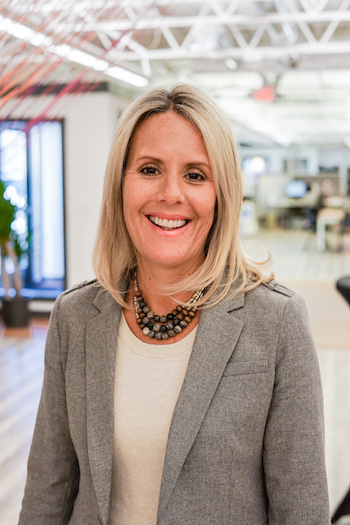 Jen Ware
Director of Donor Relations
The simple yet profound belief that everyone matters was the driving force that led Jen to join the MATTER team. From her educational background to experiences building retail brands, Jen has a deep passion for helping people grow professionally and personally. In her role at MATTER, she loves connecting people to a mission that will change their lives while they, in turn, are helping to change lives and strengthen communities around the world.
Financial Responsibility
MATTER is built upon a foundation of sound financial stewardship. We believe that to whom much is given, much is required. We apply this belief to every donation, large or small, and use it to create the highest level of financial accountability and transparency.
More than $608 million in resources distributed
$1 donated equals $25 in material aid
93 cents of every dollar donated goes to programs
Supporting Partners
We are deeply grateful to our supporters for their generosity. A big thanks to the following companies and individuals who have helped make our work possible.
Make a difference. Become a Supporting Partner today.