Over 60 Minnesota kids got in the game on the very same practice fields as their favorite professional soccer players at the 2nd Annual United FC InSports Day.
InSports days are geared towards exposing kids to a new sport, improve their current skills, technique and set personal goals for each child to work towards.
Stewart Ceus, Keeper for The United FC kicked off the InSports Camp, capturing the attention of the emerging young athletes by sharing his personal journey to achieving his goal of playing professional soccer.
'Set your goals as high as possible, then work your hardest to reach them' – Steward Ceus
Before hitting the field, each athlete was given their own goal setting sheet. Ceus challenged each kid to think of 1 goal they would like to achieve over the next hour-and-half on the field.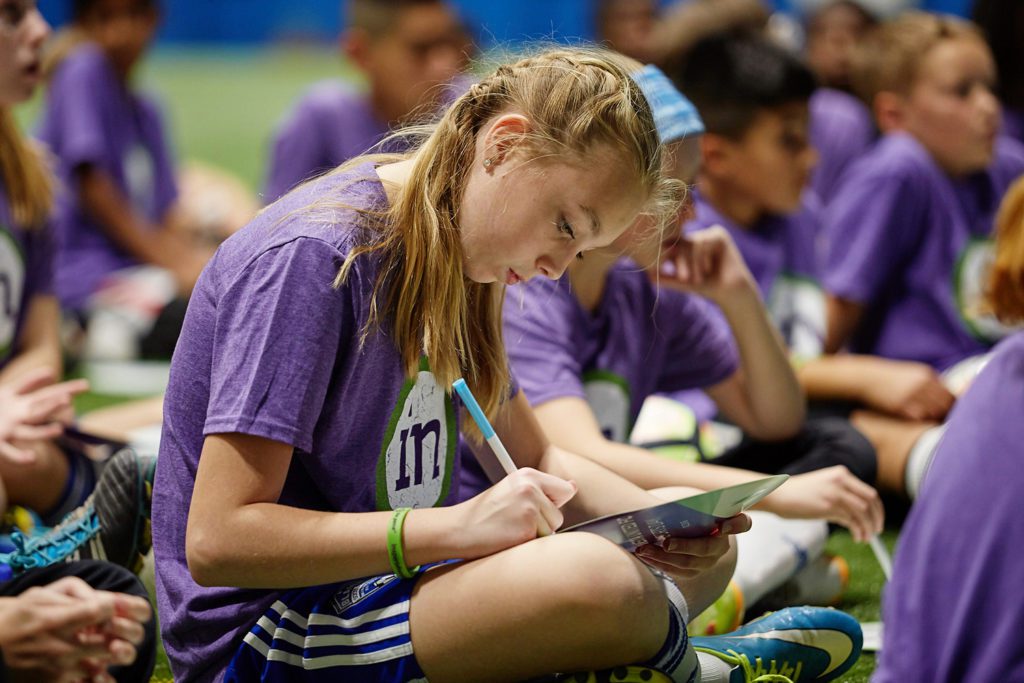 With cleats on and goals set, the soccer clinic was quickly underway lead by former Minnesota Thunder player, Craig Mallace. He quickly split the kids into 4 teams, the athletes rotated through 8 'stations which each focused on improving a soccer skill to improve their overall performance as a player.
The Loon made a pit-stop before the United FC's game to see if he score a few goals. He even tried his 'wing' at a little MATTERbox Jenga.The field-time concluded with the athletes getting put their new learned skills into action with a soccer scrimmage.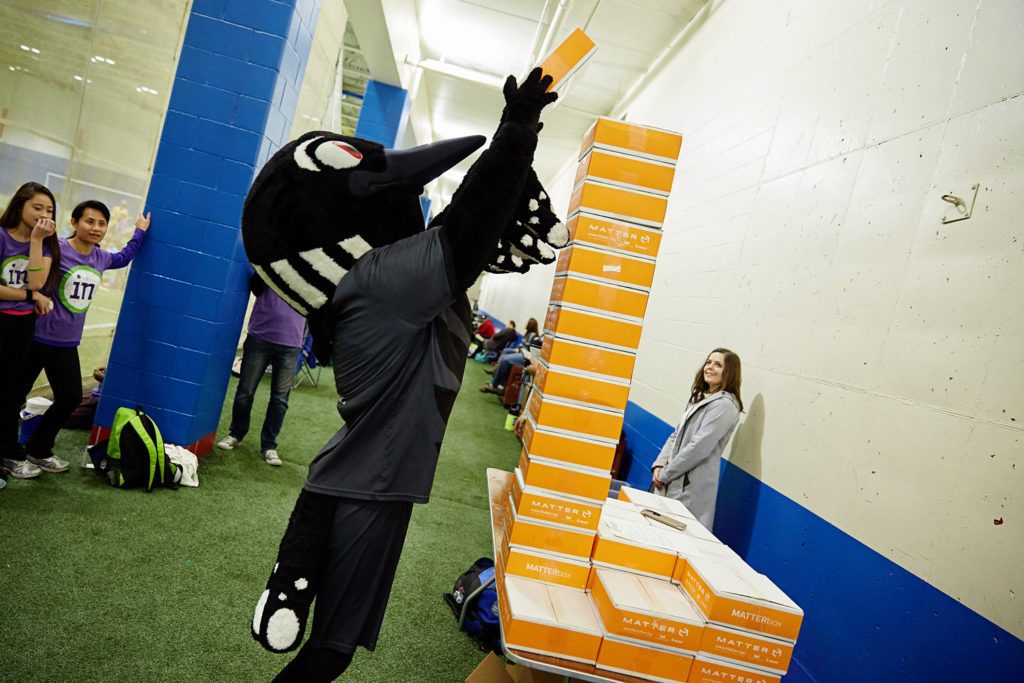 The field-time concluded with the athletes having a chance to put their new learned skills into action with a soccer scrimmage.
After an exciting scrimmage, the kids reflected on how they achieved the goal they set, and learned how to better reach their goals on the field by eating healthy and nutritious foods off the field.  Each athlete was given a MATTERbox, with 5 healthy meals & nutrition challenges inside!
Following the camp, each participant had the opportunity to attend the United FC match vs. the NY Cosmos. The InSports team kept an eye out for athletes who showed sportsmanship, teamwork, and commitment, two emerging athletes were awarded the opportunity to be part of the ball delivering ceremony and invited to be part of the parade of champions that took place during half-time.