On the morning of June 8th, before the sun had even thought about rising, volunteers were hard at work in the otherwise-empty Mall of America. Only one thing can explain why anyone would crawl out of bed hours before the doors of Starbucks open: passion. Fueled by passion and hosted by KSTP, MATTER teamed up with local nonprofits YouthLink, Urban Ventures, and The Food Group at this year's 5 Eyewitness News Summer Harvest for Kids telethon campaign to make sure Minnesota children receive the fuel they need during the summer.
With a goal of raising $150,000 in 18 hours, there was no time to waste. Phones began ringing at 4:30 am, with generous community members pledging to donate towards the more than 250,000 children who are missing meals and not receiving the nutrition they need during the summer.
In addition to monetary donations, MATTER also presented an opportunity for mall-goers to donate their time at a pop-up MATTERbox packing event. Passers-by got the opportunity to hear what MATTER is all about and experience just how simple it is to make a difference in their community. Matter's matching grant sponsor, Bite Squad, joined us at the Mall of America to help fuel bodies and minds by ensuring each GoFuel pack was accompanied by a "You Matter" note, handwritten with words of encouragement to motivate kids to be the best they can be.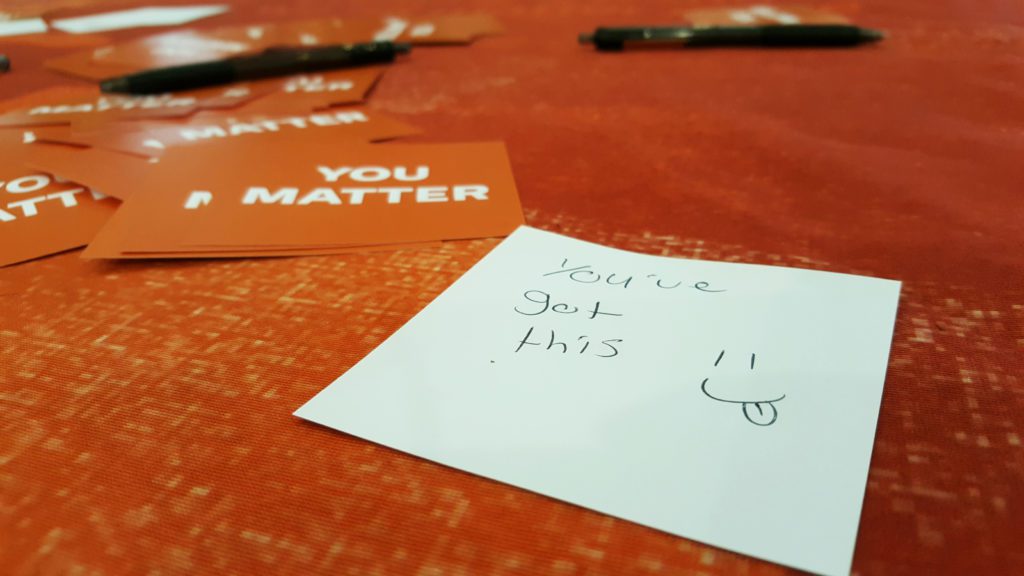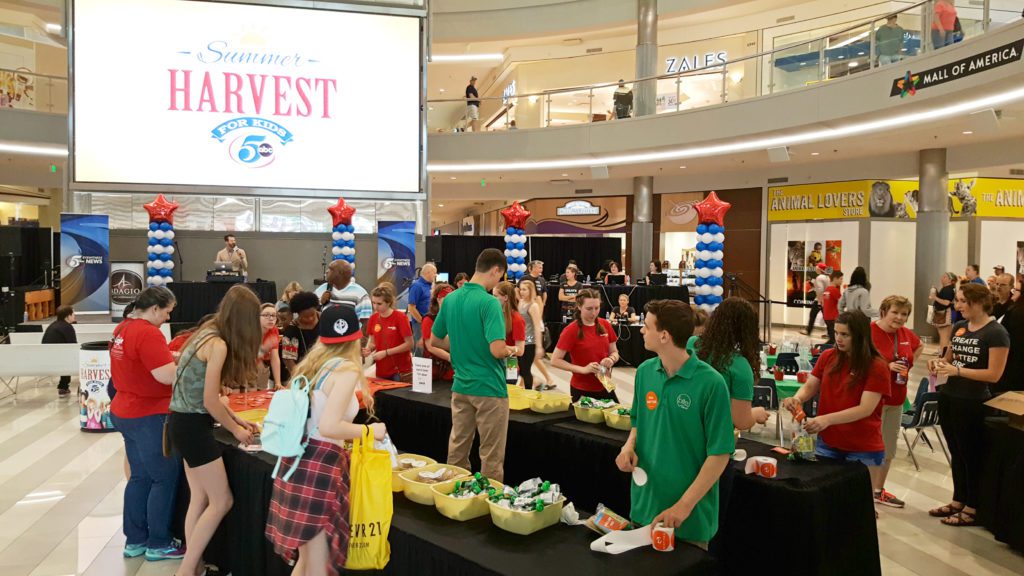 "I couldn't think of a better opportunity for Bite Squad to sponsor than a program that's focused on feeding our kids. We're in the business of bringing our customers food from their favorite restaurants. It's a privilege we don't take for granted. We're proud to stand with Matter to raise funds, and help feed our neighbors who need help putting healthy food on the table," said Craig Key, Bite Squad Vice President of Marketing.
While the stage of the MOA Rotunda was graced with the musical presence of The Teddy Bear Band, Miss Teen Minnesota, and Miss Minnesota, one musical group made an unexpected appearance. Visiting from Smyrna, GA, God's Light Youth Choir rallied their group of over 80 to pack nearly 800 of the 2,000 GoFuel Packs filled at the #MATTERnation station. This group's willingness to serve a community that wasn't their own is a perfect embodiment of MATTER's belief that every child matters, no matter where they are.
An event of such magnitude could not have been as successful as it was without the amazing organizations and volunteers that made it all possible. Thanks to the unwavering effort put forth by our partners, volunteers, and donors, Summer Harvest for Kids managed to raise over $103,000 in less than 24 hours! We are well on our way to making sure no Minnesota kid goes hungry over the summer!
Missed us at the Mall of America last Thursday? There's still time to donate! Just $25 will help provide a child healthy lunch for the entire summer. Click here to donate.