We here at MATTER could not be more excited for our MATTER Pro partner, former NBA All-Star, Luol Deng, and the South Sudanese men's national basketball team for becoming the top African team at this year's FIBA Basketball World Cup. Their stunning victory earned them a coveted spot in the 2024 Olympics, marking the first time this young country will be represented at the global competition.
This is quite a remarkable achievement. They are one of only twelve teams that will qualify to compete, and the only team from Africa. Even more remarkable, this team is made up almost exclusively of refugees and children of refugees.
"We're the first team ever to make it to the World Cup on their first try," said Luol, in an interview before the start of the World Cup competition in August. "We're the first team in the history of basketball to make the World Cup, I believe, without an indoor court in their country. There's a lot that I could say to it, but it's also exciting because it allows us to show the potential of South Sudan."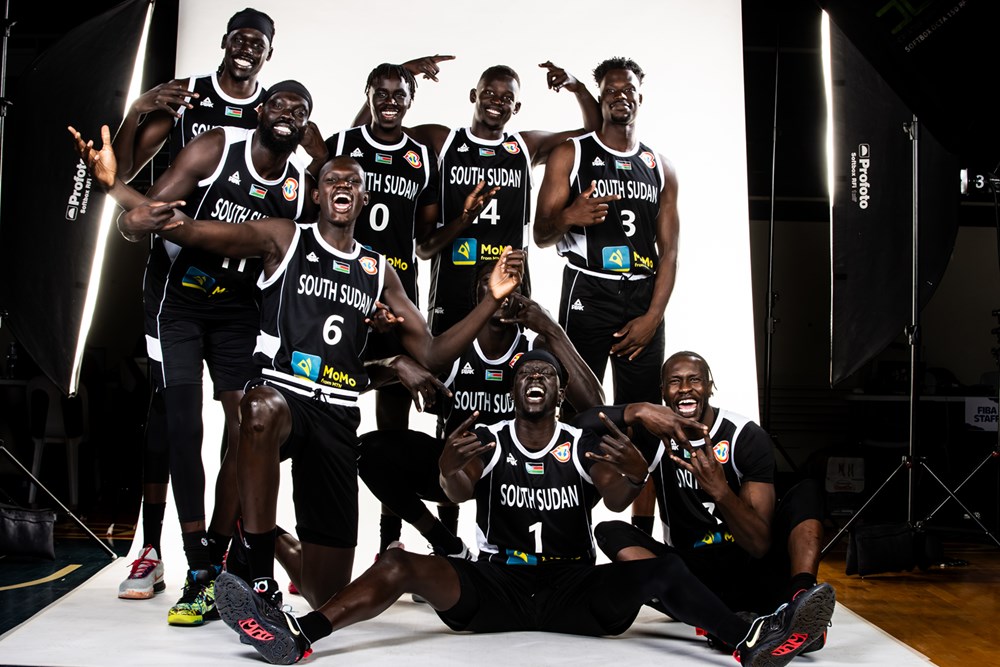 Before becoming an independent country eleven years ago, South Sudan was part of Sudan, a country whose history is riddled with multiple wars, bloodshed and instability. When Luol was just a child, he and his family were among four million people who fled the country to escape civil war. Many of these refugees rebuilt their lives in Europe and North America.
Early in his NBA career, Luol started the Luol Deng Foundation to help South Sudanese refugees around the world. When he became president of the South Sudan Basketball Federation in 2020, Luol filled South Sudan's basketball team with players like himself who had fled the country as children or who had been born as refugees outside their country.
Players like Wenyen Gabriel, whose family fled to Egypt when he was only two weeks old and later moved to New Hampshire, a sanctuary that became home away from home to many of the players on the team. And Nuni Omot, who was born in a Sudanese refugee camp in Kenya before moving with his family to Minnesota. Almost every player on the team has a similar story.
For Luol, who has worked his entire life for the people of his beloved country, the amazing victory of South Sudan's basketball team at the World Cup and now their first chance to play in the Olympics is about so much more than sports.
"It's an unbelievable story. It's an underdog story, not just for the South Sudanese, not just for Africa, but for the rest of the world. It's a feel-good story that the majority of people can relate to. It's such a unique achievement because it's beyond basketball."
If you'd like to meet Luol, hear his inspiring story and learn more about the incredible work his foundation is doing for the youth of South Sudan, you won't want to miss Hoops in the Sky, a very special evening on November 9, 2023, at the spectacular Sky Court at 167 Green St. in Chicago. Go HERE to learn more.
And don't forget to register for YOU MATTER FEST on September 17 at MATTER HQ in St. Louis Park, Minnesota! This FREE EVENT will be fun for the whole family. Enjoy delicious fare from some of the Twin Cities' favorite food trucks, refreshing beverages, live music, games, and engaging, interactive experiences to learn more about MATTER's transformative impact in communities here and around the world.