In 2022, a very special building opened its doors to the community in Victoria Falls, Zimbabwe. Named The Shamwari Center, after the Shona word meaning friend, this beautiful multi-functional building stands as a testimony to the legacy of one of MATTER's founders, Dennis Doyle, who passed away in 2021. Honoring Dennis' strengths as a business leader and collaborator, the Shamwari Center is a bustling place where community members and businesspeople gather to collaborate on ways to improve their communities and have conversations about things that bring meaning and purpose.
The concept has been so well received in Victoria Falls, we decided to bring it to the Twin Cities.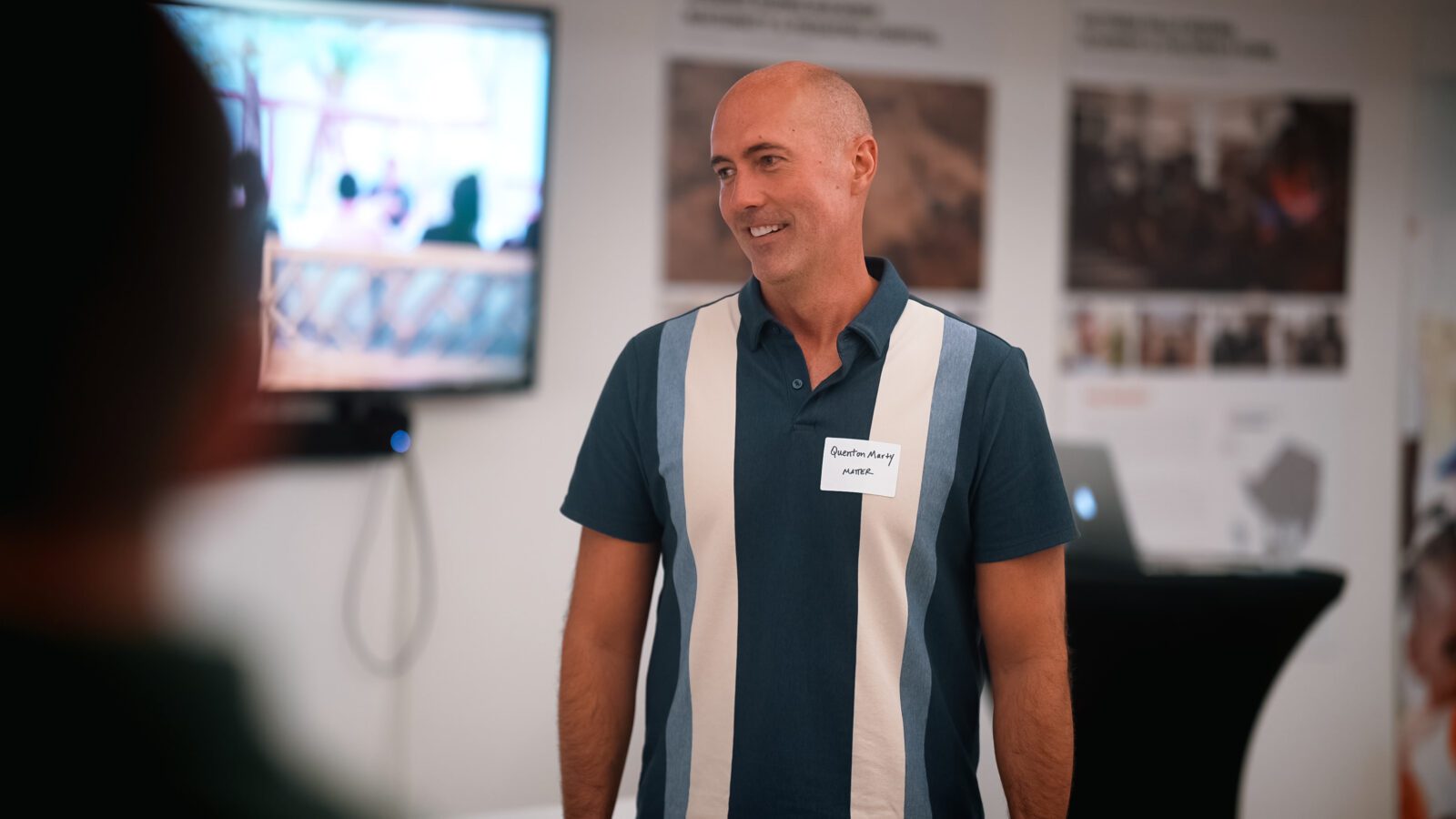 "When we started the Shamwari Center in Zimbabwe, we didn't really know what shape it would take," explained Quenton Marty, President of MATTER. "But we knew we wanted it to be a place where people could collaborate and that's exactly what has happened…The center is thriving. We have businesses starting out of it; we have people coming together regularly to talk about ideas that will change the Victoria Falls community and beyond; we have students who are getting internships with U.S. companies. It's a hub of activity, buzzing continuously with people who are coming together to say, 'What can we do to make this community thrive?' So we thought, 'Why not bring this idea here?'"
Opening next month is Shamwari Minnesota. Located adjacent to MATTER's HQ in St. Louis Park, Shamwari Minnesota will be a beautiful, inspiring space where companies, teams and groups can gather for everything from off-site meetings and workshops to volunteer events and happy hours.
Added Quenton, "This is a place that we hope the community will take advantage of for the purpose of coming together to collaborate for the good of others."
The support from the community has been strong. Earlier this week, an open house was held to thank those who have already supported the effort and to ask for help in raising the final $25,000 that is needed to get it ready for its grand opening at the YOU MATTER FEST on September 17. After touring the space, seeing a mock-up of the finished area and hearing about the success of the Shamwari Center in Zimbabwe, attendees were buzzing with excitement over the potential the space holds for their own companies.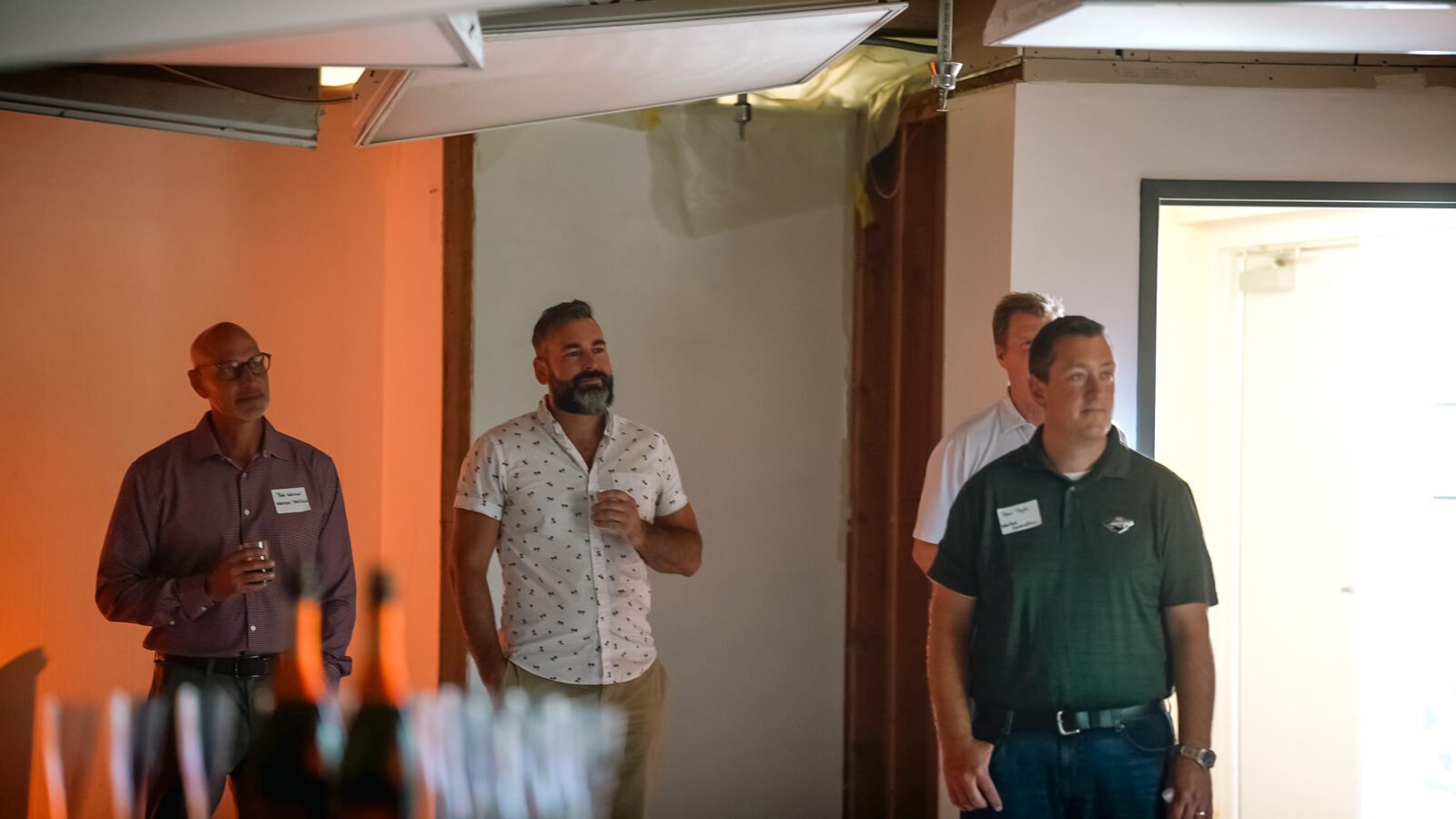 "I'm so excited," said Elizabeth Cohen, General Manager of Studio M Interiors, whose company donated lighting and furniture for the space. "I would love to bring my leadership team here or I could envision a holiday party where we pack MATTERboxes and then stay for drinks. There's warmth and creativity in the air here. Everyone I know could benefit from soaking this up and thinking about ways to make life better."
Donating the appliances is Warners' Stellian Appliance. President Bob Warner shared his thoughts after seeing the space and hearing about the vision, "I think the idea is brilliant and the timing is excellent. Companies are looking for places to hold off-site meetings and people want to keep it fresh. And if you can tie in a little mission-building, giving back to the community, that's even better."
In addition to Studio M Interiors and Warners' Stellian Appliances, MATTER would also like to thank the following businesses and individuals who have donated to Shamwari Minnesota: Benson-Orth General Contractors, Blackhawk Tile and Stone, Cambio Wall System, Cambria, City View Electric, DDI Cabinets, Goodin Company, Joe Lahti, Mark Pletts, Master Floors, Megan Doyle, Midland HVAC, Paul Kauffman, Quenton and Bethany Marty, Schwieters Companies, Scott Casanova, Solberg Manufacturing, Steve Ryan, Mains'l Services, Wexford Construction.
With the grand opening five weeks away, there is still much to be done. Will you consider helping us cross the finish line? If you'd like to make a donation, please contact Vicki Bachmann.
You can also make plans now to see the space for yourself at YOU MATTER FEST on Sept. 17! Doors will open at 3 pm with festivities from 4-7 pm. This will be a family-friendly event, with a lot of fun activities as well as some unique interactive opportunities to learn more about MATTER's mission and projects. The festival is free so invite your friends and family. The more, the merrier!
Watch this video to learn more about the vision for Shamwari Minnesota!