There's something magical that happens when people come together to do good for others. You can feel it in the air, a special energy that comes from compassionate and generous hearts eager to help change peoples' lives and bring hope to those who need it the most.
That's what happened this past Sunday, August 22, when hundreds of Minnesotans took to their boats and gathered on Lake Minnetonka for Rock The Lake, Vol. 2, MATTER's second annual benefit concert to help improve communities here at home and around the world.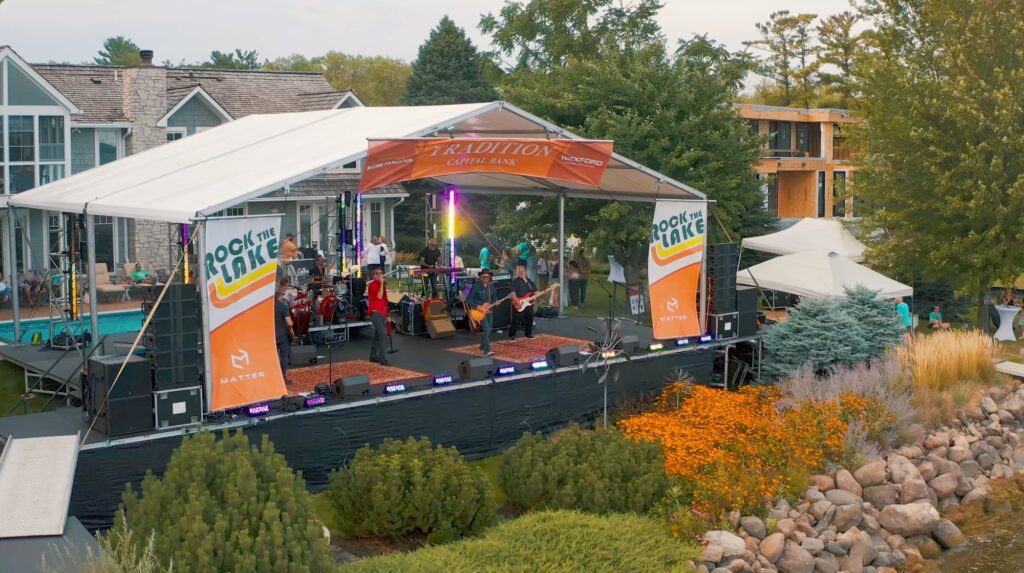 Headlining this year's concert was The Rolling Stoners celebrating the legendary music of The Rolling Stones. "We're honored to be here and support MATTER," said lead singer Joe Gamble before the show. "Since visiting MATTER, I've been telling everyone about the organization. I can't believe the incredible work you all are doing. I'm so happy we can help support MATTER and your partners in this way."
A highlight of the evening was hearing from Dr. Mike Jeans, MATTER's Medical Director for Projects in Zimbabwe. A native Zimbabwean who trained in South Africa and interned in rural Zimbabwe, Dr. Mike knows first-hand how the people in his country suffer from lack of adequate healthcare and nutrition. Sharing how communities are improving thanks to the generosity of MATTER's supporters and the tireless work of MATTER's partners on the ground brought a tidal wave of cheers from the crowd.
But they did more than cheer.
At the end of the night, when the final chords of "Satisfaction" echoed over Brown's Bay, more than $287K had been raised for families next door and around the world in need of nutritious food and dignified healthcare.
We here at MATTER are so grateful for our generous and compassionate supporters. You, dear MATTERnation, really do matter! You are helping to bring hope to our hurting world, and we can't thank you enough.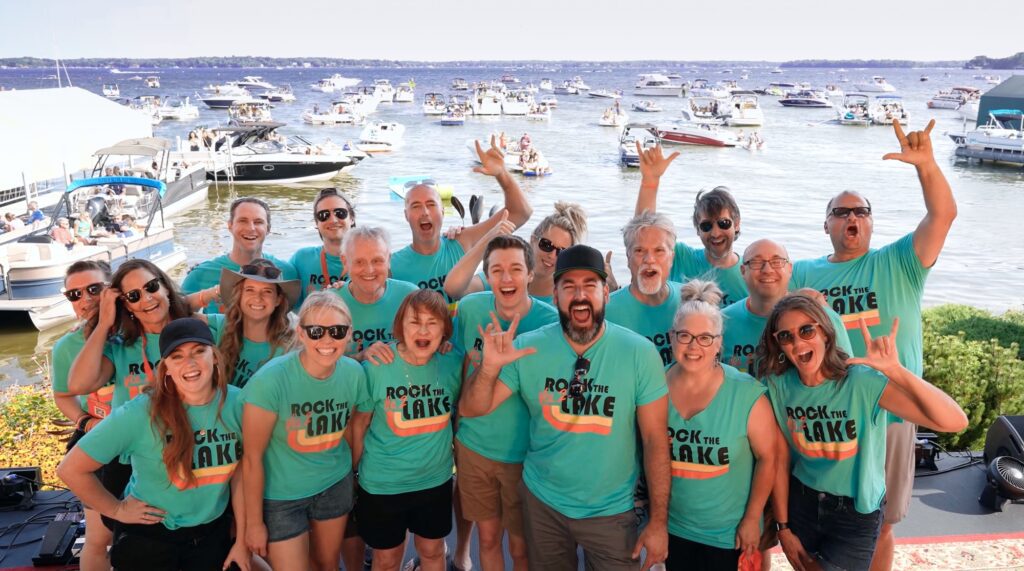 A huge shout out also to our many sponsors, as well as our hosts and dear friends, Nancy and Roger McCabe, for making the event such a success. We appreciate you all!
Though Rock The Lake, Vol. 2, is in the history books, there's still time to donate here.
And if Sunday's night event left you wanting more, have we got good news for you! MATTER is hosting another benefit concert on October 3rd featuring live music from The Good, The Bad and The Funky. Proceeds from this concert will go towards helping women and children in Zimbabwe. Go here to learn more!
Check out the highlight video from Rock The Lake, Vol. 2!
[fusion_vimeo id="592947660″ alignment="" width="" height="" autoplay="false" api_params="" title_attribute="" hide_on_mobile="small-visibility,medium-visibility,large-visibility" class="" css_id=""][/fusion_vimeo]