Medicine and healthcare have seen exponential improvements over the past few decades, making it possible to treat patients more effectively than ever before. However, in many corners of the globe, the technology that makes this level of care possible is scarce. Joining forces with Food for the Poor and Hormel Foods Corporation, MATTER is making strides to transition from immediate food-relief to provide more sustainable healthcare solutions in Mixto, Guatemala.
Mixto is home to the largest pediatric hospital in the country, Hospital Infantil Juan Pablo II. With a poverty rate of over 50%, it is extremely difficult for families in Guatemala to receive adequate care. As a result, thousands of families from the most isolated and rural parts of the country travel to El Hospital Infantil Juan Pablo II seeking medical care for their children.
This pediatric facility is not a public hospital and receives absolutely no support from the Guatemalan government. This has left the hospital stuck decades past, with a vast majority of their medical equipment and technology being over 30 years old. The inefficiency that stems from outdated machinery makes for long wait times and negatively affects the quantity and quality of care that practitioners can provide, leaving the most vulnerable children in the country under treated.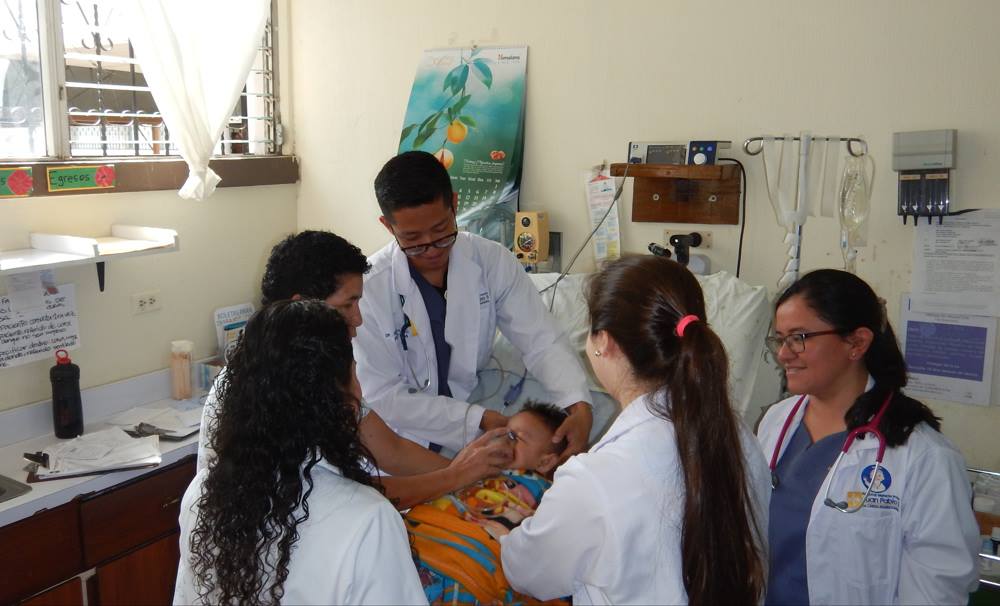 Food for the Poor began their work in Guatemala in 1986, working primarily to relieve the highest rates of chronic malnutrition in the Western Hemisphere. Over the years, they have grown to comprehend the needs and intricacies of the communities they work with.
Understanding that health is a multi-faceted issue, Food for the Poor has expanded their work to include many other areas, including sustainable medical care. It is the shared understanding of health as a system that makes MATTER so excited to embark on this journey in Guatemala with Food for the Poor and Hormel, who have already worked together in a joint venture to feed 30,000 individuals in Guatemala.
This will be MATTER's inaugural project in Guatemala, and the impact it is anticipated to have on the surrounding area is magnificent. As a teaching hospital, Juan Pablo II serves as a center of learning for future pediatricians.
"This shipment will serve to enhance the care of its patients and bring about better tools for the doctors that work at this facility," explains Javier Ramirez of Food for the Poor
With the modernization of Mixto's pediatric hospital, the next generation of pediatricians will be equipped with the knowledge they need to provide the best possible care for their communities.
There are many opportunities to grow within the healthcare system in Guatemala. Modernizing El Hospital Infantil Juan Pablo II is a great stride in developing a world where everyone has access to the care they need. Together, we are creating a world where every single person can live a full & healthy life.