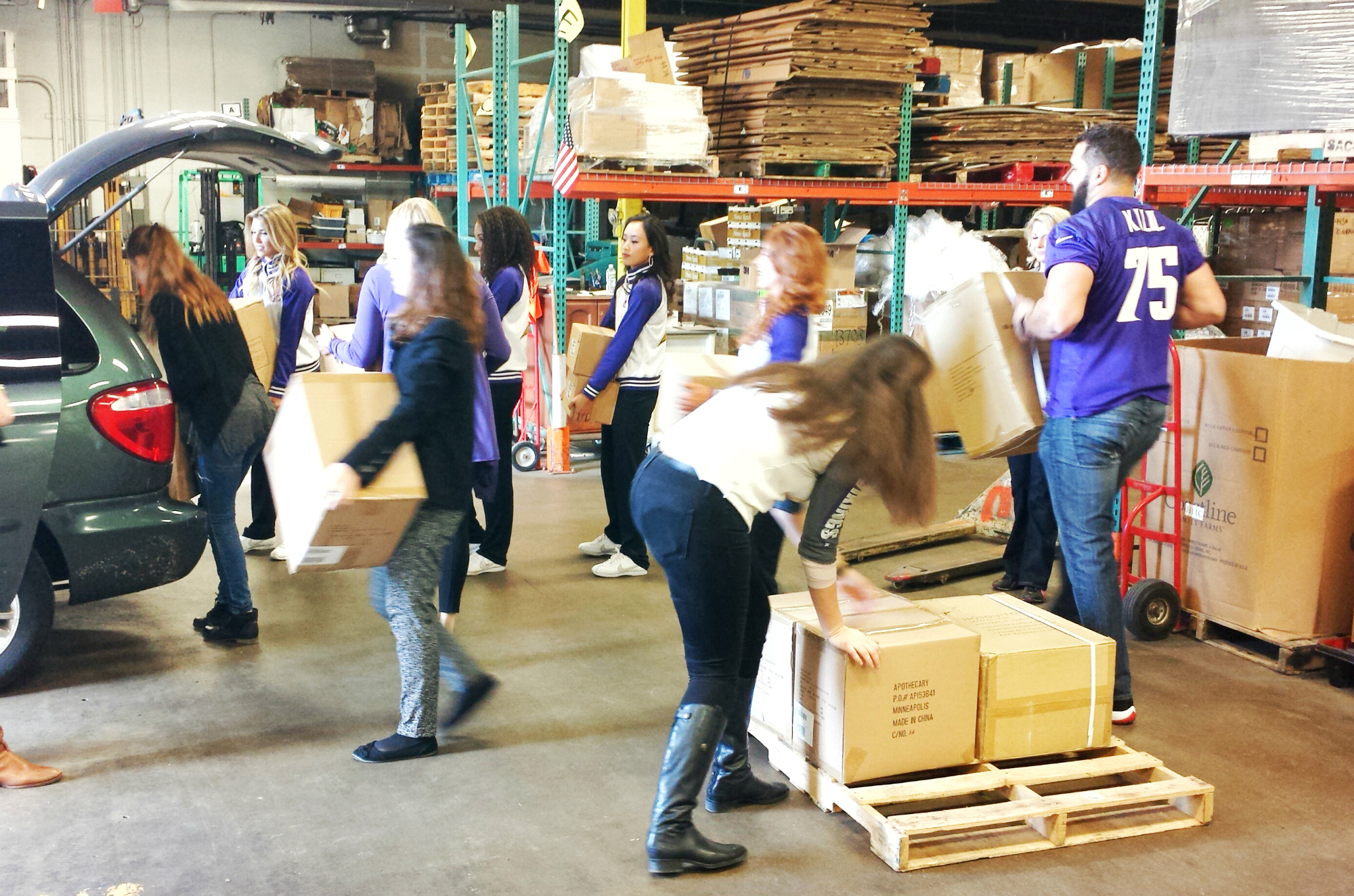 In order to spread awareness and support for Domestic Violence Awareness Month, Matter partnered with the Minnesota Vikings to collect and distribute women's health supplies to several local women's shelters. From the collection of products such as toothbrushes and toothpaste, shampoo and conditioner, feminine hygiene products and grocery store gift cards at the Vikings vs Chief's game on October 26th, to a distribution supported by Vikings Cheerleaders and Offensive Tackle Matt Kalil, Matter and the Vikings were able to distribute nearly $200,000 in products to partner organizations who work directly with women in the Twin Cities community.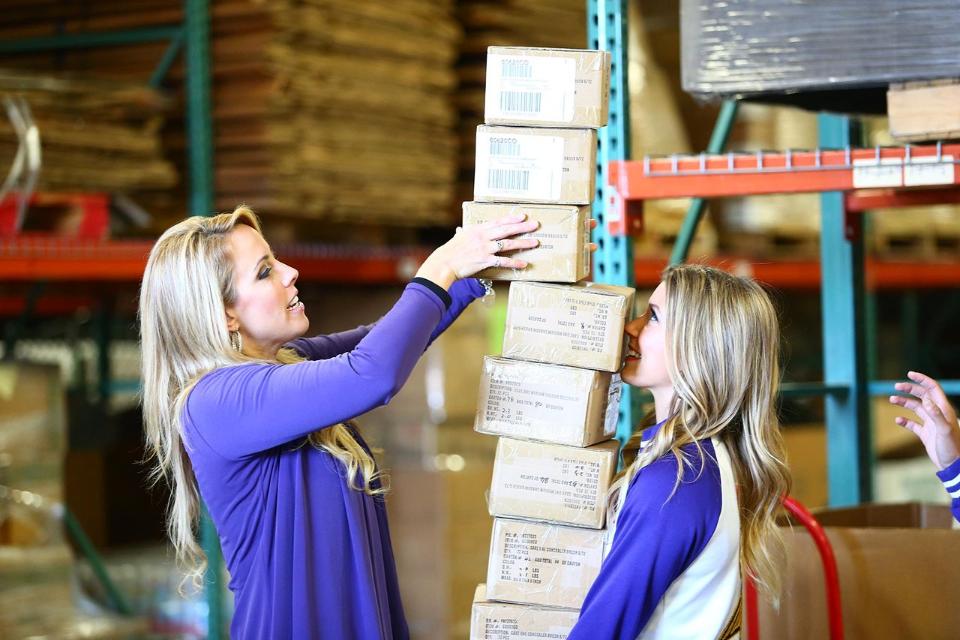 "We have over eighty member programs in the state of Minnesota that are serving victims of violence and there is a constant need for supplies," says Katie Kramer, of the Minnesota Collation for Battered Women, one of the recipient organizations of the supplies. "This makes a huge difference and a huge impact to the folks that are doing this work and the women they are serving."
Products were donated by fans at the October Vikings game and from local businesses like Aveda and Apothecary Products. MATTERboxes, Matter's healthy food boxes, were also provided to the shelters to expand access to healthy food.
"This is actually just the beginning. We're going to be doing multiple things with Matter and finding ways that on their behalf and on our behalf we can really go out to the community and the world and do things that Matter."
– Tami Krause, Director of Women's Initiatives, Vikings
Matter is always excited to partner on creative large-scale collaborations such as this, and with large amounts of warehouse space and local partnerships across the Twin Cities, we are uniquely poised to take on the challenge of these events!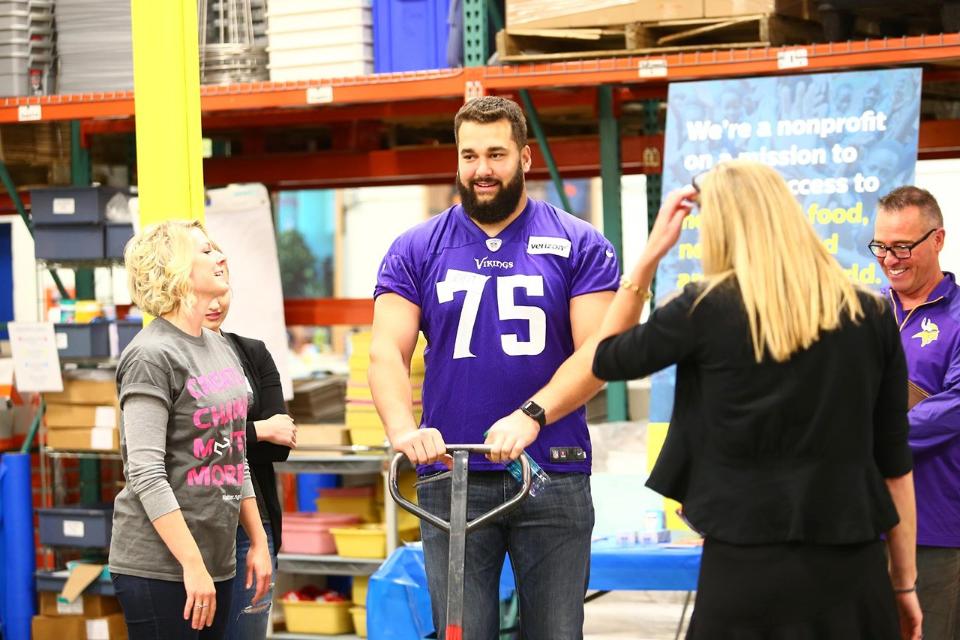 To see the whole team in action, and to hear why Matt Kalil supports women's issues, watch the video here: VIKINGS DISTRIBUTION
If you'd like to find out how your company or organization can partner with Matter to impact the community, contact us at info@matter.ngo.