Loaded to the brim with bright orange MATTERboxes, the MATTER truck headed to Morris, Minnesota for the Vikings Town Takeover InSports football camp on May 3! Hosted at Big Cat Stadium, former Viking EJ Henderson and the Morris Varsity football team led over 300 kids between 5-13 years old in different drills with the Morris high school football coaches nearby, scouting exciting new talent.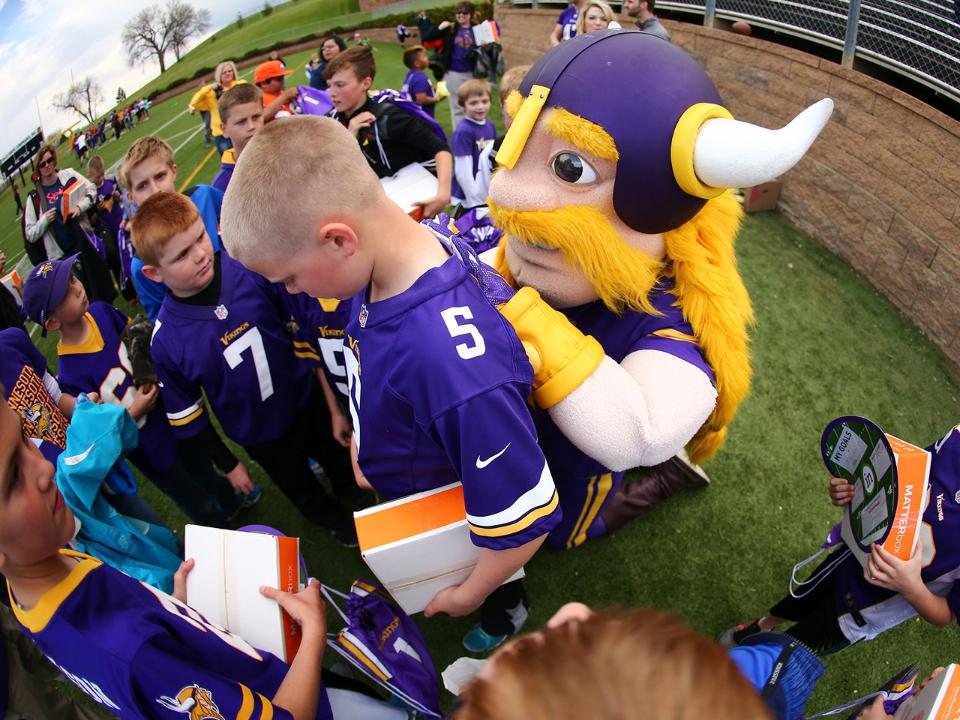 After refining their skills on the field, the InSports Foundation along with Vikings players led groups in goal making sessions, encouraging them to continue to set goals and look to the future. Finally, MATTER along with Vikings kicker Kai Forbath and snapper Kevin McDermott spoke to the kids about how eating healthy foods directly impacts your performance on the field. The players talked about what kinds of foods they eat before a big game or practice emphasizing how healthy food makes them feel. Kids spoke up about what foods fuel them up and what foods slow them down.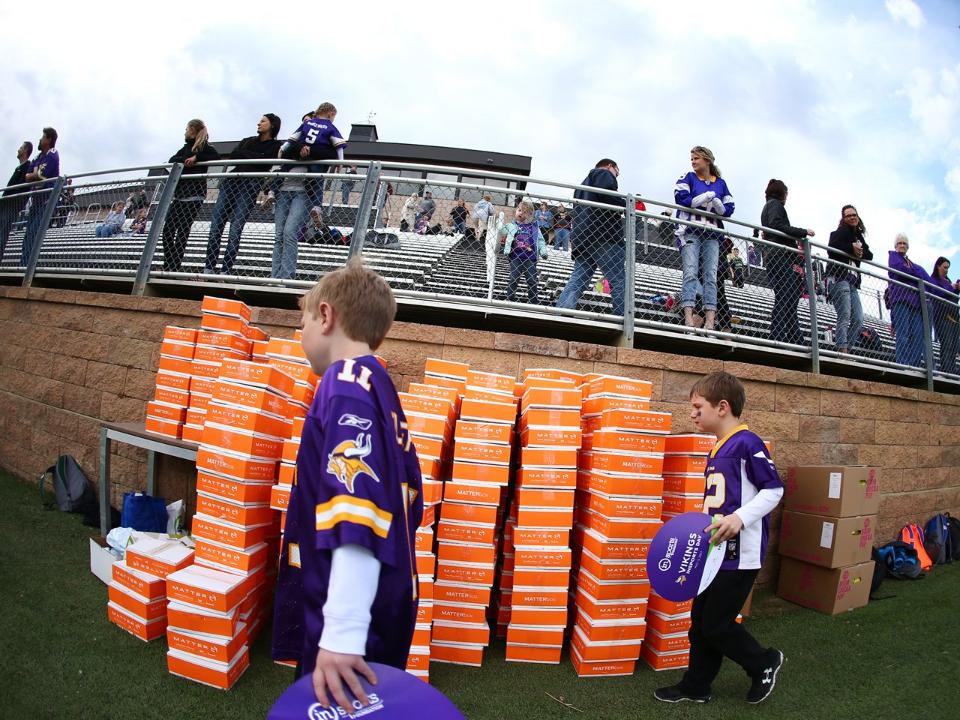 At the end of the day, every kid left with improved football skills, new goals to achieve, and a MATTERbox. We are excited to see what healthy MATTERbox Challenges they get to try next!