The air buzzed with the spirit of competition as teams arrived at the #teamMATTER Experience Center, ready to face off in three 15-minute 'MATTERbox Packing Heats'. Local Minnesota companies were about to go head-to-head for the revered title of '2016 MATTERbox Madness Champions'. These companies were Novo Nordisk, Payments for Change, A&D, and City View. The growing energy in the warehouse proved that the teams were incredibly proud of their companies and invested in expanding access to health in our local community.
Collaborative chatter began during Heat 1 as teammates discussed unique MATTERbox packing strategies and assembly line set-ups. Completed MATTERboxes were quickly stacked on pallets as they flew down assembly lines. Payments for Change amped up the team spirit with creative team cheers, encouraged competing teams and reminded them of their winning potential! Kicking the competition up a notch, in Heat 2, teams swapped assembly line set-ups with opposing team members. They put the team's strategy, teamwork and MATTERbox packing skills to the ultimate test!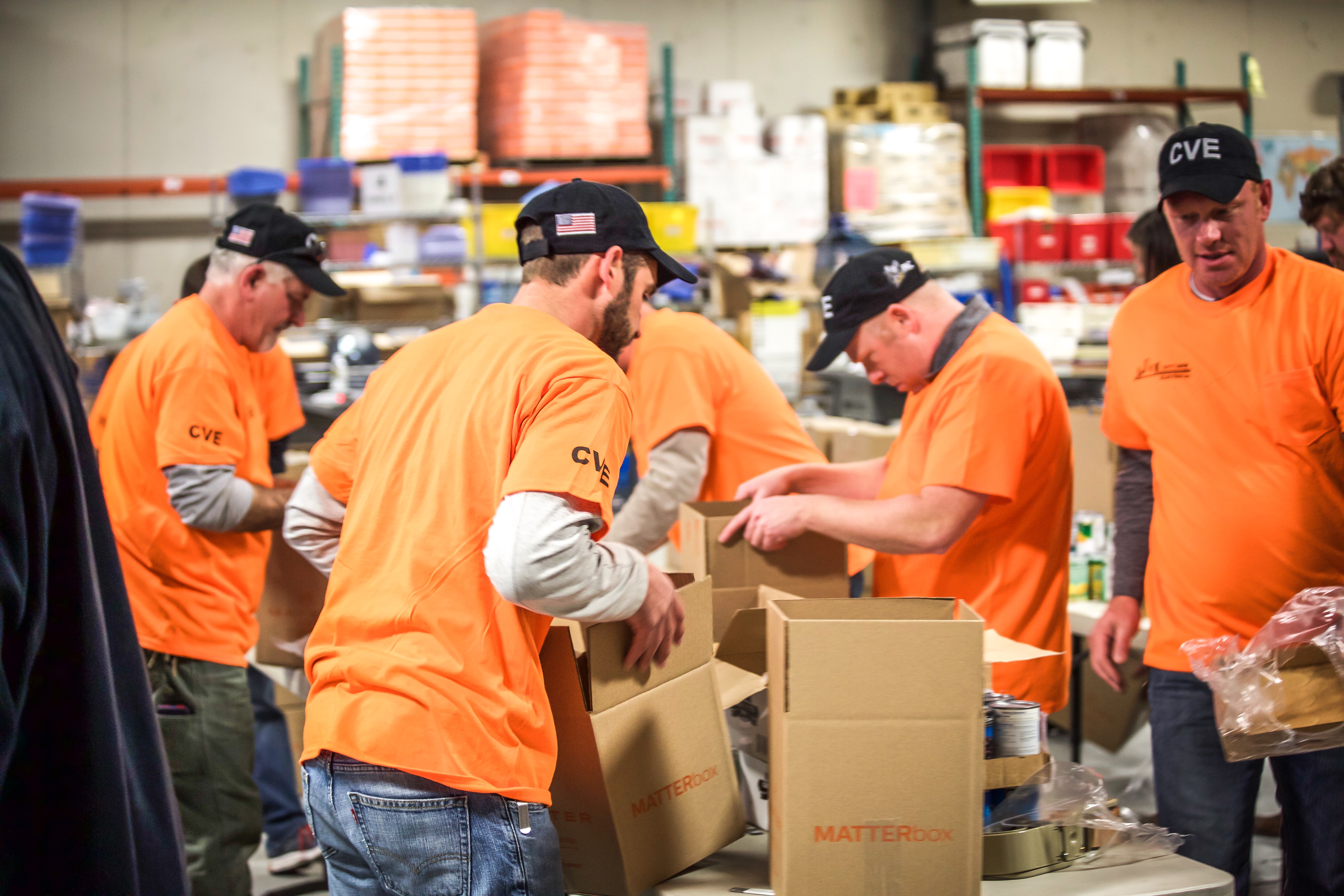 3-2-1! HANDS IN THE AIR! Heat 3 officially came to an end, the anticipation and excitement were thick in the air as teams anxiously awaited the final score. Which team would be given the coveted title of 2016 MATTERbox Madness Champions and take home the majestic gold trophy (not to mention a year's worth of bragging rights)?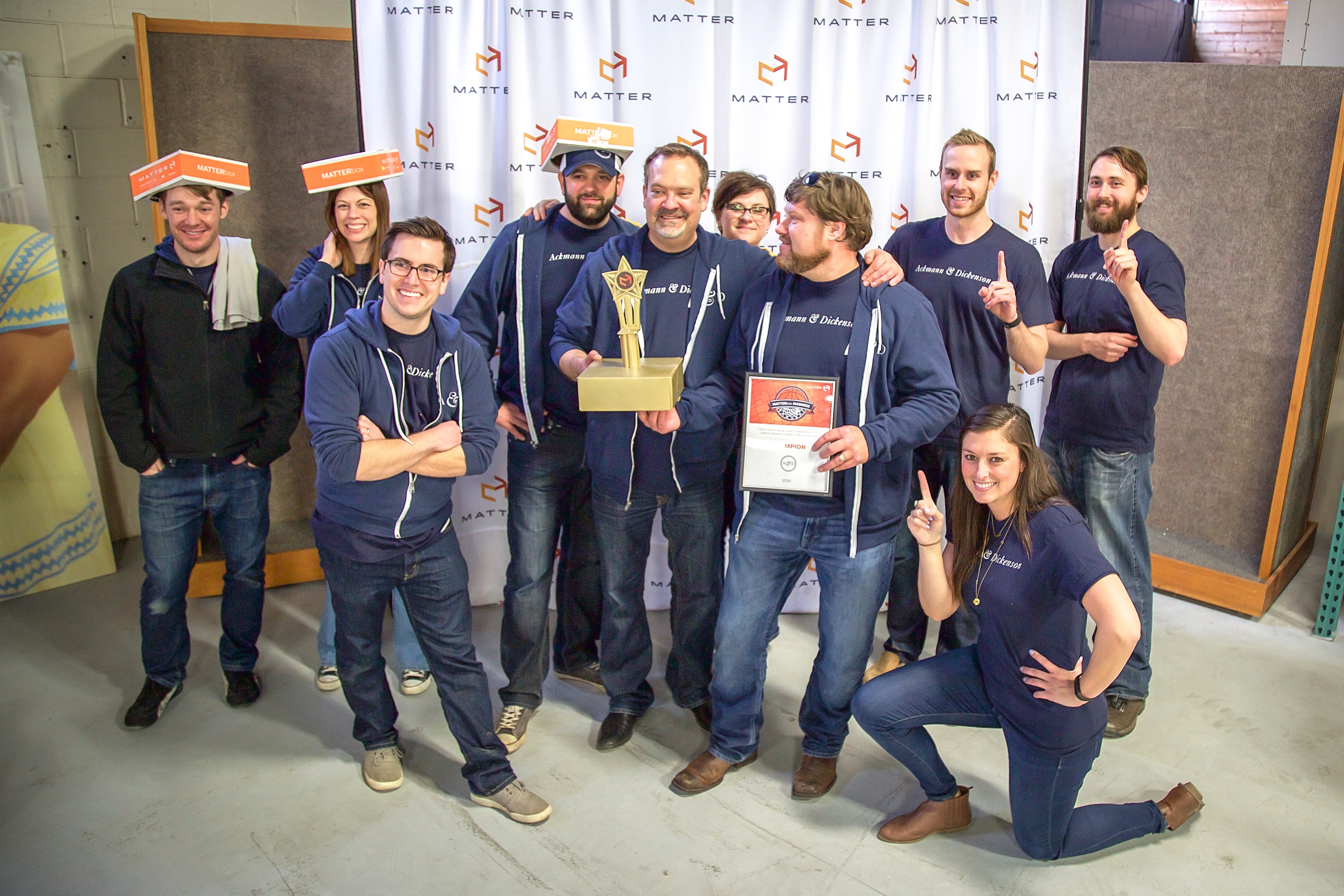 Pulling ahead with 107 MATTERboxes, A&D was named the 2016 MATTERbox Madness Champions, followed closely by City View. Coming in 3rd was Payments for Change (Persolvent), who also snagged the #teamMATTER Spirit Award.
Together, in just under two hours,  four Minnesota 'Companies that Matter' packed a total of 435 MATTERboxes. The MATTERboxes packed will provide 8,660 healthy shelf-stable meals for those locally in need.
---
One hundred of the MATTERboxes packed were delivered to Allina Health for use in their Community Paramedics Program. Allina uses the MATTERboxes as a healthier option for immediate hunger relief. Paramedics also use the MATTERbox as a tangible educational tool that patients can take home with them, to begin their first steps to a healthier and more fulfilling life
---