"It's just so hard," she says. "You would never expect the difference ten meals could make for my family."
Stacy* and her husband did not think they would be in this position: her husband worked in corporate jobs most of his life, but a few years ago that ended for him. He tried to find work in a variety of heavy labor jobs, but that didn't work out either. Now they are both running her Christian daycare out of their home in the southern suburbs of the Twin Cities, and struggling to get by and raise their two children, ages fifteen and eleven.
You would never expect the difference ten meals could make for my family."
During the school year, her kids receive free and reduced lunches, but once summer came along, the pressure of providing those ten meals each week threatened to push them over the edge.  They are not alone either, "I can think of several families in our neighborhood who are struggling right now. Things might be getting better in general, but a lot of people don't feel that yet."
Every Monday and Wednesday evening in the summer, two churches in Apple Valley and in Burnsville transform into a fun, health-driven community gatherings. Summer Loaves, a program of Reaching Up Ministries, was created to support the families in Minnesota School District 196 who qualify for free and reduced lunches during the school year. One fourth of the families in District 196 have received food throughout the summer thanks to Summer Loaves and a partnership with Matter.
The lunch box contains 5 balanced, healthy lunches, and is perfect for children in the summer.
Filled with healthy meals, nutrition information and easily transported, the MatterBoxes which each child receives are a great way for a group that is not a traditional food pantry to provide food resources to those in the community experiencing food insecurity. Each week at Summer Loaves, beyond receiving the MatterBox, families are given a free meal, soccer games are played on the lawn of the church and fresh vegetables from the church's garden are also available for families to take home with them. It's the sort of environment you want to hang around and spend some time, get to know your neighbors and share a meal while the kids play.
I know that one day we'll be back on our feet and we'll be able to sponsor a family for the summer just like someone sponsored us."
Throughout the summer 400 children have received meals through two distribution sites, as well as by delivery. This is the second year Summer Loaves has provided this service, and Matter plans to continue this partnership into the future.
"It's embarrassing to have to ask for food like this." Stacy says, as she picks up the two boxes her family receives each week. "But I know that one day we'll be back on our feet and we'll be able to sponsor a family for the summer just like someone sponsored us."
So many families in her community are being affected by food insecurity, especially during the summer, that Stacy takes extra boxes when the distribution is over and passes them out to her neighbors who are hungry. You can see the joy on her face as she anticipates being able to share the gift of a few simple meals with those around her. "It makes such a difference in people's lives. It really does." She says. "I'm so happy to pass the blessing along."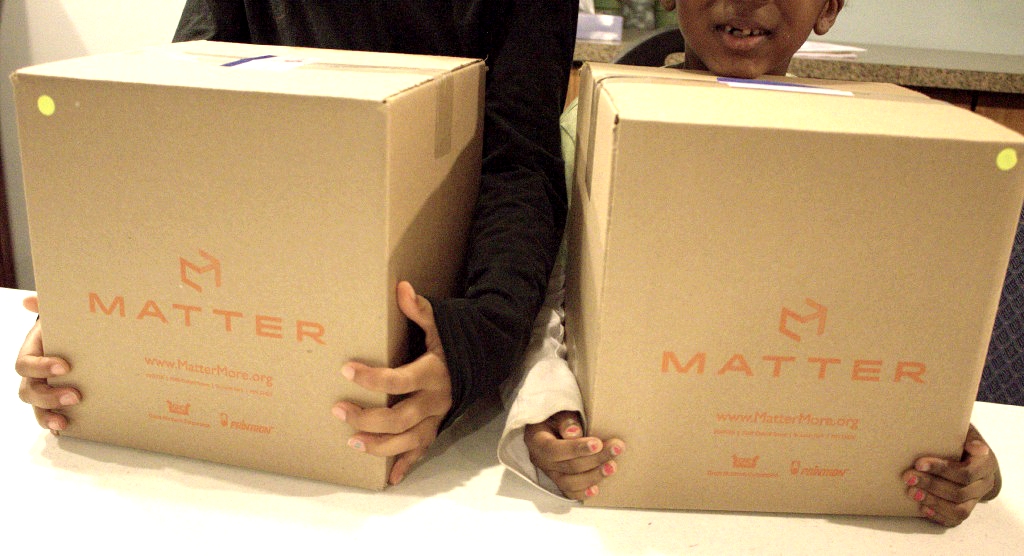 *Names have been changed