[fusion_builder_container hundred_percent="yes" overflow="visible"][fusion_builder_row][fusion_builder_column type="1_1″ background_position="left top" background_color="" border_size="" border_color="" border_style="solid" spacing="yes" background_image="" background_repeat="no-repeat" padding="" margin_top="0px" margin_bottom="0px" class="" id="" animation_type="" animation_speed="0.3″ animation_direction="left" hide_on_mobile="no" center_content="no" min_height="none"]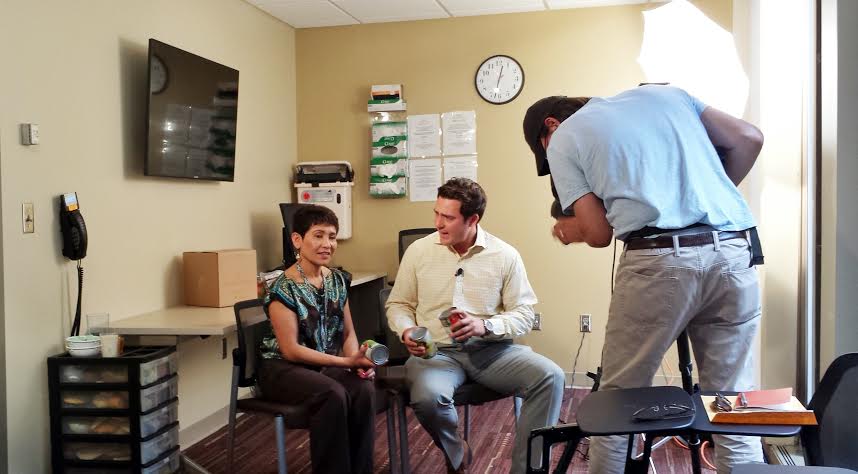 Carmelia Nelson, Diabetes Educator at HCMC, is interviewed by KSTP about the relationship between food insecurity and diabetes, and what Matter and HCMC are doing to solve this problem.
The correlation between food and health has never been stronger. Food insecurity today means not just hunger, but often obesity and a higher risk for diabetes. According to a Feeding America study, 33% of food-insecure households have a member with diabetes, as opposed to 7% of those living in food-secure homes.
The Hennepin County Medical Center, a facility with 80% of patients below the poverty line, reports that their number one diagnosis is diabetes.
Matter and HCMC have partnered to create a healthy food box, the MatterBox: Health, which is being distributed in HCMC's Diabetes Clinic. This innovative new program was recently featured on KSTP's evening news, as a part of KSTP's Summer Harvest campaign.

Be sure to tune in to KSTP on Wednesday, June 17th to give to the Summer Harvest Campaign![/fusion_builder_column][/fusion_builder_row][/fusion_builder_container]