MATTER is always searching for new ways to empower youth and show them just how much they MATTER. So when the opportunity to partner with The Minnesota Vikings and EMPOWER Leadership Academy for Girls at one of their summer day camps this past weekend, we were beyond excited!
Throughout the day, a group of 43 girls spent time developing community, resilience, and leadership skills that will prepare them to engage in every situation that comes their way with confidence. By working together and building each other up, these girls were empowered to dream of new possibilities and set their sights on new goals to achieve!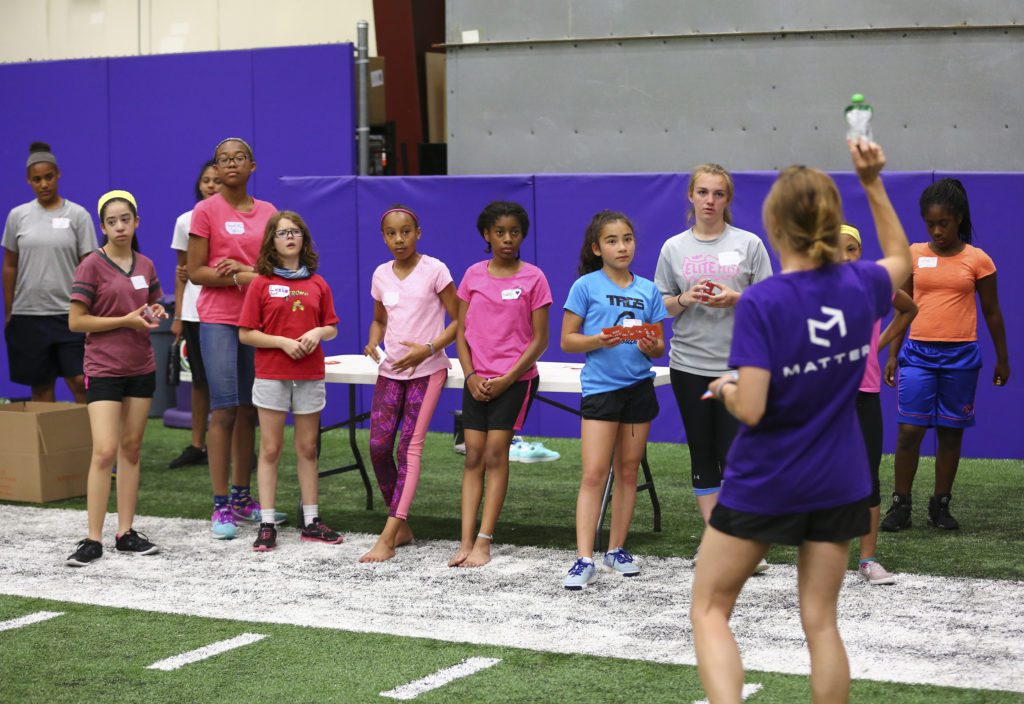 Putting their leadership skills to the test, the MATTER team hit the Winter Park field for an MATTERbox Mess-Up that challenged the girls to think critically and navigate a difficult situation. With the healthy foods that compose a GoFUEL Meal packs inside our MATTERboxes all mixed up, it was up to the girls to sort out the mess! Working first in teams of 10, the girls had to decide amongst themselves who would be in charge of gathering items, who would pack the bags, and who would seal them up with a sticker. And, there was a catch: whenever someone in a purple shirt yelled "MATTERbox," the girls would have to yell "MESS UP" and switch to a different role!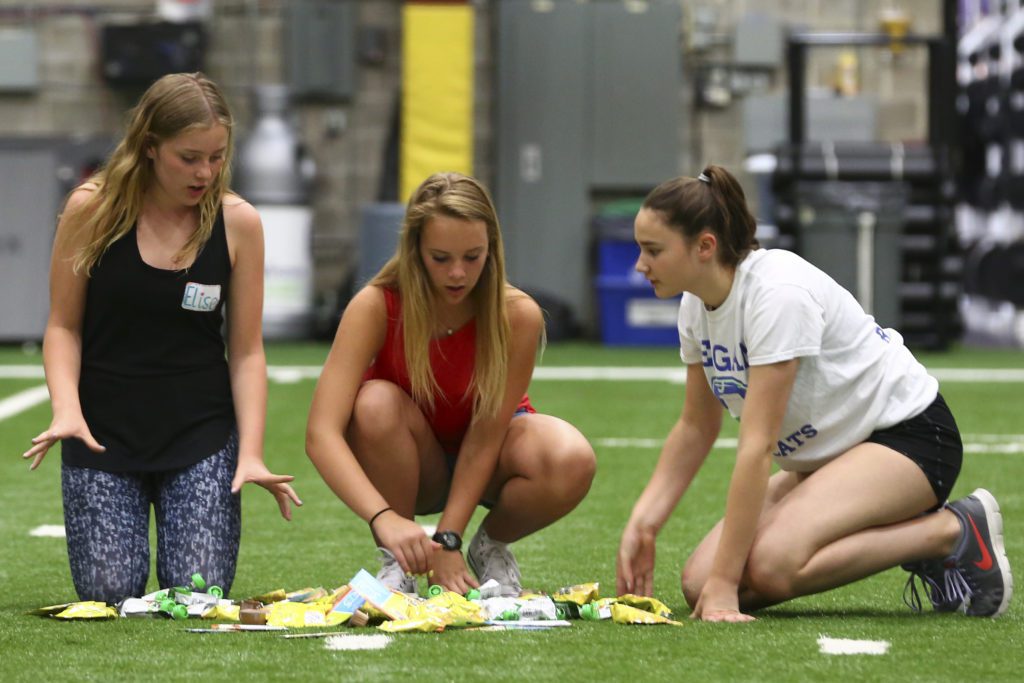 The girls did so well working in small groups, we had to make it a little more tricky! In the 2nd round, the girls we challenged to work as one large group, to discover the best way to lead in a bigger community setting. As the clock started to run, frantic voices called out: "I have WOWbutter!" "Who needs apple sauce?" "I need bags! Can someone please pass me bags!!"
But after the initial chaos, the campers found their stride, realizing that collaboration made their task much more manageable.
"It was so incredible to see them work as a community and figure out who's going to play what role to achieve the ultimate goal," reflected MATTER Program Development Director, Karen Manikowski.
Each of the nearly 300 MATTERbox GoFUEL Packs the girls assembled was accompanied by a "You MATTER" note, in which each camper got to draw upon the lessons they had heard earlier that day and pass on their empowerment to others. "You are strong and unstoppable," "Dream Big," and "Never let anyone tell you, you can't," are just a few of the messages written, extending the idea of community the girls learned to other kids.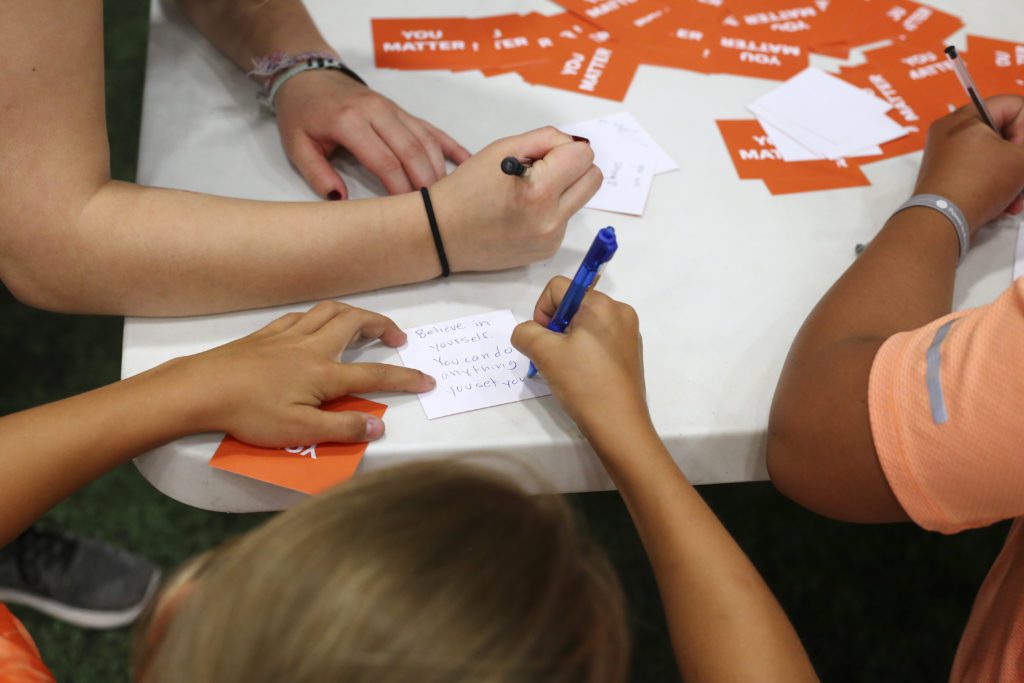 Everything accomplished by this amazing group of young girls goes to show that many hands make light work. Packing healthy food for those who need it has a positive impact on everyone involved. "I feel good and proud of myself," beamed one camper as she reflected on her community service. The simple act of volunteering can go a long way in creating a world where everybody MATTERS.
EVENT PHOTOS
---