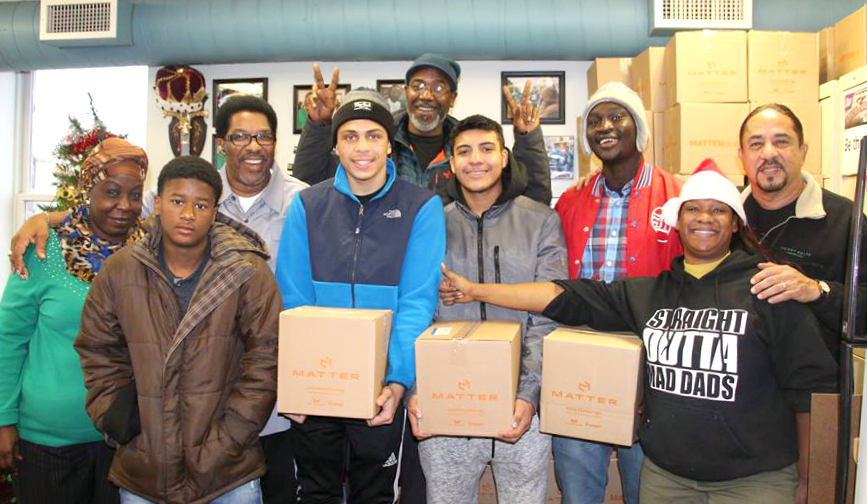 This past Holiday Season, Q Health Connections collaborated with Matter and nine local health-focused organizations to impact local families through a holiday food distribution. Dedicated employees and volunteers canceled holiday plans to make this three-site distribution possible. In under four hours, 960 MATTERboxes containing over 10,000 healthy shelf meals were distributed to over 450 local families. MNsure Navigators were also on hand to answer questions and assist with health insurance enrollment.
Fred, chair of the Partner Organization the Hue-MAN Program, wasted no time in rallying a volunteer team to spread the word, before and during the event. He and the team braved the frigid winter air to flyer the surrounding North Minneapolis streets and bus stops. While buses were stopped Fred would ask to board the bus to share this opportunity with its passengers. Many bus drivers were happy to wait patiently on the side of the road until those who participated had received their MATTERbox before proceeding on their route.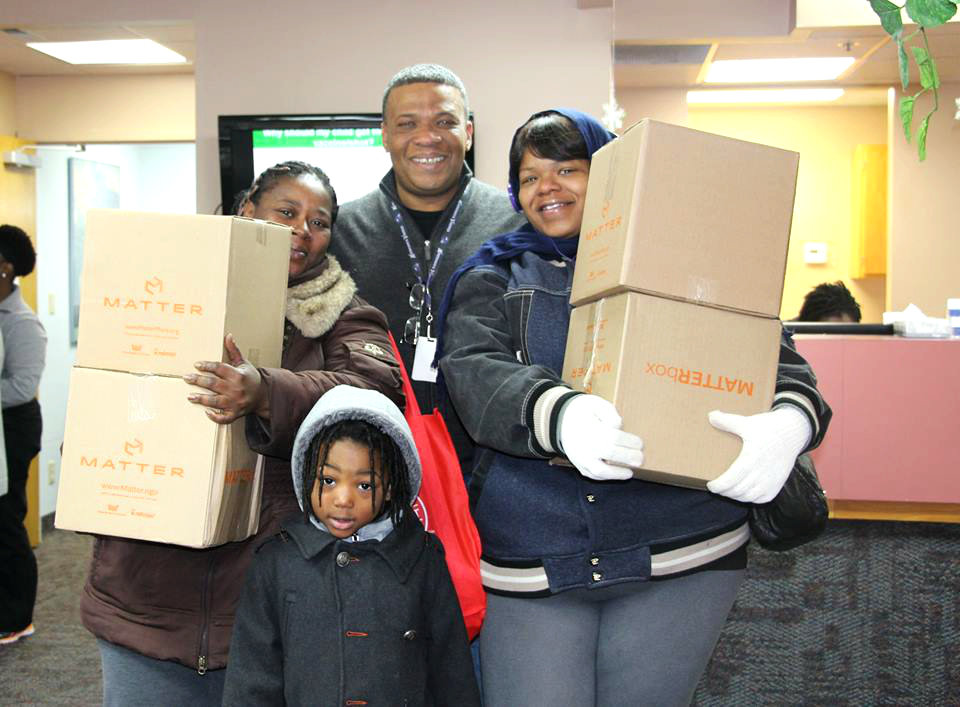 At a snowy South Minneapolis bus stop, a father and his six young children waiting for the next bus caught volunteer Joanne's eye. She approached the young father to see if he was in need of food assistance this holiday season. He responded favorably but explained he would not be able to carry the MATTERbox in addition to two of his youngest children. He gave Joanne his information and asked to be notified prior to the next distribution. Later that evening, Joanna along with two other volunteers to hand-deliver a Christmas surprise of MATTERboxes to his families home.
We are grateful for partners like Q Heath Connections that are bringing access to health in a collaborative way. It's inspiring to see what can happen when a group of passionate individuals use simple acts to create change within their  local communities.