Born in the east African country of South Sudan, retired NBA player and two-time All-Star, Luol Deng, moved with his family to Egypt when he was just a child. It was there he picked up his first basketball and played his first game. The rest, as they say, is history.
Knowing first-hand the power of sport to affect a child's life and teach important life skills, Luol has dedicated himself to empowering youth through his foundation. As a MATTER Pro partner, the Luol Deng Foundation (LDF), works with youth in the US, UK, and South Sudan to create equality, wellness, and educational pathways to opportunity through sport.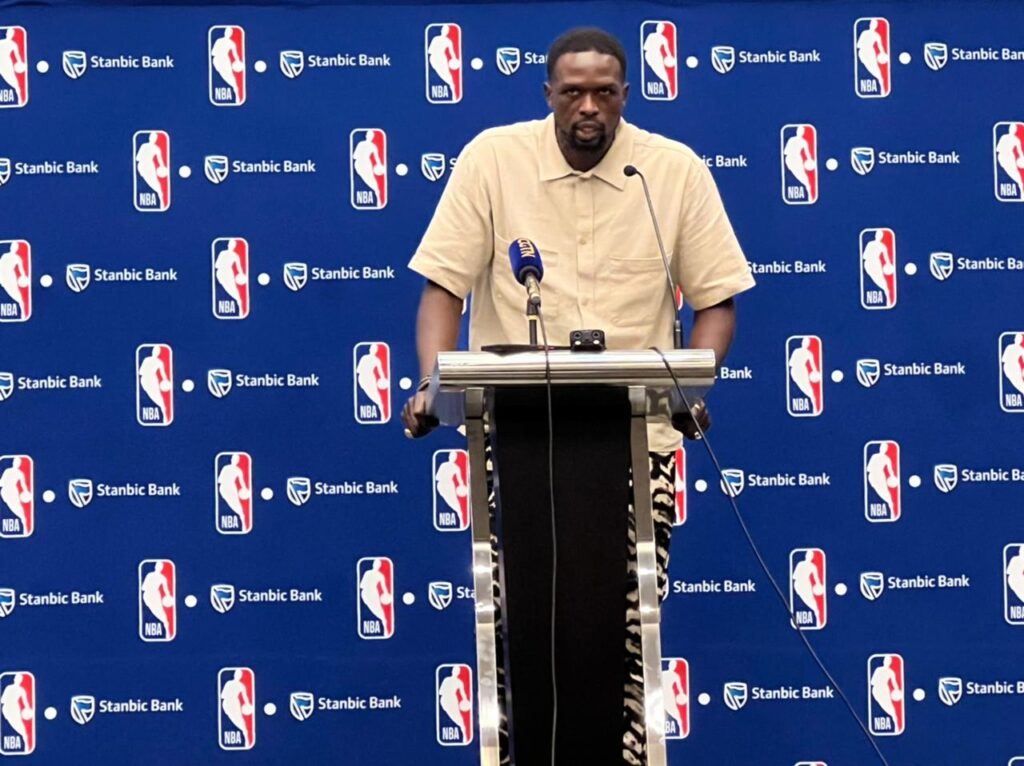 At a recent ceremony in the South Sudanese capital of Juba, people gathered to hear the announcement of a newly formed partnership of LDF with Junior NBA and Stanbic Bank South Sudan to further the development and infrastructure of basketball in South Sudan.
This partnership follows three years of dialogue, planning, and pandemic delays to begin work on the construction of a new basketball court at St Mark's Orthodox School in Juba. The court will serve as the hub for a Junior NBA-sponsored under-16 basketball league, as well as offer programming. Ultimately, the goal is to build more courts across South Sudan and continue to expand access to the game of basketball for both boys and girls.
"I believe that this collaboration is a great step towards creating a school league in South Sudan," Luol said during the ceremony. "Having our youth participate and play basketball at the Jr. NBA level will expose them to the sport and allow them to develop skills that will carry them through life. I want to commend Stanbic Bank and NBA Africa for ensuring that a national organization spearheads the implementation of the league on the ground. I also would like to encourage our families to support their children in participating, especially our girls."
Encouraging families to support their daughters' participation is a key factor in this initiative. In 2018, only 36% of girls in the country attended school. St. Mark's Orthodox School is determined to change that. Of their 600 students enrolled, half are girls. When the court is completed, these young female students will have the opportunity to learn the sport alongside their male counterparts. This is an important step forward for the girls – and for the country.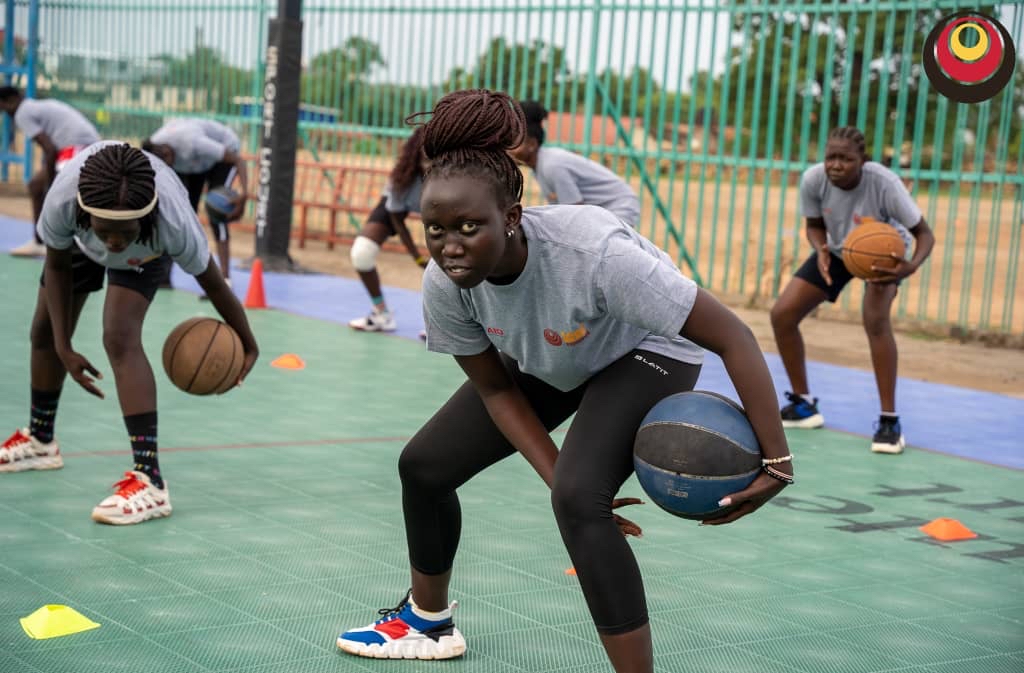 Also speaking at the ceremony was NBA Africa Senior Vice President George Land. "From the great Manute Bol to two-time NBA All-Star Luol Deng, South Sudan has a proud basketball tradition. We are looking forward to working with LDF and Stanbic Bank to grow the basketball ecosystem in South Sudan and provide more boys and girls from across the country with the opportunity to play and learn the values of the game."
Andrew Murugu, head of Stanbic Bank South Sudan, explained why his company chose to partner in this endeavor. "This collaboration is part of our social, economic and environmental (SEE) agenda—investing in education through sports that will positively impact the people and youth of South Sudan and their future."
For the youth of South Sudan, especially the girls, the doors of opportunity have opened a bit wider thanks to the efforts of LDF, Junior NBA/NBA Africa and Stanbic Bank. As our MATTER Pro partner, we look forward to continuing our partnership with LDF to brighten the future for South Sudan's amazing youth.
To learn more about the Luol Deng Foundation and ways to support its work, please visit the LDF website here.