"Going on an Insight Trip transports you to the heart of a community to experience both its beauty and despair. It's the best way to appreciate the context of the people and their needs that MATTER is responding to. It's also a great way to meet the partners that will help execute plans for empowerment on a local basis." Jill Tabit, 2021 Insight Trip participant.
In November 2021, Jill and her husband, Mark, joined seven others for a MATTER Insight Trip to the beautiful African country of Zimbabwe. Along with MATTER team members and partners, the group spent 10 days traveling around Zimbabwe, visiting MATTER projects in the capital city of Harare, the tourist town of Victoria Falls, and the extremely remote community of Binga.
The group also experienced some of the most incredible sights and sounds Zimbabwe has to offer. From going on safari in the bush, to zip lining over the Zambezi River gorge, to enjoying a stunning sunset river cruise, there was no shortage of once-in-a-lifetime moments.
But it was the time spent seeing the projects first-hand, meeting MATTER partners and visiting the people and communities impacted by the work that had the greatest effect on the participants.
"I was shocked at the despicable conditions of the healthcare facilities we visited, with the exception of the new clinic in Binga," Jill remembered. "The medical staff was professional and considerate, but clearly wasn't able to perform to the best of their abilities in the conditions they were faced with. On the other hand, the hospitality that greeted me everywhere I went was stellar. After returning from this trip, we felt inspired to invest in improving the conditions of both the Harare Hospital and the one in Victoria Falls."
Rebecca Newhouse, MATTER's Chief of Staff and Development, shared how Insight Trips can be life-changing experiences: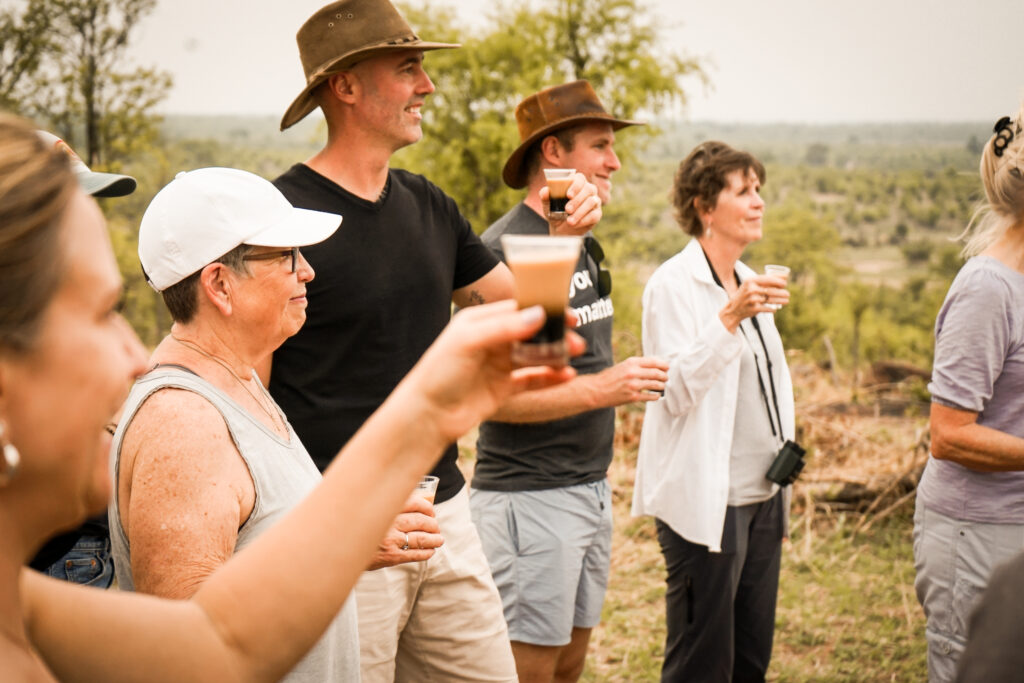 "Zimbabwe has a way of stealing your heart and feeling like home after just one visit. Nothing comes close to experiencing the amazing people and places first-hand while creating bonds with fellow travelers and sharing ideas and inspiration with MATTER partners and friends."
Several Insight Trips are planned for 2023 and there's still time to sign up! Please go here to learn more.
MARK YOUR CALENDARS: If you'd like to learn more about our Zimbabwe projects and trips, please join us for a special event at MATTER on March 2nd. In addition to enjoying delicious food and drinks, you'll have the wonderful opportunity to meet our dear partner from Zimbabwe, Blessing Munyenyiwa of Love for Africa. You'll also hear from some of our amazing donors who are funding life-changing projects in Zimbabwe. We promise this will be an inspiring time – and may even encourage you to visit these projects in person on a future Insight Trip!
Zim Stories Live!
You MATTER Project Spotlight Event
Thursday, March 2, 4:30 p.m.
Please RSVP here by February 23
Watch this video to learn more about MATTER Insight Trips!