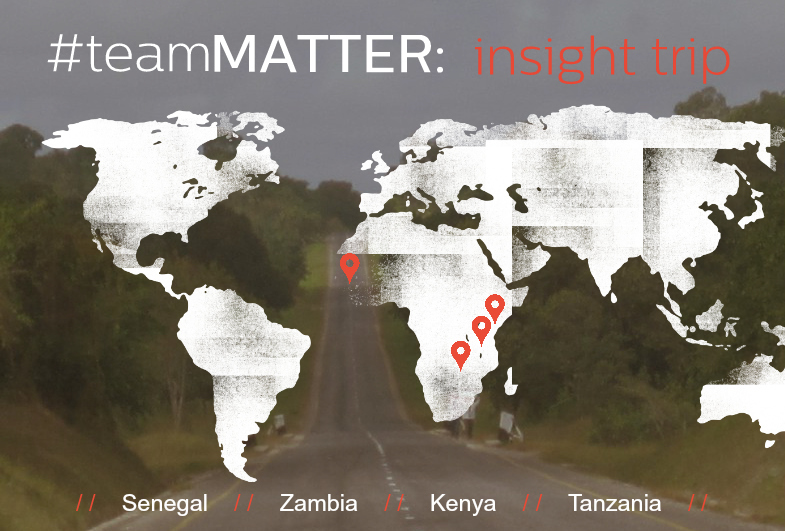 The Matter team is on the road, visiting partners and new projects across Africa. Last week, President Quenton Marty and Vice President of Procurement and International Programs Mike Muelken were in Lusaka, Zambia, visiting our partners Health Hope Zambia at the UTH University Teaching Hospital.
The University Teaching Hospital is the largest and most comprehensive hospital in Zambia, a country with a population of more than 15 million people. Located in Zambia's capital city Lusaka, the hospital admits any citizen seeking care. Quenton and Mike report back that the load the hospital bears is a massive one, with out-of-date technology and insufficient space to safely treat all of the patients they see.
"They are losing about one woman per day to post partum hemorrhages… We have the means at our disposal to stop these deaths now."
The Labor and Delivery Wing of the hospital is under particular pressure. Quenton and Mike toured the wing at noon last week and asked how many children had been born that day. "The nurse in charge informed us that they had delivered 68 babies since midnight." Mike says,  "She also informed us that they are losing about one woman per day to post partum hemorrhage."
The encouraging news is that across the United States, and even within the Matter warehouses today, we have the life-saving equipment and supplies needed to save the lives of these women and infants. Through the introduction of transfusion technologies we know that this number will plummet, and because of the partnership between Matter and Health Hope Zambia, soon Matter will be able to start shipping these necessary medical items to the University Teaching Hospital.