In the middle of the wild and desolate Zimbabwe wilderness stands the nearly completed Jeannie Burns Buckner Maternity and Pediatric Clinic. Located in the rural district of Binga, the large, U-shaped brick facility stands in stark contrast to the round thatched-roofed huts that dot the landscape around it. When completed, this will be the first healthcare center of its kind in the area.
Improving healthcare in Africa, in the middle of a severely underdeveloped and remote area, requires more than just building the clinic. Expectant mothers need a place to stay so they can be near the clinic when it's time for them to deliver, and doctors and visiting specialists require housing. Part of the clinic will be set aside for the expectant mothers and construction will begin soon on the adjacent doctors' quarters. The entire project is set to be completed by July.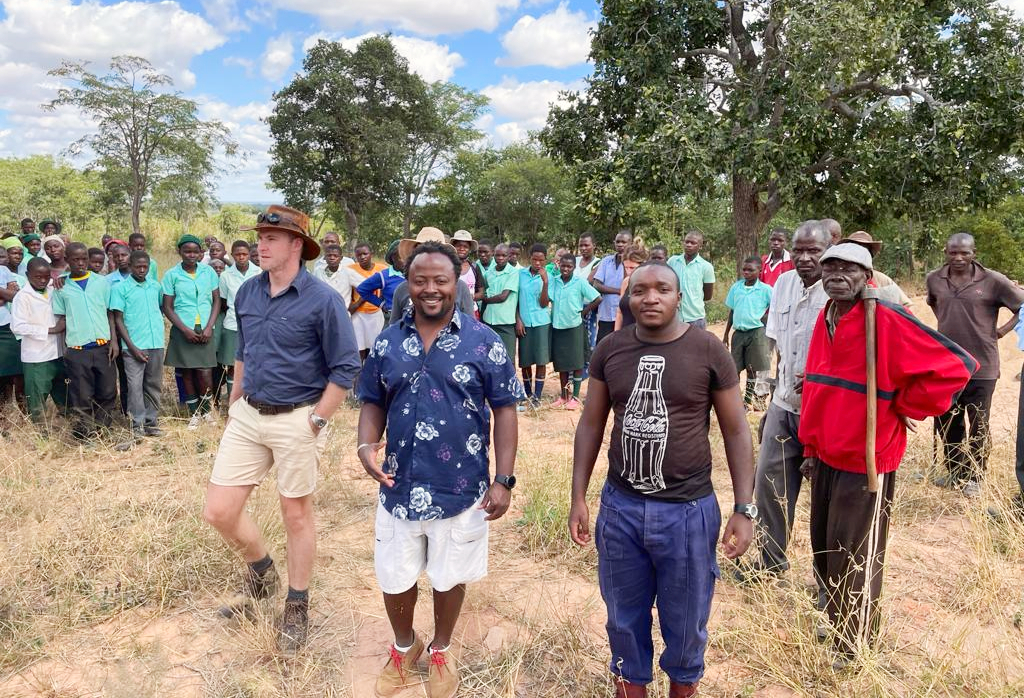 With anticipation building, Binga's community leaders and local schoolchildren were recently given a tour of the facility and invited to the ground-breaking of the doctors' quarters. On hand for the occasion was MATTER President Quenton Marty. It's overwhelming to walk through this space. Not too long ago, we were here and there was absolutely nothing but bare ground. Now the building is near completion. We are so excited!"
Blessing Munyenyiwa of Love for Africa, a key partner in managing the construction of the clinic added, "I can't tell you what this is going to do for the community. One of the village leaders just told me they are anxious for this to open as there are a lot of people in need of help."  
As excited as the community is for its first clinic to open, it is perhaps the women who are most eager for it to be completed. Childbirth in these remote communities is quite hazardous to their health. With limited options, most choose to risk a home birth. For the mother that makes the perilous trek to walk hours or days to the nearest clinic, she often arrives at a poorly staffed facility that lacks even the most basic equipment and supplies. It would not be unusual for her to give birth on a dirty floor or in a rusty metal bed. If she's "lucky" there will be a thin mattress between her and the sharp, cold springs. Should any complications arise during labor or delivery, whether at home or in a clinic, the odds are quite high that she or her baby – or possibly even both of them – will die.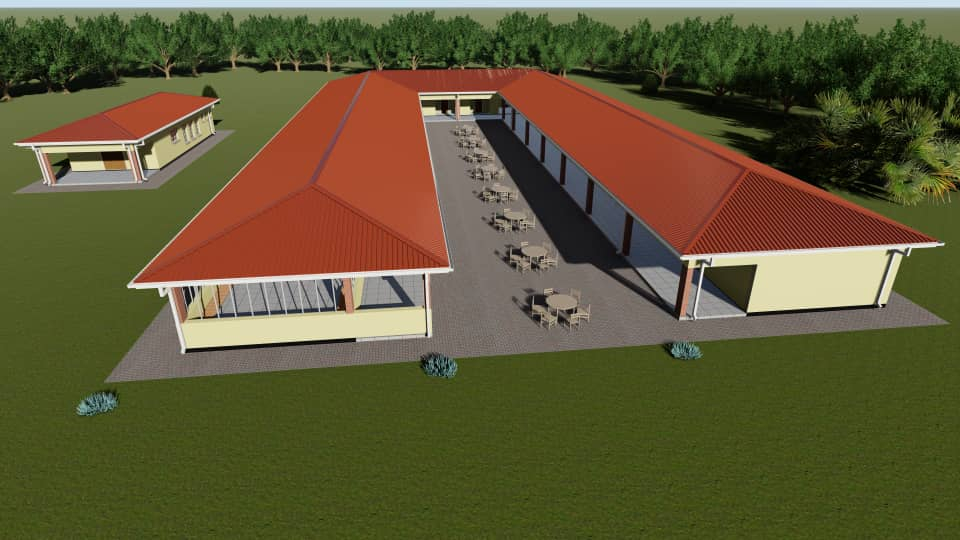 For MATTER donor Jeannie Burns Buckner, the situation in Binga and other remote areas in Africa is simply unacceptable. After helping to fund a clinic in Tanzania in 2019, she set her sights on Binga to continue her efforts focused on improving healthcare in Africa. "I am very passionate about reducing infant mortality rates and enabling women to have a safe experience in childbirth, as well as good pre and postpartum care. While traveling with MATTER to open a clinic in Tanzania, I realized that this is what I want and need to do – to help women and children in other remote areas of Africa with clinics."
On this Mother's Day, as we honor and celebrate the power and beauty of motherhood, the women of Binga will soon be honored with a clinic worthy of them as human beings and future mothers. The clinic will also provide their babies with the opportunity to live longer, healthier lives. By improving the health of mothers and children in this remote area, life will improve for the whole community.
And Jeannie can't wait.
"I am so thrilled that this July the clinic will open, along with a mothers' waiting house and a doctors' quarters. This will save the lives of mothers and babies in the Binga area. And it's only the beginning as more clinics are planned in Zimbabwe!" 
To our donor Jeannie Burns Buckner and our partners Love for Africa, The Angel of Hope Foundation, and all those working hard on the construction of these facilities, thank you. Your dedication for the people in this remote area, and to improving healthcare in Africa, is inspiring.
To the mothers and future mothers of Binga, Happy Mother's Day! May this clinic serve as a testimony to how much your lives and the lives of your children matter.