Growing up in Senegal and seeing so much needless suffering made a deep impression on the young Gorgui Dieng. Kids wandering the streets barefoot and aimless, mothers with small children begging desperately for food, people dying needlessly over minor health problems; these realities troubled him, even then. As a teenager, he vowed that if he were ever in a position to make a difference he would.
And he has.
In recognition of the incredible impact this Minnesota Timberwolves player is making in Senegal, the NBA has awarded Gorgui with the Offseason NBA Cares Community Assist Award. Presented by Kaiser Permanente, the award recognizes an NBA player for his exceptional work and its impact from the end of the regular season to the start of the following season.
In the press release announcing the award, Gorgui commented, "Using my platform to give back to my home country and help those in need is special for me. We have a lot of work in front of us, but I am proud of the lives we have positively impacted and humbled to know future generations will benefit from the resources we have provided. Thank you to MATTER and Timberwolves season ticket holders Roger and Nancy McCabe for their commitment and dedication to our endeavor to build a sustainable future for the children of Senegal."
We here at MATTER could not be prouder. Partnering with the Gorgui Dieng Foundation (GDF) over the last five years, we've seen first-hand how hard Gorgui works to improve the lives of the people in Senegal. In the off-season you will find him in his beloved home country with his family, overseeing his hospital and agricultural projects and planning for more ways to improve life for the people there.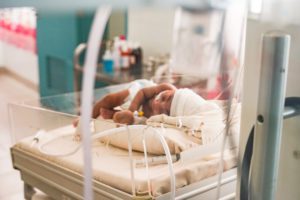 To date, over twenty containers of life-saving medical equipment and supplies have been shipped to outfit and update the main hospital in Gorgui's hometown of Kebemer. In 2016, teaming up with the Roger and Nancy McCabe Foundation and MATTER, the GDF opened a new 200-bed dialysis center in Dakar as well as a new neonatal center, offering dignified healthcare to both young and old.
But Gorgui didn't stop there. Believing that farming is the future of Africa, Gorgui established the Gogui Dieng Center for Agricultural Excellence which opened in 2017. A working agricultural laboratory, the Center has already held two international farming conferences to teach innovative strategies for farming in desert climates.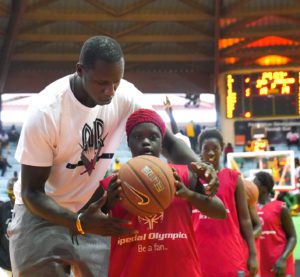 And then there's his work with kids. Every summer, hundreds of kids in Senegal have the opportunity to hone their basketball skills at the Gorgui Dieng Summer Basketball Camp. Sponsored by the GDF, the 5-day camp is free of charge and focuses on important life skills as well as athletic improvement, giving kids the chance to explore their potential on and off the basketball court.
"From the first time I met him, Gorgui made it clear he wasn't in the NBA for his benefit alone. He was determined to use his career as a way to give back to the people of Senegal. And that's what he's done and will continue to do. Long after his basketball career is over, Gorgui's legacy of improving life in Senegal will go on. What's he doing there today will impact generations to come." Quenton Marty, President of MATTER
Like all world-class athletes, Gorgui isn't content to rest on his laurels. Seeing an opportunity for multiplied impact across Africa, the Gorgui Dieng Foundation has again partnered with the Roger and Nancy Foundation to found MATTER Pro, a Purpose Agency to help fellow athletes discover and activate their purpose, and, like Gorgui, use their influence as athletes as a force for good in the world.
Congratulations, Gorgui, on this well-deserved award! We are honored to call you our friend and look forward to many more years of partnership together as we bring hope and health to the people of Senegal and across Africa.
Read the full announcement here:
MINNESOTA TIMBERWOLVES' GORGUI DIENG RECEIVES OFFSEASON NBA CARES COMMUNITY ASSIST AWARD PRESENTED BY KAISER PERMANENTE