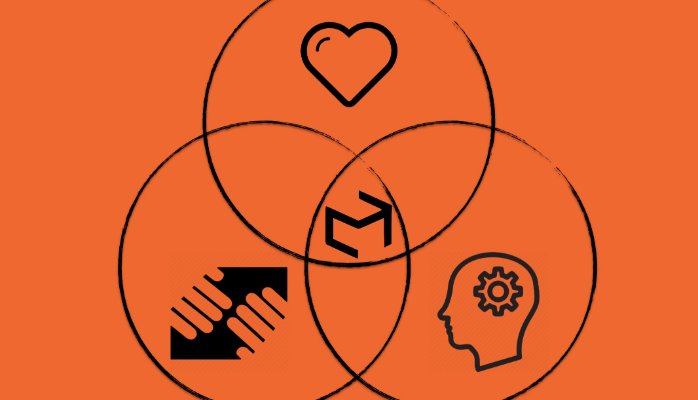 Just for the record, we are by no means Human Resource experts. We do not have advanced training or degrees in Human Resource Management, Talent Development or Retention. No one on our team has worked extensively in talent acquisition. BUT, we've had the unique opportunity to see almost 5,000 volunteers come through our doors every year. In that time, we've learned a thing or two about what really engages employees–and its so much more than we think. Daniel Pink often cites Autonomy, Mastery and Purpose as the core desires of employees, emphasizing what we see on a day to day basis at matter.ngo. Understanding this could mean the future of your workforce, especially with those pesky millennials running around your office.
Heads
Engaging minds is crucial. Achieving this requires extensive mental framing. More than anything else, our minds shape the attitude we have toward our work. This is a cultural component as much as an infrastructure need–if not more. Employees desire a level of Autonomy, allowing them to explore, think creatively and have individual ownership over certain aspects of their endeavors. CSR leaders around the country are beginning to recognize that employees are disengaged with the social platforms their companies stand on. Engagement starts with recognizing what they value and aligning organizational infrastructure–time, incentives and dollars–to match. When the things your employees are thinking about match what the company is executing, the alignment is clear and the results are powerful.
Hands
Employees are no longer satisfied by hearsay and newsletters of the great work their organizations are accomplishing. Mastery is the comprehensive understanding of how their investment played a crucial role in the success of the project. People want to get their hands on the final product. We see this weekly with our MATTERbox program. Employees flood through our doors, race against colleagues and other companies to pack boxes, then frequently elect to hand-deliver them to partners around the Twin Cities area. From start to finish, volunteers recognize that each action contributes to eliminating heart disease and diabetes in lower-income neighborhoods in our community.
Hearts
Purpose is king. And queen. And ace. Whatever game your playing, nothing is as central to human existence as Purpose–the intertwining and alignment of time, energy, and resources for the flourishing of relationships. If you touch this nerve with your employees, you've accessed an area of engagement that few employers can boast. This concept is almost solely responsible for the emergence of paid volunteer time off. More than ever, employees are craving this level of integration. Pouring 40, 50 or 60+ hours into their job every week can tend to leave a "purpose gap" in an employee's life. At Matter, we've seen one-time volunteers turn into lifelong friends because their hearts were ignited.
---

Tyler Van Eps
Director of Strategic Partnerships