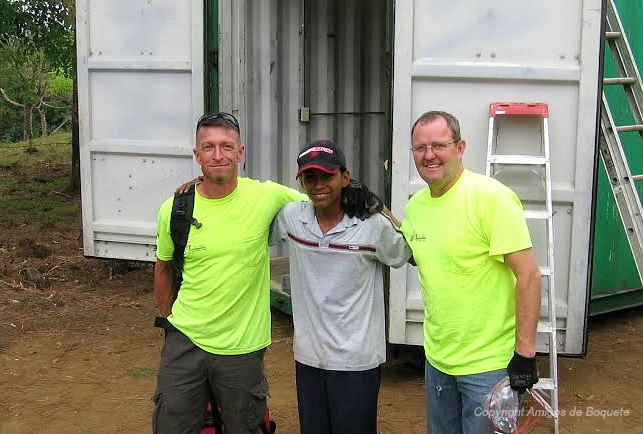 In the coffee-growing region of Panama, the cityof Boquete is a spectacular natural haven of forests and mountains. With a population of about 19,000, nearly 14% of these inhabitants are ex-pats from North America and Europe, though there are still many members of the community who struggle to get by. Specifically, the police and fire departments were facing an issue of power outages, which was leaving them incapable of responding to emergency calls. Minnesota-based City View Electric has partnered with Matter and local Panamanian nonprofit Fundacion Amigos de Boquete to help supply the Boquete Police and Fire Departments with essential supplies and generators to produce power.
Recently, a fully loaded shipping container from Matter arrived in Boquete and was met by members of the City View Electric and Matter teams.
It was filled with pallets of food from Feed My Starving Children, medical equipment and electrical equipment including 22 KW GENERAC generator that now provides backup power for the Boquete Bomberos (fire department) and the Boquete Police. City View Electric provided installation support for all of the electric equipment which they provided.
Resources were also provided to a local boy's school to build a welding workshop and classes, so that the young men are able to learn essential skills which increase chances of employment in the future.
Check out the video provided by local Panamanian groups to see the teams unloading and installing the equipment on site!