Last November MATTER launched the Chaya Tree Story, the vision of donors Sandi Young and Susan Block, with the goal of planting 15,000 Chaya trees in Zimbabwe to increase the health of communities through Chaya's nutrition benefits. Because of the amazing generosity of our donors and supporters, all 15,000 trees are now in the ground!
Training is now underway in these communities to teach the women how to cook the Chaya leaves to make delicious, healthy meals for their families. Leading the training effort is Professor Margaret Tagwira, an enthusiastic advocate of this remarkable vegetable.
 "My passion for Chaya is not only because of its high nutrition value, which my people desperately need. It's also because I believe Chaya has the potential to avail much needed time for women in Zimbabwe who spend most of their day attending to the societal demands that weigh them down and limit their potential to impact our country in other amazing ways."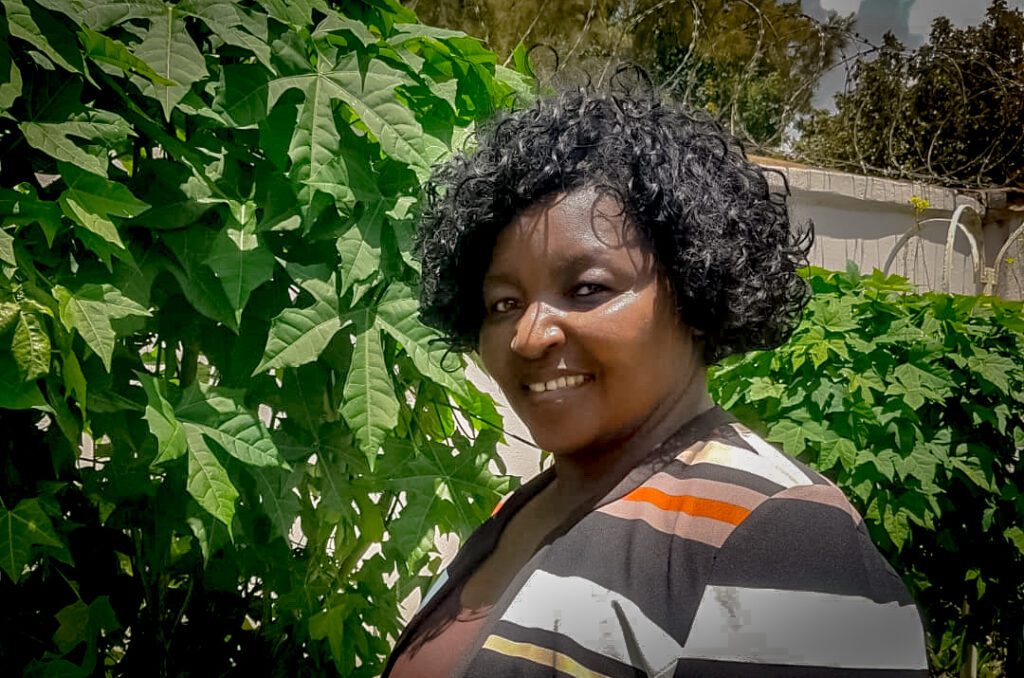 Margaret first heard about Chaya and its incredible nutrition benefits over a decade ago at a conference in Florida. Intrigued, she took some cuttings back to Zimbabwe to plant at her farm. As promised, the plants were easy to grow, resistant to drought and within a few months were lush with their nutritious green leaves. She knew this plant could be the answer to the malnutrition and food insecurity rampant in her country. But it wasn't until 2016, when Zimbabwe was in the midst of a severe drought, that Margaret's passion for Chaya turned into a major focus of her life and work.
It was during that year when gardens throughout Zimbabwe were drying up, that Margaret received a desperate call from relatives telling her they had nothing left to eat. "They told me that if they didn't have food by the end of the week, they'd starve." Margaret knew she had the solution right in her own backyard. Gathering as many Chaya leaves as she could manage, she rushed them to her relatives and taught them how to cook the Chaya into life-saving meals. That harrowing experience lit a fire in Margaret to introduce Chaya to communities throughout her country.
As she began promoting Chaya's nutrition benefits, she soon realized it offered an unexpected plus for women as the keepers of the gardens who labor tirelessly to maintain them, often to the detriment of their own health. Growing Chaya requires little work, so the women found themselves with some extra time in their day. And because it produces so many leaves, they could sell the excess in the market and bring in some extra income.
For Mrs. Stella Fundira, one of the first women Margaret trained, growing Chaya has made her more independent. "As a retired person, I have depended mainly on the help I would get from my children. They would take turns to help with food money. With my Chaya trees, I do not need to have my children, who are also struggling during this pandemic, buy me vegetables. Actually, my Chaya plants produce more than enough vegetables for my household."
As part of her training, Mrs. Fundira was taught how to spread the Chaya message by sharing cuttings and recipes, which she happily does. "I feel very privileged to have come across this plant. Although I am retired, I am still useful in my community as I introduce this important plant to them."
It's stories like this that inspire Margaret to keep spreading Chaya. And it's why we're fortunate to have Margaret helping on the Chaya Tree Story. Soon the 15,000 trees we've recently planted will begin producing a harvest of health and possibly a new outlook for the women of Zimbabwe.
"This is such an important step to improving the overall health of these communities, from the young children to the older people. But it's also a new day dawning for the women of Zimbabwe. If we can help them incorporate Chaya into their lives, we're giving them a brighter future. One that will empower them to explore their potential and allow them to contribute to their communities in many ways. Or even just give them more time to sit under a tree and rest!"
You can still be part of this incredible project and impact more women like Mrs. Fudira and her family. Learn more here.