The weather was cold and dreary outside, but inside the #teamMATTER Experience Center the competition was just beginning to heat up. Nine teams of 10-15 employees, each competing for the coveted title of "Cargill Food Madness Champions of 2016". The competition was comprised of four 20-minute "heats". It was clear by the energy in the room that they were proud of their company, invested in their community and ready to compete.
1-2-3 GO! Hummus, crackers, and tuna packets quickly flew down assembly lines filling MATTERboxes. Across the warehouse teams were scrambling to complete the Sugar Shuffle, a game where competing teams match the amount of grams of sugar with popular beverages. The voices of team members could be heard as they brainstormed with one another on how to maximize the time crunch to complete MATTERtrivia Challenge. Creative team cheers filled the #teamMATTER Experience Center as co-workers cheered one another on.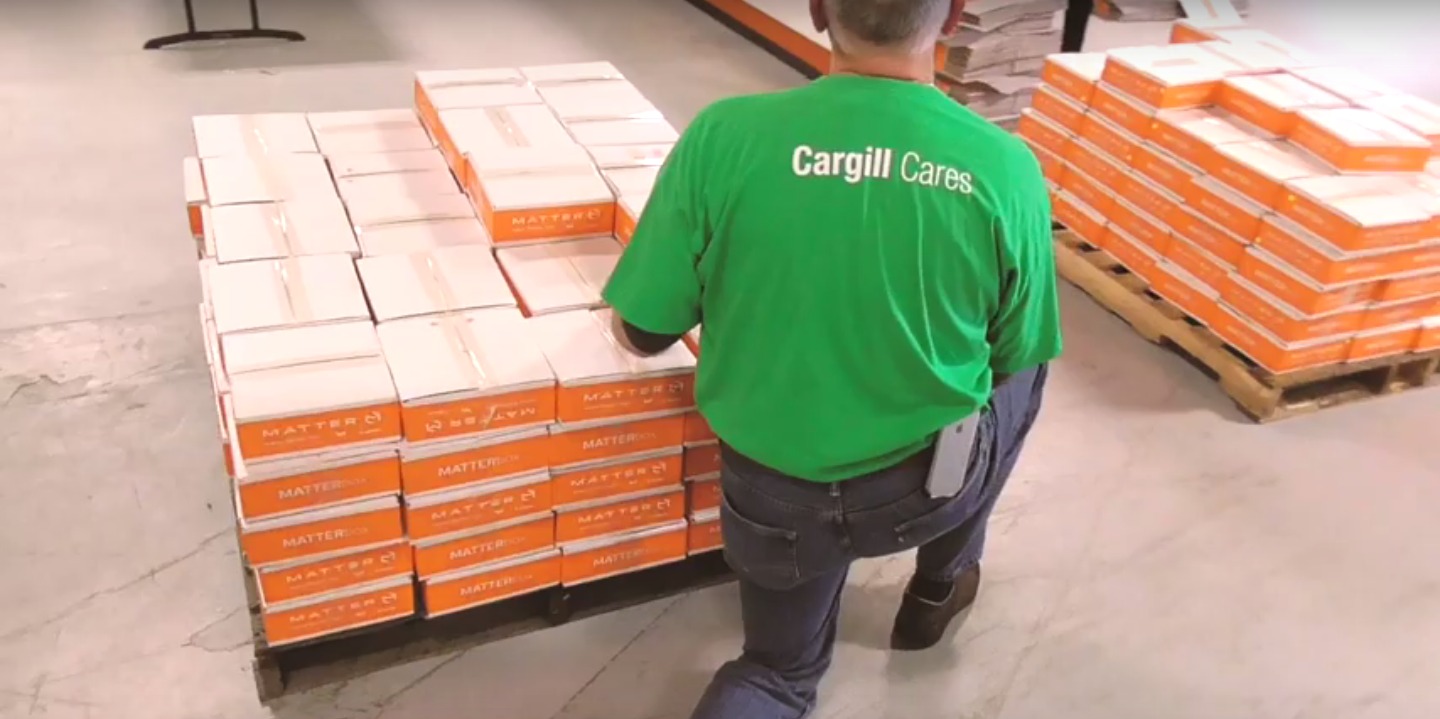 The competition grew fierce, as team's scores were neck-and-neck in the 4th Heat. Teams began to think 'outside-the-MATTERbox' working together to create innovative solutions to pull ahead and be named the 2016 Cargill Food Madness Champions. In the end, Team 'SAP TECH' took the lead packing a total of MATTERboxes, and Team 'Super Kings' received the #teamMATTER Spirit Award.
Together, the 9 Cargill team's packed 484 MATTERboxes. The MATTERboxes packed will provide 2,420 healthy meals for the over 600 children who participate in the local summer program; Summer Loaves.
---
Would you like to participate a team building event similar to Cargill Food Madness? Do you work for a Company that Matters? Contact Hannah for more details.