"I was looking for an internship opportunity that didn't involve sitting in front of a Zoom call all day since that's what we did all year at school. When this opportunity came up, it sounded like an incredible experience to do something hands-on, and in a place I've never been before."
Minnesota college student, Michael Pohlad, is reflecting on his recent seven weeks in Victoria Falls, Zimbabwe, where he volunteered with Love for Africa to work on its collaborative projects with MATTER, broaden his horizons, and travel with a purpose.
At 23, Michael is entering his senior year at St. John's University, majoring in Philosophy with a double minor in English Writing and Theology. Surprisingly, it was his study of philosophy that prompted him to consider going to Zimbabwe.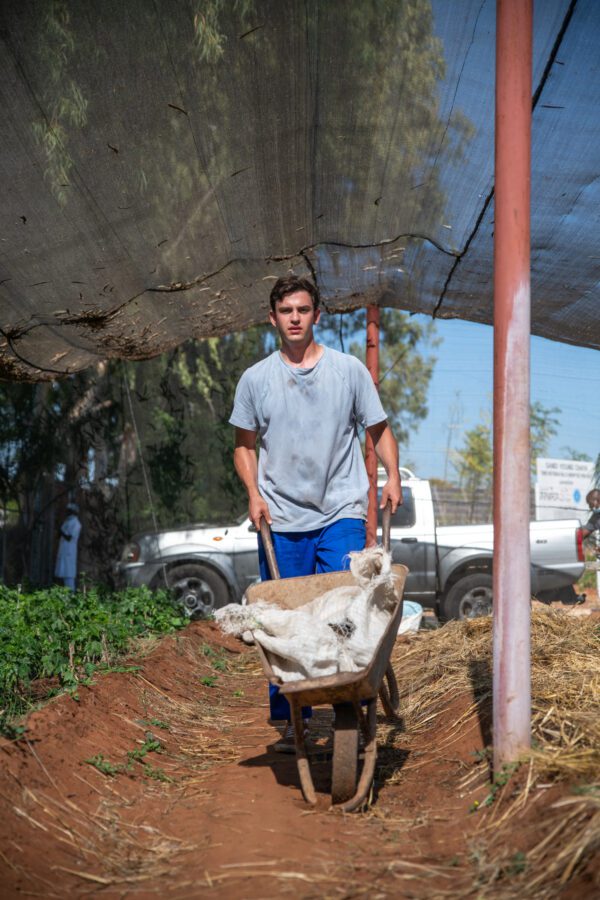 "The most valuable thing about the study of philosophy is stepping outside of your own point of view and taking other peoples' perspectives when approaching the world and the problems we face in the world. My interest in doing that made me really keen on going to Zimbabwe because it's a totally different world from what I'm used to. Now that I'm back I can definitely say it allowed me to step outside of myself and gain a new perspective on things."
Michael spent most of his time at the Victoria Falls Hospital, working in the nutrition garden. Established by Love for Africa and MATTER in 2018, the garden provides the hospital with fresh vegetables, including the nutrient-dense Chaya, for its patients. With his previous gardening experience limited to helping his grandparents when he was young, Michael relied on the expertise and training of garden manager, Silent Kaseke, and quickly learned the art and science of gardening. "I began the work nervous about killing all the plants but found that if you treat them with care and respect, they will thrive."
Working with Silent was the highlight of Michael's trip. Every day, the two of them would turn over and change the garden beds, plant new vegetables, care for the vermiculture (worm) beds, and get the manure they needed by trading grass to people who raised chickens. A far cry from gardening with his grandparents, Michael soaked up every minute of the experience.
The daily harvesting and delivery of the fresh vegetables to the hospital kitchen made the hard work under the heat of the African sun worth all the buckets of sweat it produced. Watching the staff prepare the food for the patients and knowing how vital the nutrition is for their health and recovery was especially meaningful. "It was really cool to get that first-hand point of view on the benefits of what you're doing. That was extremely rewarding."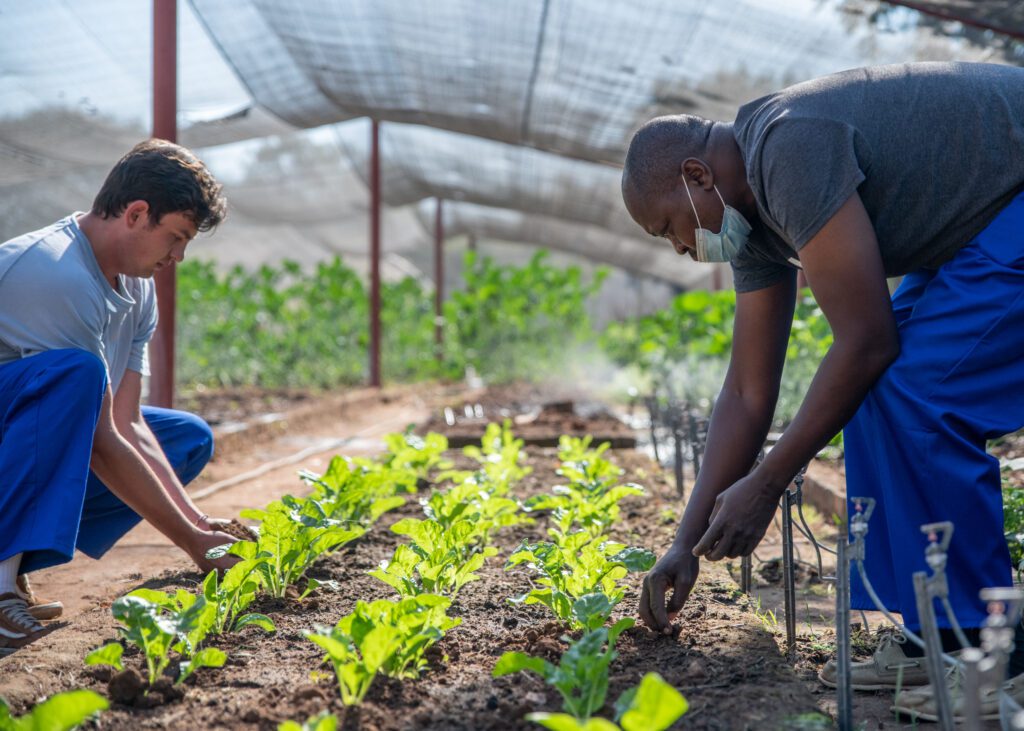 After each busy morning, he and Silent would enjoy "sadza" together, a cornmeal porridge popular in Zimbabwe. While chatting about their lives and their joint love of cars, a friendship began to grow. And just as Michael hoped would happen, he gained a new perspective on life. Comparing the challenges and opportunities of life in Zimbabwe and America gave Michael the chance to learn about another culture, as well as discover fresh insights into his own.
"I became hyper-aware of my own circumstances, the blessings and all that I have in my life. Juxtaposed with the life of people in Zimbabwe, it was a challenge for me. It wasn't about feeling bad about my life, it was just being aware of how things are and the level of opportunities and resources that people have in Zimbabwe, which are completely different than in the U.S."
Now that Michael's back home in Minnesota, what does he remember as surprising him the most while he was there?
"I was pleasantly surprised how welcoming the people are. I've never gotten settled anywhere faster than I did there. We're nice in the Midwest, but it doesn't often extend beyond a "hello" or surface-level niceness. But when I got to Zimbabwe, I found the people to be very genuine and had no problem bringing me into their circles and making sure I felt at home while I was there."
If, like Michael, you're wanting a unique volunteer opportunity that is hands-on, impactful, and promises to deliver fresh perspectives, broaden your horizons, and create new friendships, please go here to learn about the Travel With A Purpose trips to Zimbabwe being planned for the summer of 2022. 
Watch this short interview with Michael and Eden Marty, US Marketing Manager with Love for Africa, to hear more about Michael's experience in Zimbabwe!