Nearly five months after Russia launched its first missile strike into Ukraine and marched its troops across the border, the war of aggression rages on. While much of the world has turned its attention elsewhere, courageous men and women from across the globe continue to work inside Ukraine, risking their lives to help the Ukrainian people fight for their freedom.
One of these brave souls is Minnesota's own Mark J. Lindquist. A veteran of the United States Air Force, Mark's sense of duty compelled him to action when Ukraine's President Zelenskyy asked the world for help. Dropping out of his run for Congress and temporarily setting aside his growing business as a motivational speaker, Mark formed a small army of 25 volunteers from eight countries to help him bring humanitarian and medical aid to the front lines of the war.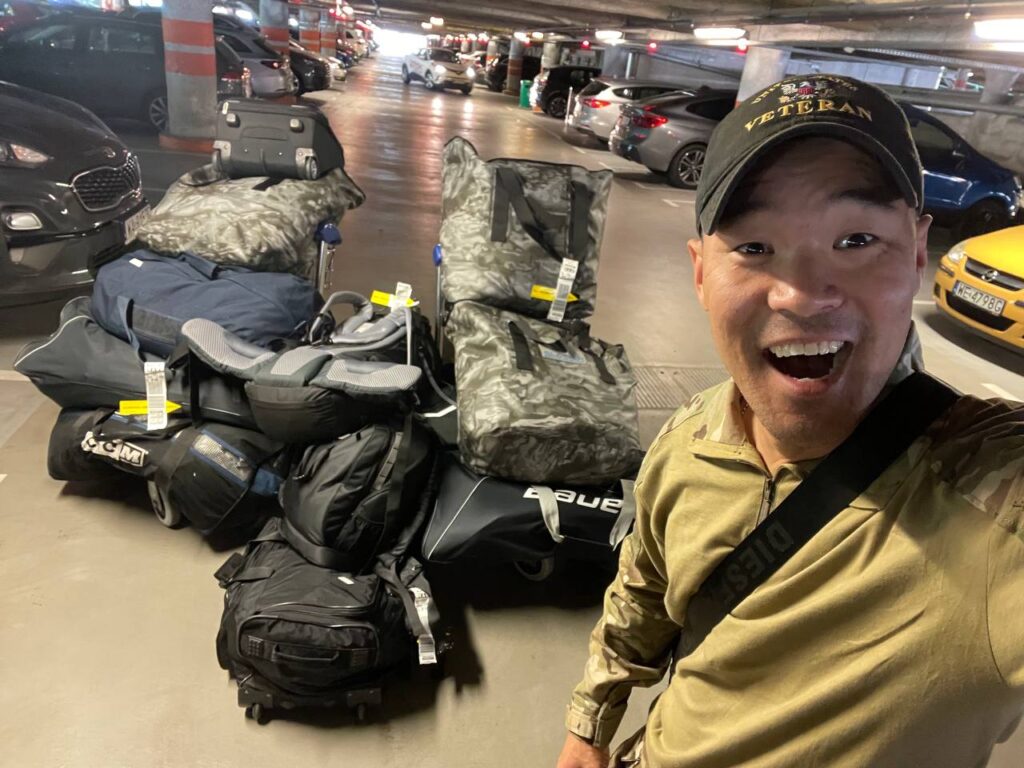 "Efficiency of humanitarian aid is what we've focused on over the course of these last 90 days," Mark explains. "Our team has gone out to the hospitals and asked them, 'What is your specific need?' We've gone to the military commanders on the zero line and said, 'How many tourniquets do you need? How many individual first aid kits do you need? How many burn bandages do you need?'"
Armed with supply lists directly from the war zone, Mark has partnered with MATTER to procure these much-needed items. To date, MATTER has provided Mark and many other organizations with 250,000 pounds of general medical supplies donated by area hospitals including Allina Health, Fairview Health Services, HealthPartners, UnityPoint Health and many other amazing hospitals and medical organizations across the country.
Much of these supplies have been sent to Ukraine in duffle bags and suitcases. Until recently, that has sufficed. But now, with the war going into its fifth month, the situation is growing more dire by the day. Hospitals and combat medical teams are running desperately low on wound care supplies, orthopedic supplies, catheters, and sutures, not to mention the combat tourniquets and other lifesaving supplies for the front lines. What is needed now is an influx of these items on a much larger scale.
Enter C.H. Robinson.
As one of the world's largest logistics and transportation companies, C.H. Robinson is dedicated to using its resources and expertise as a force for good in communities across the country and around the world. Partnering with Mark and MATTER, C.H. Robinson has committed to shipping entire containers of the medical supplies. Thanks to their generous contribution, more supplies for the hospitals and front lines mean more lives will be saved.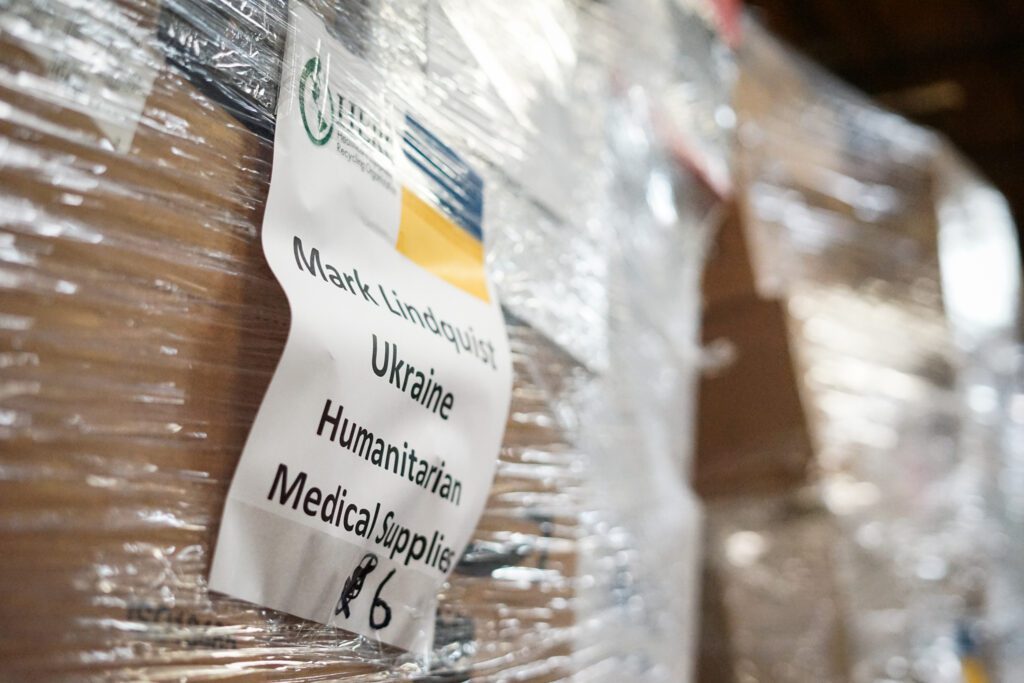 "We've been really honored to use our logistics and customs expertise to get these supplies to Eastern Europe and into Ukraine," said Rachel Schwalbach, Vice President of Environment, Social & Governance for C.H. Robinson. "So often, you want to help but you don't know what's needed. To have someone who's on the ground, who comes back to us and says, 'These are the things that we know the Ukrainian people are asking for. I've seen it firsthand,' that's extraordinary. We can do the logistics side; that's our bread and butter. Finding the right partners, we know we're helping in the best way possible." 
Recently Mark visited MATTER, met the team and loaded up more supplies to take back to the war zone. "I wish you could see the faces of the Ukrainians when they receive these supplies. I wish you could see their tears. I wish you could feel the hugs that I get…The fact that we can get these things from MATTER means everything to them…Thank you to everyone who's contributed. Keep these supplies coming!"
Please consider donating to our Ukraine Fund today to help Mark and his team continue to provide these vital medical supplies to the people of Ukraine. 
Watch this short interview with Mark by Joel Anderson, Executive Vice President of MATTER 360.