you matter.
Thank you for your support of MATTER and our global mission to increase access to health, a mission now more critical than ever.
MATTER has rapidly mobilized to respond to the current health challenges with the resources and urgency required in a global crisis of this magnitude.
How Are We Responding? 

Sending Medical Relief
When we learned of the outbreak in Wuhan, China, MATTER sent face masks immediately. And, as the virus hit US soil, we have worked with hospitals, community clinics, first responders, paramedics, and fire departments, to distribute needed masks and other personal protection supplies.
Three containers of hospital equipment and supplies have been shipped to hospitals in Zimbabwe and Senegal, and we sent additional medical equipment containers to other international partners around the globe.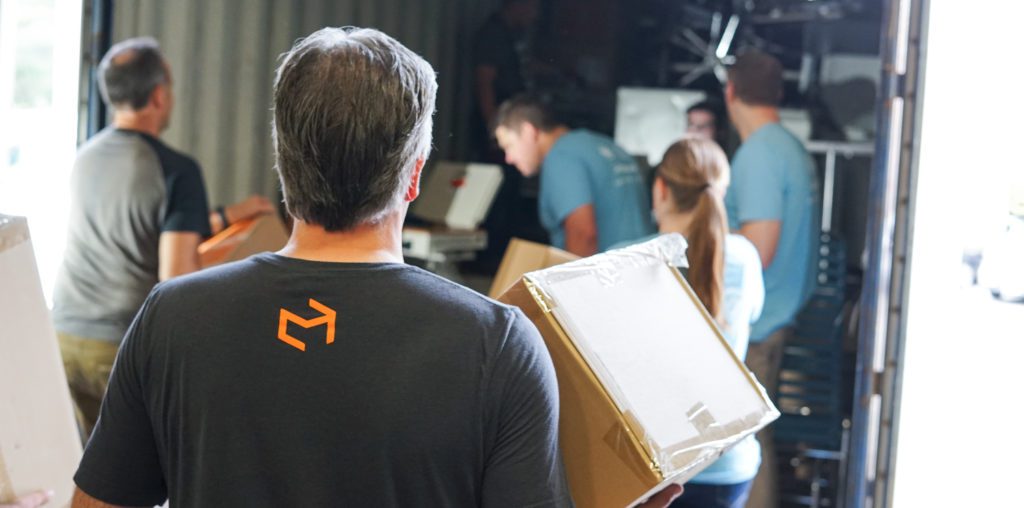 Distributing Healthy Meals
While MATTERbox Madness and Summer Harvest for Kids have been postponed, we are focusing on sending MATTERboxes to local communities, as well as across the country, for those in need of healthy food during this time, including children out of school and seniors who are isolated from the community.
Our team quickly created a Stay At Home Volunteer Kit allowing individuals and families to pack MATTERbox Snack Packs in their homes and distribute to those in need. Hundreds of volunteers have ordered, packed and distributed these kits since launching this effort.
Partnering with General Mills and their Good Goes Round program, more than 40,000 meals have been distributed via Chartwells dining locations on college campuses throughout the nation. These meals have gone to students moving into emergency housing, local nonprofits, and others needing assistance.
Minnesota Timberwolves Head Coach Ryan Saunders and his wife, Hayley Saunders, donated and partnered with MATTER and the Boys & Girls Club of the Twin Cities to support our local community. The Saunders' donation provides 10,000 healthy MATTERbox Snack Packs to be distributed to children through the Mount Airy and Jerry Gamble Boys & Girls Club locations.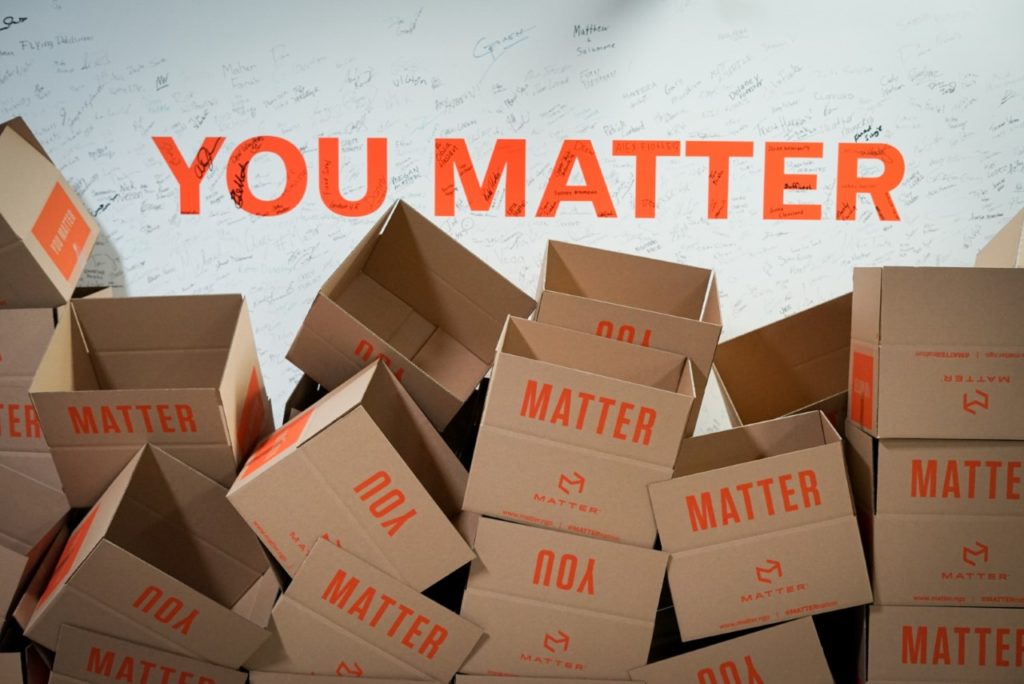 Where Have We Responded?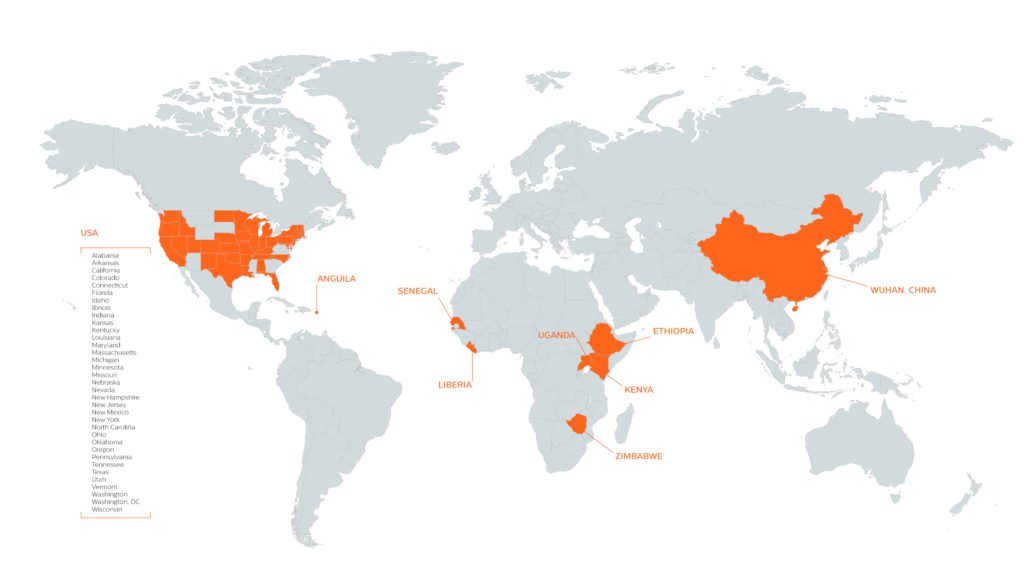 COVID-19 Relief Fund
Would you please consider making a special contribution to MATTER so we can continue to meet these unprecedented challenges?
Our founders, Dennis and Megan Doyle, responded to the Hurricane Katrina crisis 15 years ago as this organization began its work.
Today, Dennis and Megan continue to stand behind us in this new crisis and are offering to match $10,000 of contributions toward the COVID-19 Relief Fund.
Designate your donation as 'COVID-19 Relief' and 100% will go towards these efforts.
Put the "DO" In Donate  Order. Pack. Give.
Both safe and fun, the Stay At Home Volunteer Kit is designed for easy packing in homes so individuals, families or small groups can pack 50 healthy MATTERbox Snacks Packs and distribute them locally to kids out of school, seniors, or anyone who might be vulnerable at this time.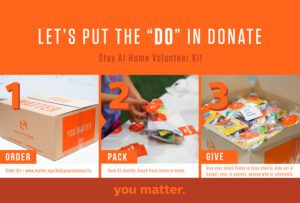 Buy One. Feed One.
Looking for an easy way to help?
Shop the new MATTER Store for your YOU MATTER t-shirt, hoodie or sweatshirt.
Proceeds will help support getting meals out to the community!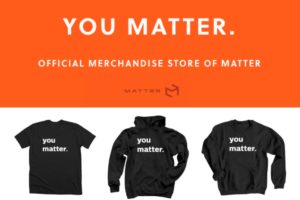 MATTER in Action
Learn more in our blog about how MATTER has responded to COVID-19.
News coverage of our COVID-19 response.