On Friday, October 2nd, Blake School in Hopkins hosted their 10th annual Legacy Day, an annual all-school service day during which the Blake community gathers together with the common purpose of strengthening commitments to lifelong learning, community service and global citizenship. Service projects throughout the day ranged from international food relief to making blankets for local organizations. Matter was so excited to be a part of this event for the first time this year!
As a part of this tr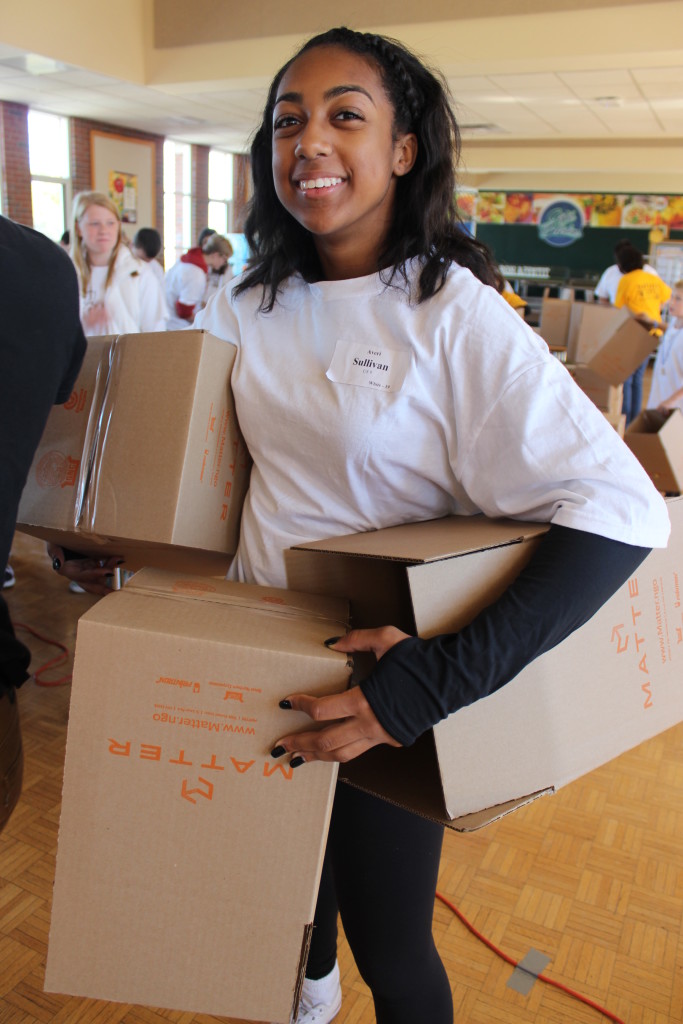 adition, more than 275 students, alumni, parents and teachers joined in an exciting MatterBox packing sprint to prepare 560 lunch boxes in just a few hours. With an assembly line of volunteers making boxes, packaging meals, performing quality control and bringing boxes to pallets, 2,800 healthy meals were prepared for distribution in under two hours!
Events like this one are great team-building exercises, and The Blake School took full opportunity of the chance to bring all ages of their students together. High schooler's helped first graders prepare meal bags, and alumni were able to share in the meaningful experience with current students. It was a fantastic way to celebrate the whole Blake Community and their dedication to building the whole community of the Twin Cities. Through Matter's network of nontraditional partners, such as Minnesota Transitions Charter School, Summer Loaves and Hennepin County Medical Center, these MatterBoxes will help fill the missing meal gap experienced in our state.
The Matter Service Learning team loves to partner with such dedicated and energetic volunteers for these fun-filled, meaningful events. If you are interested in planning a MatterBox packing event with your school, office or church group, contact Hannah Hegman at Hannah@matter.ngo